2008.03.30
2008.03.30 MECHANICAL★SLAVES Ⅲ
<

◀ SINCE 2002 ▶>

御来場ありがとうございました- Thank you so much to everyone who came!! 第4弾は2009.03.14(Sat)に開催 ▶CLICK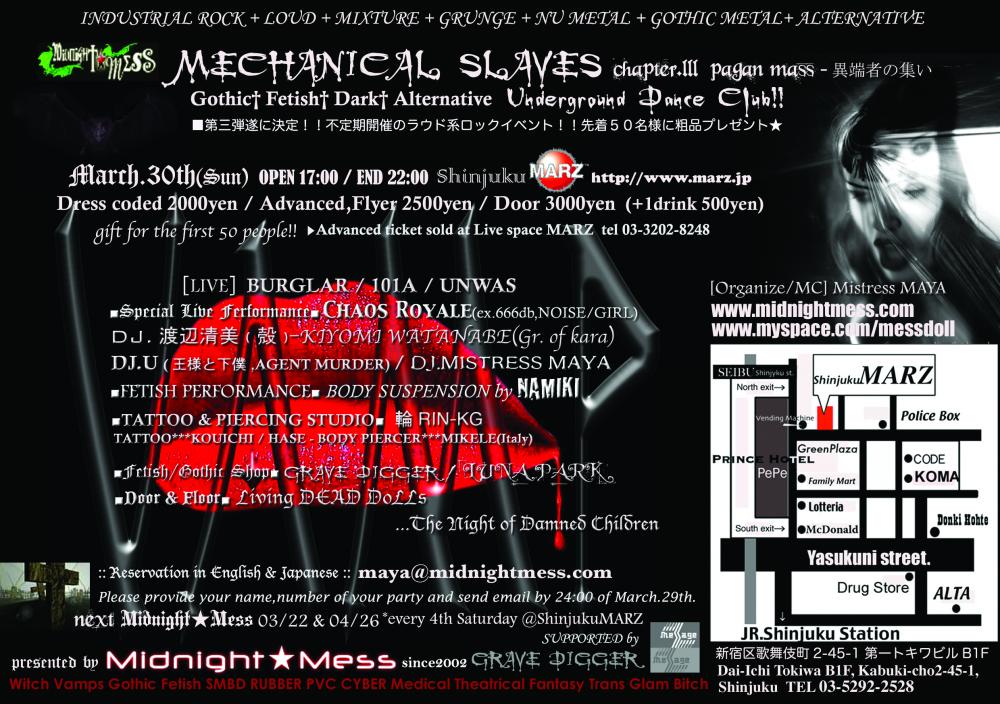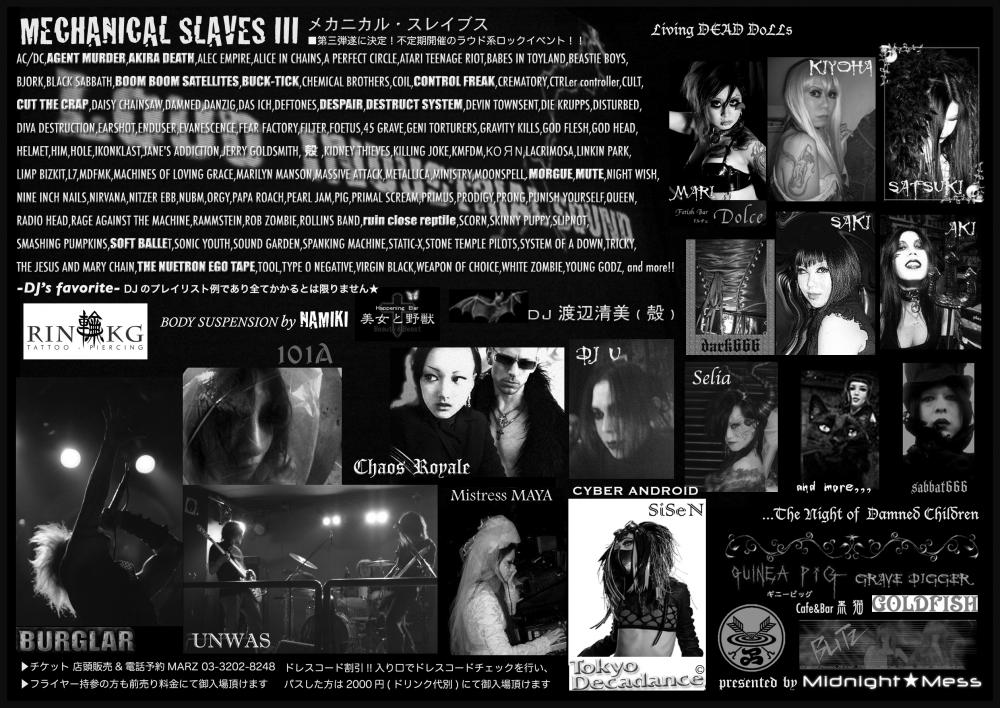 ▶Flyer design by MAYA





■第三弾!!不定期開催のラウド系ロックイベント



presents,



 INDUSTRIAL ROCK + LOUD + MIXTURE + GRUNGE + NU METAL + GOTHIC METAL+ ALTERNATIVE + etc  

LIVE / SHOW / DJ / VJ / SHOP BOOTH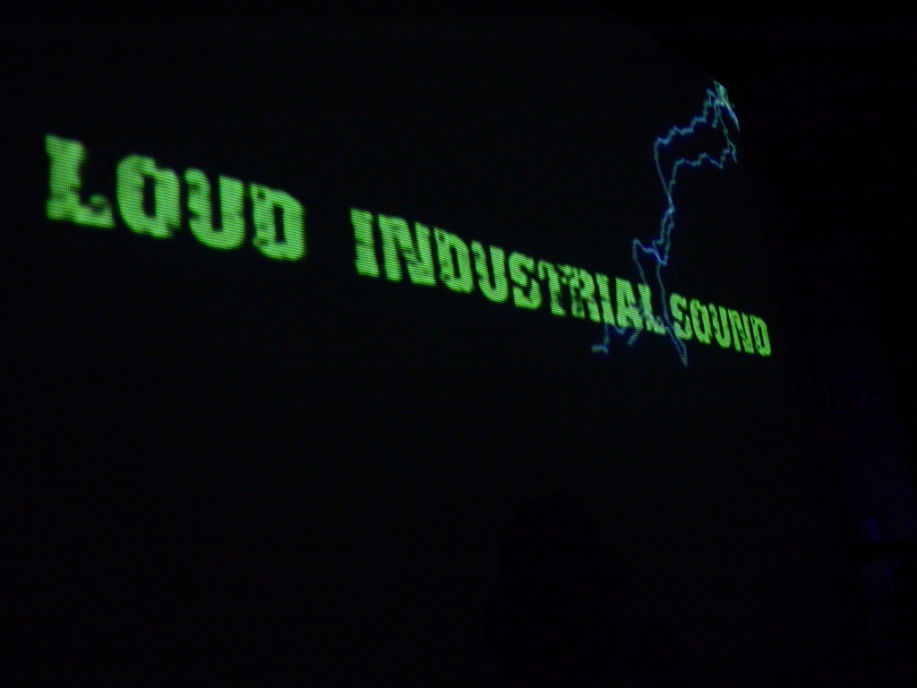 ▶Image provided by seij of CRAVE (ex.MORGUE)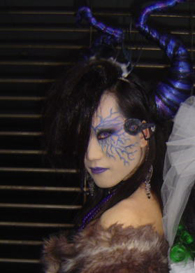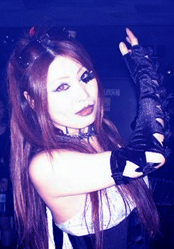 *わが 歌姫(?!)セリア君とオーガナイザー マヤのコンビ♪
▶SELIA on YOUTUBE
▶MIXI COMMUNITY


■BAND PROJECT■

*metal/funky/rock


▶MYSPACE
▶YOUTUBE
▶MIXI COMMUNITY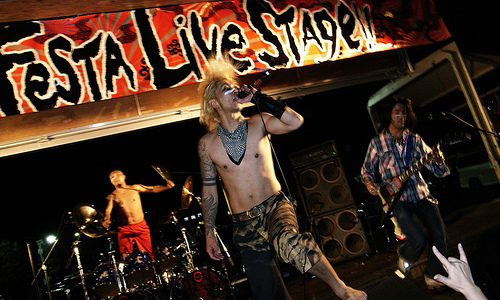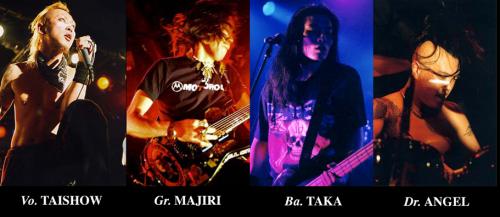 ◆Burglar◆
音楽的趣味が全く合わないこの四人の創りだすサウンドは型にはまらない。
メタリックなサウンドに様々なジャンルを貪欲に取り込む事で自分達の新しいサウンドを確立。
ジャンルに捕われない柔軟なスタイルは常に新しいサウンドを求めている。
ミクスチャーと言えば確かにそうだが、エモーショナルやインダストリアル的要素は無く、
どちらかと言えばLAメタルパーティ野郎に近い人間の集まり。
咆哮するVo、キレたスイープソロを奏でるGt、パワーピッキングのBass、2バスを駆使し変則的なうねりを叩き出すDr。
そのライブパフォーマンスは暴力的な激しさで、観る者全てを圧倒し呑み込んでゆく。
◆BIOGRAPHY◆
1996年 ANGELとイリマジリを中心にBURGLARを結成。Vo.とBa.が幾度と無く入れ替わる。
1999年 Vo.に「大将」加入。都内で精力的にライブを展開。
2000年 1stDEMO『BURGLAR』(全2曲) 製作販売。初回500本完売。
*この年より世界でも知名度の高いDESIGN・FESTA(東京BIG SIGHT)のボス、臼木氏に見初められ毎回出演することになる。
2002年 Ba.に「ウエケン」加入。
2003年 1st ALBUM『GROOVY SCREAM』(全7曲入り) を発売。レコ発ライブの後、初の全国ツアー、初のワンマンライブを行う。
2004年 第二回全国ツアーとワンマンを行う。
2005年 Ba.のウエケン脱退。活動休止を余儀なくされる。
2006年 新Ba.に「TAKA」が加入し5月から活動再開。
2007年 4月27日大将のイベント『呉越同舟』復活。
2008年 Vo.大将が4月18日の目黒LIVE STATIONのライブを最後にBURGLARを脱退。


▶2008.04.18(Fri) 大将 BURGLAR LAST LIVE 詳細


TAISHOW's other band


 ▶MYSPACE
▶NEXT LIVE

▶THANKS to KANA KUMAMOTO






*alternative/rock/industrial



the k(Bass & Prog.)、noah(Vo. & Gr.)、Sally(Dr.)東京中心に活動。
透き通る影を持つ声。辺りの空気を飲み込む音の渦。シューゲイザー、
グランジ、インダストリアル、ブリストルサウンドなどの痕跡を残す多様な楽曲は、
一つ一つが違った色や映像を想起させ、多方向から101Aの異色を浮き上がらせている。
2006年FUJI ROCK FESTIVAL出演。
2005年より英国を始めとする海外でのライブ活動を開始。その後のベルギー、フランス('06)、
韓国('07)ツアーでもその表現力は高い評価を受けている。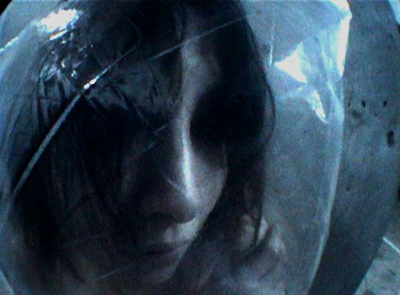 ▶MYSPACE ▶LIVE MOVIE
▶LIVE CLIP sex slave UK Tour 2005  ▶PV "one day"
▶MIXI COMMUNITY

▶THANKS to MOTOHASHI(ymot)

101A ★ Miranda lethal weapon

2008.03.30 LIVE Video by TELEMAKFILMS

http://www.telemakfilms.com









*grunge/garage/rock


▶MYSPACE
▶YOUTUBE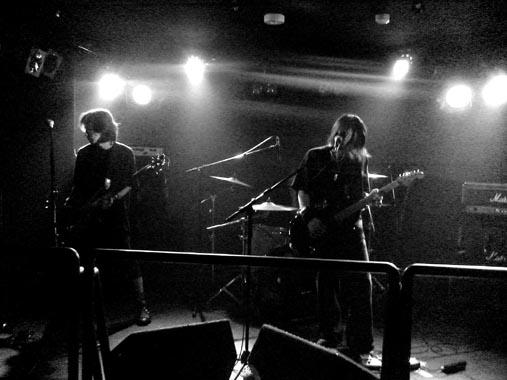 2007/07結成
UNWASの音楽は1980年代後期シアトルに強く影響され、特にL.A.METAL
そして北欧音楽にも影響を受けている
グランジというカテゴリーに収まらないヘヴィー&クールな音楽制作を展開

2007/12
初のマスタリング済み音源を発表、他の追随を許さない傑作作品となっている
ライブ展開では、マンスリーに独自のイベントを主催、ブランドグッズにも力を入れている
UNWASがもっとも重要視するもの、"音楽とファッションのリンク"
つまり、ロック史上最大のテーマ
このファッション性の重要性を再確認し、自らのブランドUNWAS DE MATE'Yを立ち上げる

UNWASが立ち上がったのは2007/07
未来はまだまだこれから
限りない可能性を秘めてこれから日本に留まらず世界へと発信していくであろう
すでに海外からも評価を受け、更なる音楽制作を展開中

GUITAR AND VOCALS: MAROW
BASS AND CHO: SUNAGA SHUN
DRUMS: TAKEUCHI TAKUMA

▶THANKS to MAROW






■SPECIAL LIVE PERFORMANCE■ (aka.666db, NOISE/GIRL.UK)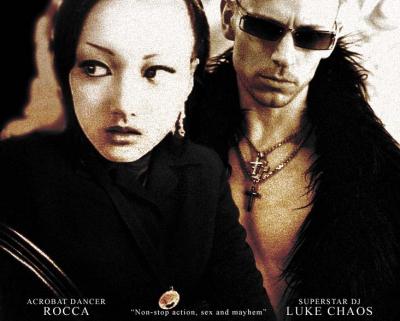 breakcore/mashup/Noise-Hop/Avant-Dancehall ▶MYSPACE
▶WATCH ON MYSPACE.TV
▶2007/06/23 by TÉLÉMAK FILMS
▶2007/06/02 #1 ▶2007/06/02 #2
MMessや[OVERFUSED?]ではお馴染み!カオスロワイヤルのスペシャルライヴ!!
ダンサーROCCAが加入後はユニットとして生まれ変わり更にパワーアップ。
以前のような重低音ノイズパフォーマンスではありませんが、
重低音さや凄い音圧、ダンサブルチューン、激しさは変わってないので要注意!!!

CHAOS ROYALE is
a live performance unit combining acrobatic dancers, ultra-heavy beats,
realtime mashup remixes, drum machines on fire and a rockstar DJ.
Call it Grimecore, Goth'n'B, Noise-Hop, Avant-Dancehall or whatever you like: expect the kind of bass
pressure that knocks down buildings and non-stop action that burns up the stage (sometimes literally).
アクロバティックでセクシーなダンス、最強なビート、そしてロックスターのカリスマ性も持つDJを
一つにしたライブパフォーマンスを行っています。
ジャンルはグライムコア・ノイズーホップ・ゴシックR'n'B・前衛ダンスホールと言っても、
とにかく世界一超音圧の音楽と比類の無い激しいライブでステージ全体を燃やす。
________

Luke Chaos (music)
Background: UK born, Tokyo-based music producer and performer. Influenced by Reggae, Avant-Garde Classical, Hip-Hop,
Death metal. Ex-frontman of extreme Japanoise unit "Noise/Girl". Currently also vocal and leader of contemporary band "Zeta".
イギリス生まれ。現在東京を中心に活動しているサウンドクリエーター。
レゲエ、前衛的なクラシック、ヒップホップ、デスメタル、に影響されている。
元伝説な激しいノイズプロジェクト「NOISE/GIRL」のリーダー。
現在「ZETA」(2007年結成)と言うバンドのリーダー(Vo.)も行っております。

Rocca (dancer)
Background: Former Japanese Olympic team Rhythmic Gymnast. Contemporary dancer.
元オリンピックチームの新体操選手。コンテンポラリーダンサー。









■DJs■

Special appearance!! 2名とも特別出演!!



DJ.渡辺清美(殻) KIYOMI WATANABE (Gr. KARA )


▶殻 MYSPACE ▶殻 MIXI COMMUNITY
aka.Gr. of acid android / DEFMASTER
as DJ nabe : resident of PARANOIA NIGHT
▶THANKS TO PARANOIA NIGHT


DJ.U (Bass of 王様と下僕, AGENT MURDER )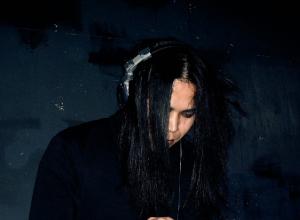 photo by Kousuke


■Organize & DJ■ Mistress MAYA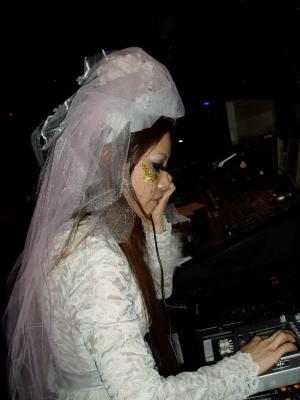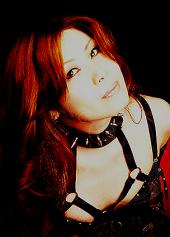 *at Velfarre 2006 / photo by DJ SiSeN         & GRAVE DIGGER(Harajuku,Tokyo)
*衣裳協力/MAYA's COSTUME by

(Daikan-yama,Tokyo)
■VJ■ visual works fraw



■FETISH PERFORMANCE■
Body Suspension by NAMIK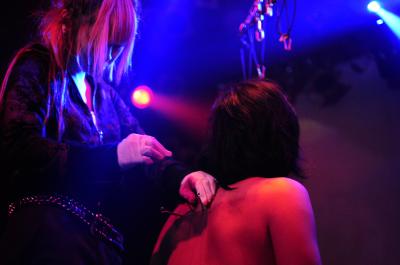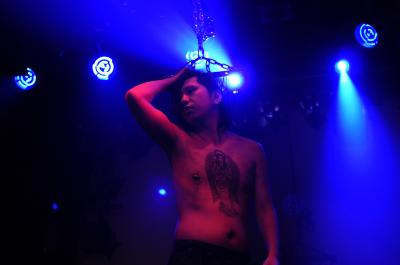 photo by Kousuke
*昨年のMidnight★Mess5周年で最後にぶちかましてくれたなみキングです♪今回はショースタイルで。
可愛い女の子の背中等数カ所にフックを刺し天井高く吊り上げてしまう。。。
人体改造ファンで知らない人は居ないでしょう。国内最初にサスペンションパフォーマンスを始めたナミキ氏の迫力あり過ぎのショー!!
痛そうなの苦手な方はごめんなさいっw
▶blog 吊られ気味 ▶美女と野獣(新宿)-Beauty and Beast(Shinjuku)
▶MIXI COMMUNITY






■SM PERFORMANCE■ ROPE SUSPENSION BY Mistress MAYA & MARI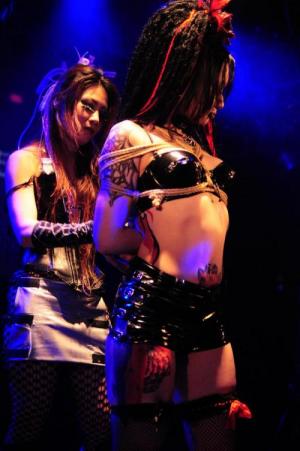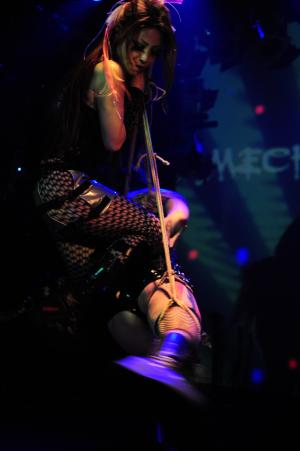 毎回ハプニング的に始まる妖しくハード♥にロリータを責めるMISTRESS MAYAの公開調教?!
今回も縛りやらぽろりやら、、エロく激しいPERFORMANCEを展開☆
▶Photo by Kousuke







■TATTOO PIERCING STUDIO■ demonstration by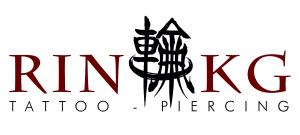 ▶TATTOO実演 demonstration by KOUICHI
TATTOO***KOUICHI / HASE  
BODY PIERCER*** MIKELE(ミケーレ)
- 輪 Rin-kg -
2003年度夏、弧高の彫師KOHKI氏により発動。渋谷、代官山を拠点に、世界をまたにかけ活動中。
MIKELE氏〈Body Piercer, Italy〉とコラボレーション国内外のボディーアート界にその名を轟かせる。
▶THANKS TO NAMIKI





■FETISH/GOTHIC Shop■


(Harajuku,Tokyo)


*Import clothing & Original Accesary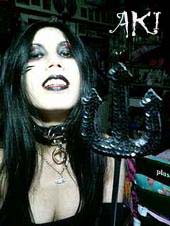 インポート&オリジナルのパンク・ゴシック・フェティッシュ・ロリータファッション&グッズの店グレイブディガー
☆世界各国から買い付けた服やアクセサリー、雑貨類がメイン。オリジナルや古着も扱っています。
激安コルセット、ドレス、sexyランジェリー、インポートストッキング&タイツ、
ホラー映画Tシャツ、悪趣味ポスター、洋雑誌(ゴス、メタル系、エロ本w)オモチャ、CD、etc・・・





孤人創作屋「るなぱあく(Luna Park)」*コサージュ、オリジナルアクセサリー
デザフェスや都内クラブイベントのファッションショウ出展、装飾品等制作。
舞台・ライヴ衣装のデザイン制作、コスプレ衣装制作、スタイリスト等。
「着飾る」コトに関しての、あらゆるモノヅクリ。
まりMari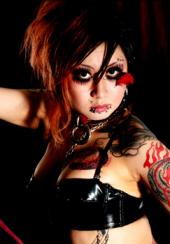 photo by




■Living DEAD DoLLs■


...The night of the damned children


皐月SATSUKI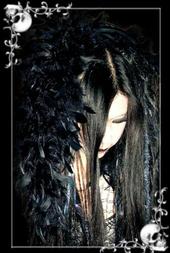 SAKI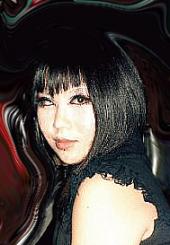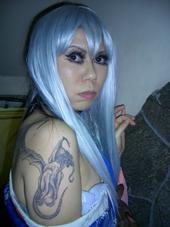 きよ葉KIYOHA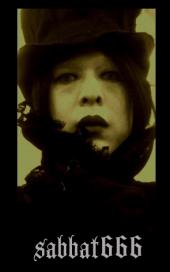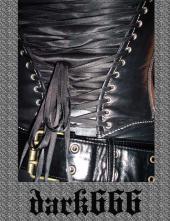 SiSeN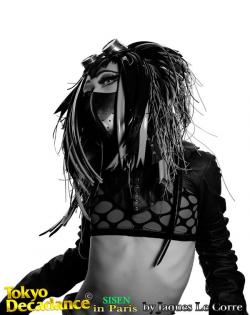 玉虫chan

and more,,,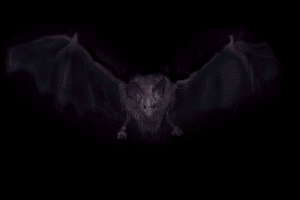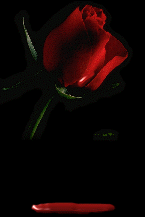 Don't be late for Pagan Mass,,,

AC/DC,AGENT MURDER,AKIRA DEATH,ALEC EMPIRE,ALICE IN CHAINS,A PERFECT CIRCLE,ATARI TEENAGE RIOT,BABES IN TOYLAND,BEASTIE BOYS,BJORK,BLACK SABBATH,BOOM BOOM SATELLITES,BUCK-TICK,Celldweller,CHEMICAL BROTHERS,COIL,CONTROL FREAK,CREMATORY,CTRLer controller,CULT,CUT THE CRAP,DAISY CHAINSAW,DAMNED,DANZIG,DAS ICH,DEFTONES,DESPAIR,DESTRUCT SYSTEM,DEVIN TOWNSENT,DIE KRUPPS,DISTURBED,DIVA DESTRUCTION,EARSHOT,ENDUSER,EVANESCENCE,FEAR FACTORY,FILTER,FOETUS,45 GRAVE,GENI TORTURERS,GRAVITY KILLS,GOD FLESH,GOD HEAD,HELMET,HIM,HOLE,IKONKLAST,Injected,JANE'S ADDICTION,JERRY GOLDSMITH,殻,Kidney thieves,KILLING JOKE,KMFDM,KOЯN,LACRIMOSA,Lacuna Coil,LINKIN PARK,Limp Bizkit,L7,MDFMK,MACHINES OF LOVING GRACE,MARILYN MANSON,MASSIVE ATTACK,METALLICA,MINISTRY,MOONSPELL,MORGUE,MUTE,NIGHT WISH,NIN,NIRVANA,Nitzer Ebb,NUBM,ORGY,Puddle Of Mudd,PAPA ROACH,PEARL JAM,PIG,PRIMAL SCREAM,PRODIGY,PRONG,Punish Yourself,QUEEN,RADIO HEAD,Rage Against The Machine,RAMMSTEIN,ROB ZOMBIE,Rollins Band,ruin close reptile,SCORN,SLIPNOT,SMASHING PUMPKINS,SOFT BALLET,SONIC YOUTH,SOUND GARDEN,STATIC-X,STONE TEMPLE PILOTS,Suicide Squad,SUPER BOSS M10,SYSTEM OF A DOWN,TRICKY,Theatre Of Tragedy,The Jesus And Mary Chain,THE NUETRON EGO TAPE,TYPE O NEGATIVE,TOOL,VIRGIN BLACK,Vision Of Disorder,WEAPON OF CHOICE,WHITE ZOMBIE,Within Temptation,YOUNG GODZ, and more!!
●These are the list of artist that DJ maybe playing.
DJのプレイリスト例であり、全てかかるとは限りません。




■PAST EVENT■
Chapter I : 2006.09.08


http://mayax.sakura.ne.jp/index.php?view=37&cat=2&tp=1


Chapter II : 2007.01.13


http://mayax.sakura.ne.jp/index.php?view=29&cat=2&tp=1


Chapter III: 2008.03.30


http://mayax.sakura.ne.jp/index.php?id=08030002



▶第一回目のEVENT
2006.09.08(Fri)MECHANICAL SLAVES chapter I  ▶PLAYLIST & PHOTO 2006.09.08
▶第二回目のEVENT
2007.01.13(Sat)MECHANICAL★SLAVES chapter II ▶PLAYLIST & PHOTO 2007.01.13




▶2008.03.30 MECHANICAL★SLAVES chapter Ⅲ - PLAYLIST

DJ.渡辺清美
Meat Beat Manifesto - "Genocide"
Pop Will Eat Itself - "Everything's Cool"
Deftones - "Wax and Wane"
TOOL - "Forty-Six&2"
White Zombie - "More Human Than Human"
Strapping Young Lad - "Skin Me"
Prong - "Slicing"
Clawfinger - "Two Sides"
Killing Joke - "Wardance (Ultimate Version)"

DJ U .1(45min)
Theatre Of Tragedy - "Storm"
Lacuna Coil - "Heaven's Lie"
Paradise Lost - "Dying Freedom"
Theatre Of Tragedy - "Begin And End"
Within Temptation - "Forsaken"
Theatre Of Tragedy - "Exile"
KMFDM - "Professional Killer"
Celldweller - "Stay With Me(Unlikely)"
Disturbed - "The Game"
Marilyn Manson - "I Don't Like The Drugs(But The Drugs Like Me)"
Nine Inch Nailes - "The Hand That Feeds"
Celldweller - "Frozen"
Despair - "Filth Pig"

DJ U .2(15min)
Filter - "Hey Man Nice Shot"
Puddle Of Mudd - "Control"
Injected - "When She Comes"
Injected - "Burn It Black"
Vision Of Disorder - "Living To Die"
Suicide Squad - "Intro ~ Lalapallooza"
Cut The Crap - "Gravity"
Cut The Crap - "Screwy Brain"

DJ U .3(?min)
Marilyn Manson - "Next Motherfucker

▶DJ MAYA's PLAYLIST
Despair - "Junk War"
in memory of ANA(former vocal of Despair)
R.I.P. 1984 - 2008.03.24
▶Despair Official Website

http://despair-nation.com



                 ...more will be updated soon.

出演者及びに関係者の皆様、スタッフの皆様、お疲れ様でした。
Mistress MAYA would like to thank all the artist who performed and the staff,friends who supported her.

今生かされてる者達へ ある限りの愛を込めて、、、
Thank GOD for letting us live,,,
and let our friends rest in peace.






-フライヤー設置協力店-
▶渋谷 TOWER RECORD渋谷店/ BLITZ / 眠れる森の美女 ▶原宿 GRAVE DIGGER / TAKUYA ANGEL / BABY DOLL
▶六本木 DOLCE ▶新宿 Guinea pig / 美女と野獣 / Rock bar MOTHER / Bar ZIN / LOFT PLUS ONE / URGA / MOTION / MARZ etc,,,

▶SUPPORTED by 

  ▶SPECIAL THANKS to  EIJI MATSUDA


 Seij of CRAVE (ex.MORGUE )

▶THANKS to
■撮影■ VIDEO 

  ■撮影■ PHOTO 



■腕章■ 刺繍 : PUNCHING NISHIMURA ▶design by MAYA