2008.04.26
04.26 Midnight★Mess † † † BAUHAUS Night † †
<

◀ SINCE 2002 ▶>


御来場ありがとうございました!!
Thank you so much to everyone who came to Midnight★Mess on April.26th!!!!
Mistress MAYA would like to thank all the artist who performed and the staff who supported her.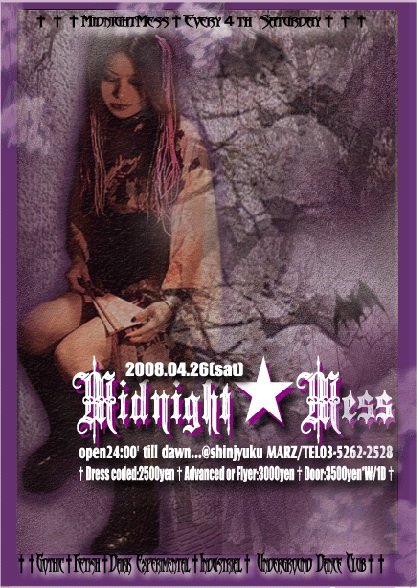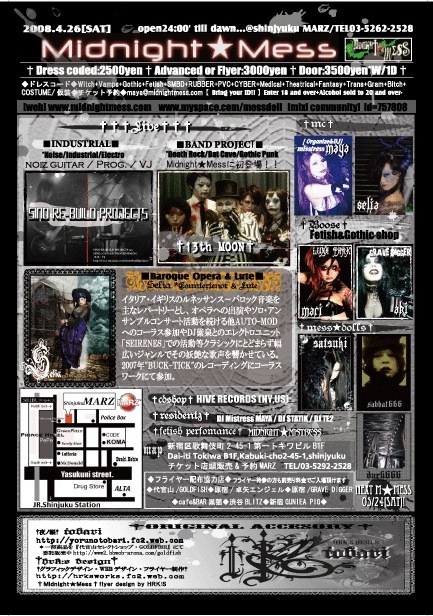 ▶flyer design by HRK:S



BAUHAUS Night!!


Bauhaus - "GOING AWAY WHITE" releasing party!! ▶BAUHAUS official website
after 25years,BAUHAUS just released new album. our DJs except DJ STATIK will spin more tracks than usual.
25年振りのアルバム発売に伴いバウハウスナイト開催!!
DJタイムにはいつもより多めにBAUHAUSをフューチャー致します
お楽しみに、、、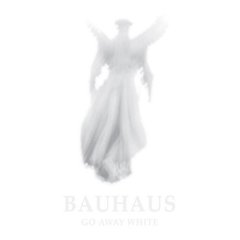 ▶MYSPACE
for the Bauhaus LOVERS,,,,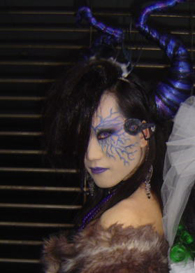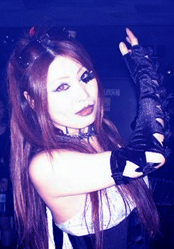 *わが 歌姫(?!)セリア君とオーガナイザー マヤのコンビ♪
▶MIXI COMMUNITY





■Baroque OPERA & LUTE■ 〜SELIA〜  ▶MYSPACE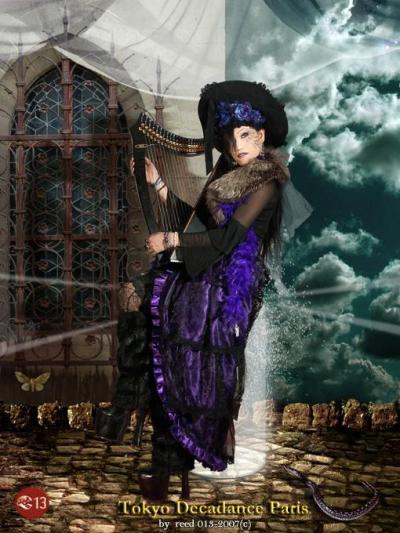 ▶YOUTUBE1 ▶YOUTUBE2
*カウンターテイナーSELIA(counter tenor)と古楽器リュート奏者:KIDOKOROとのユニットになります

-PROFILE- 〜Selia~(セリア)プロフィール
イタリア・イギリスのルネッサンス〜バロック音楽を主なレパートリーとし、
オペラへの出演やソロ・アンサンブルコンサート活動を続ける一方で、都内を中心とした各地で開催される様々なイベントで演奏活動を行う。
バロック音楽に独自の解釈を加え、総合芸術的を志向するステ-ジングは様々な分野で評価を得ている。
演奏家として活躍する一方で、一般にはあまり知られる事の無い古楽の作曲家の作品を積極的に研究し、
日本初演の曲等も数多く取り上げ、その音楽の素晴らしさを現代に蘇らせている。
これまでにヘンデルのオペラ「アグリッピーナ」や、モンテヴェルディのオペラ「オルフェオ」に出演、
またバロック音楽のソロコンサート・デュオリサイタル、アンサンブル演奏会を開催し好評を得ている。
現在ソロ活動の他にバロックアンサンブル団Chiaroscuro--キアロスクーロ--に所属。
またDJ紫泉とのエレクトロユニット「SEIRENES」での活動や、伝説のポジパンバンド「AUTO-MOD」でのコーラスワークでも活躍中。
また2007年には"BUCK-TICK"のレコーディングにもコーラスワークにて参加。
クラシックにとどまらず、幅広いジャンルでその妖艶な歌声を響かせている。

Selia starts up activity in full scale as a countertenor in 2004.

Renaissance and the baroque music of Italy and Britain as the main repertoire, performs to the opera,
acts the solo ensemble concert, and performance activity in the held various events in various places in which it centered on Tokyo.
An original interpretation is added to the baroque music,
and the staging that intends the integrated art target obtains the evaluation in various fields.
The work of the composer of ancient music without the thing known too much is positively researched in general,
a lot of tunes etc. of the Japan first performance are taken up, and wonderful of the music has been revived at the present age while taken an active part as those who perform.
Appearance, the solo concert duo recital of the baroque music,
and the ensemble concert are obtained in Handel's opera "Agrippena" and monte Verdi's opera "Olfeo",
and it holds and popular has been obtained so far.
It belongs to Baroccansanl besides the solo activity of present "Chiaroscuro".
Moreover, joined legendary gothic rock band "AUTO-MOD" as back chrus menber in 2005.
and started electro unit "SEIRENES" with DJ SiSeN.
Moreover,Selia participates in the newest album of "BUCK-TICK" (released on Sep.19.2007) by the chorus work in 2007.
The singing voice is sounded not only classics but also wide genre Tsya.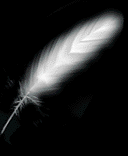 OUT NOW!!
★2007年9月19日発売のアルバム
"天使のリボルバー"(BMG JAPAN) に2曲参加
BUCK-TICK official web-site▶
★コーラスで参加
AUTO-MOD「EASTERN GOTHIC」
★1曲ソロで参加
「TOKYO DARK CASTLE 」V.A. CD








■BAND PROJECT■ *Death Rock/Bat Cave/Gothic Punk
†13th MOON†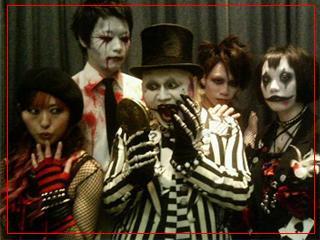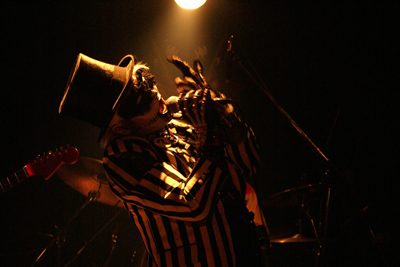 ▶試聴MYSPACE
2XX6年13月13日、東京地下パンク・シーンのブラックホールから突如として現れた、暗闇のパンク≠デスロック・バンド。
怒り、悲哀、恐怖、虚無という感情を、漆黒の霧で包むかの如し退廃的で耽美な旋律に乗せて放ち、
凍てついたナイフと錆びついた斧でギリギリ切り刻むかのような殺人的楽曲で聴き手の理性を闇の彼方へと葬り去る。
十三夜の月が現る時、未だ見ぬ己の邪悪な本能が呼び覚まされるのだ!!

▶ライヴ映像YOUTUBE †13th MOON† First Live! "Blood or Love"         ▶LIVE 2007.09.23(Sun)"GRAVE DIGGER"@MARZ
▶will appear for the first time at MMess!!- Midnight★Messに初登場!!








■INDUSTRIAL■

SINO RE-BUILD PROJECTS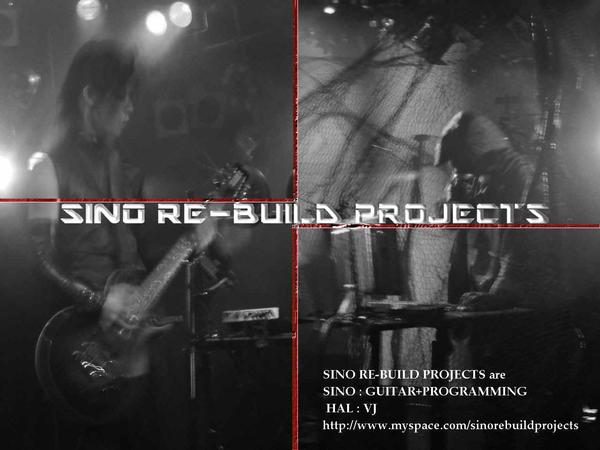 ▶試聴MYSPACE ▶ライヴ映像YOUTUBE
SINOによる打ち込みとノイズギターとVJ HALによる映像のヤヴァイプロジェクト!!
世界観が見事に表現されたアグレッシヴ且つ洗練されたステージングは
オーディエンスを音と映像の渦に巻き込む!!
*INDUSTRIALNATION MAGAZINE Compilation CD参加アーティスト。

2007/09/09@Studio Cube 326 Directed by TELEMAKFILMS      -     2006/07/22 "Midnight★Mess" Feat. Contrrol Freak








■FETISH PERFORMANCE■ Midnight Mistress
妖しくハード♥にロリータを責めるMISTRESS MAYAの公開調教?!
縛りやら蝋燭やらぽろりやら、、エロく激しい妖しい時間をお楽しみに☆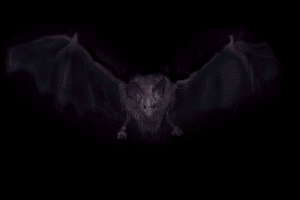 - ResidentZ -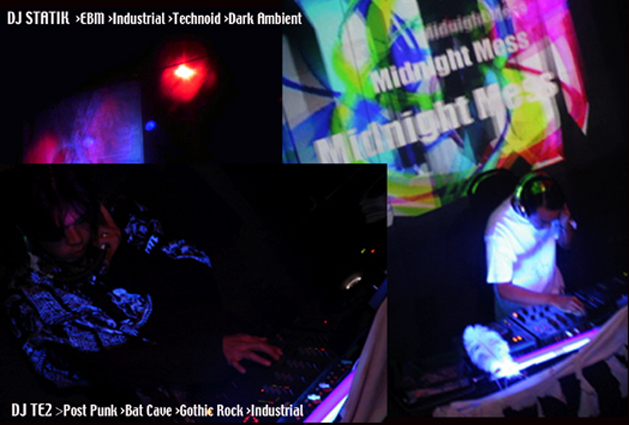 ◆DOOR/FLOOR◆ † mess★dolls †

皐月SATSUKI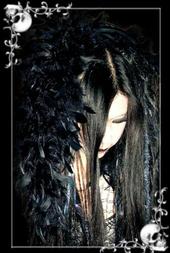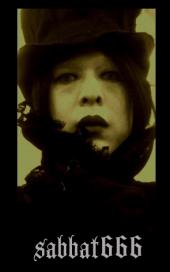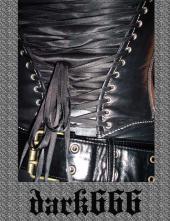 and more,,,



▶STAFF腕章 刺繍 : PUNCHING NISHIMURA ▶design by MAYA


【 Organize & DJ 】Mistress MAYA >>Dark Electro >Industrial Rock >Technoid >Breakcore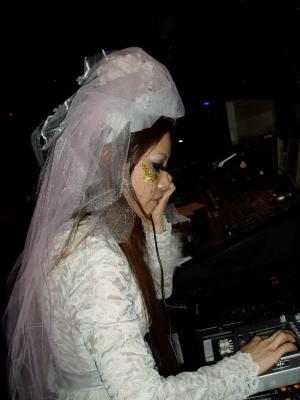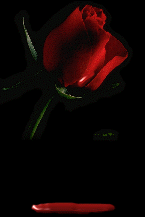 Just bring your body. your mind will follow,,,
*Photo by DJ SiSeN *衣裳協力 by

(DAIKAN-YAMA,TOKYO) &

GRAVE DIGGER

(Harajuku,Tokyo)



【 FETISH/GOTHIC Shop 】


(Harajuku,Tokyo)


*Import & Original PUNK,GOTHIC,FETISH,LOLITA clothing,Corset,Accesary
A.K.I.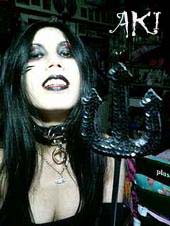 インポート&オリジナルのパンク・ゴシック・フェティッシュ・ロリータファッション&グッズの店グレイブディガー
☆世界各国から買い付けた服やアクセサリー、
雑貨類がメイン。オリジナルや古着も扱っています。
激安コルセット、ドレス、sexyランジェリー、インポートストッキング&タイツ、
ホラー映画Tシャツ、悪趣味ポスター、洋雑誌(ゴス、メタル系、エロ本w)オモチャ、CD、etc・・・




孤人創作屋「るなぱあく(Luna Park)」*コサージュ、オリジナルアクセサリー
デザフェスや都内クラブイベントのファッションショウ出展、装飾品等制作。
舞台・ライヴ衣装のデザイン制作、コスプレ衣装制作、スタイリスト等。
「着飾る」コトに関しての、あらゆるモノヅクリ。
まりMari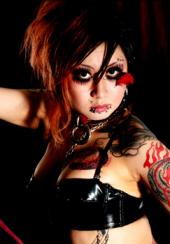 photo by




DJ STATIK
Thorofon - "Inkorporation"
Monokrom - Track 1 from "Mummies Of Noise"
Oszillotom - "Sekundaerkreislauf"
Zyankali - "Zyklon"
++99 - "Lernen Am Modell"
Greyhound - "Raumtransfer"
Exocet - "South End (Colombian Connection Rmx by Manufactura)"
Tyske Ludder - "Kinkat (Edit by Feindflug)"
Hocico - "Fed Up"

DJ TE2

[LIVE] 13th MOON

DJ MAYA
Switchblade Symphony - "Dollhouse (Razed In Black Mix)"
Joy Division - "Disorder"
Bauhaus - "Bela Lugosi's Dead"(Live) mix with feat.Rozz Williams track
Velvet Underground - "Venus In Furs"(Covered by Rosetta Stone)
The Damned - "Testyfied"
Run Level Zero - "Black Limbs"
The Retrosic - "Total War"
Tactical Sekt - "Xfixiation (Hellfire remix by SITD)"

[LIVE] Baroque Opera by SELIA with Lute

DJ STATIK
Kaos-Frequenz - "Terror Night"
Die Braut - "Servidor De Dios"
Asphyxia - "Obliterate My Fate"
Nachtmahr - "I Believe (In Blood)"
Winterkalte - "Stop Climate Changeer"
Mono No Aware - "Kabut"
Terrorfakt - "M15 (Vuxnut Remix)"
Xotox - "Ewig"
Suicide Commando - "Hate Me"

[LIVE] SINO RE-BUILD PROJECTS

DJ TE2
Bauhaus - "Passion of Lovers"
etc,,
will be updated soon,,,

DJ MAYA
Bauhaus - "Daredevil"
ending,,,
Bauhaus - "Rosegarden Funeral Of Sores"





▶SUPPORTED by 

  ▶SPECIAL THANKS to  

EIJI MATSUDA(message)




▶THANKS to
■撮影■ PHOTO