Thank you so much for your SUPPORT!!
御来場ありがとうございました!!Thank you so much to everyone who came!!!!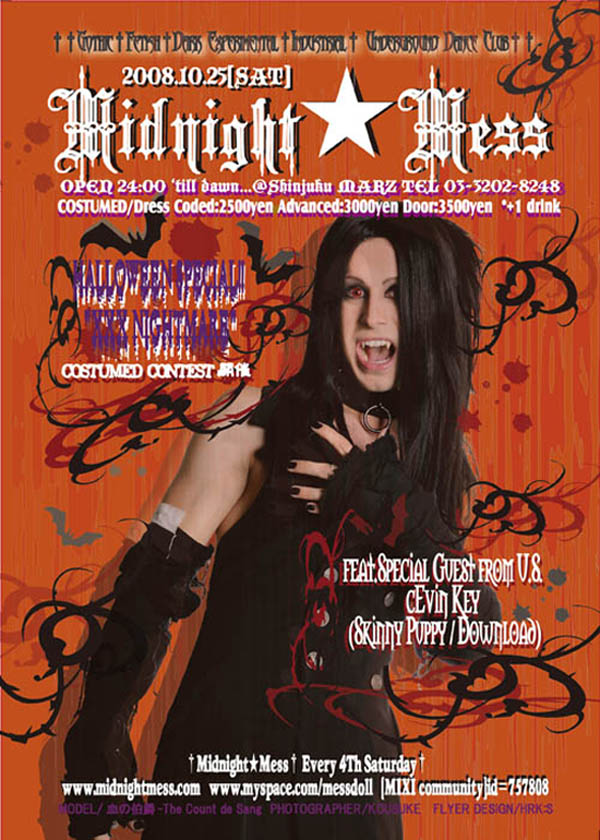 ▶ MODEL: 血の伯爵 ▶ PHOTOGRAPHER: Kousuke ▶ Flyer Design: HRK:S

【 毎年恒例 】★COSTUMED CONTEST!!- 仮装コンテスト開催
Costumed 13 people will be selected by mess dolls, and top 3 winner will get Fetish/Gothic prizes!!
会場内から13名を選出し人気投票により3位迄決定!!Fetish/Gothicな賞品進呈♪
*3位迄に選ばれなかった10名様にも進呈 SPECIAL SUPPORT by GRAVE DIGGER / †夜ノ帳† tobari


Gift to the first 50 guests!! SPECIAL THANX to AKI(GRAVE DIGGER)


【 CAST 】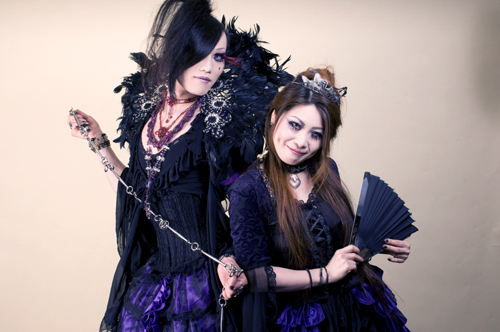 ▶ PHOTO by Kousuke
*わが歌姫(?!)セリア君とオーガナイザー マヤのコンビ♪
▶MYSPACE
▶SELIA on YOU TUBE  [ mixi community]






cEvin Key(Skinny Puppy)初来日ライブ!!Special Guest from U.S.
Skinny Puppy/ Download/ Dj set by cEvin Key (w new subconscious artist Oto)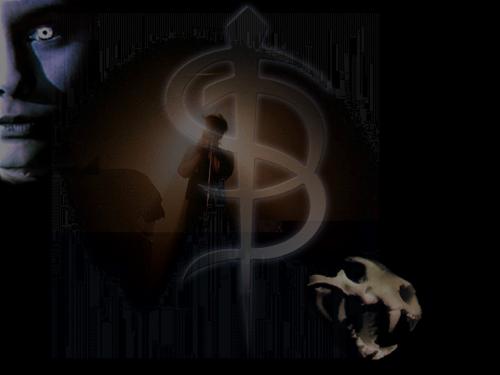 ▶oTo on MYSPACE
▶cEvin Key : profile *cEvin Keyのみの来日となります。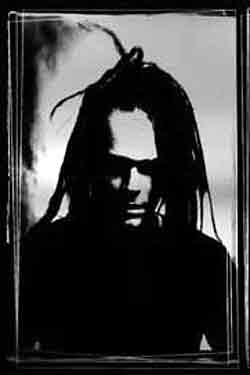 SUBCONSCIOUS COMMUNICATIONS - cEvin Key's record label and recording studio
今回の来日ではSubconscious RecordsのアーティストoTo(オーティーオー)とDJスタイルのライヴを行います。
feat.VJ 岩下達朗 Tatsurou Iwashita

http://www.geocities.jp/iwashttsr/



▶Skinny Puppy : Profile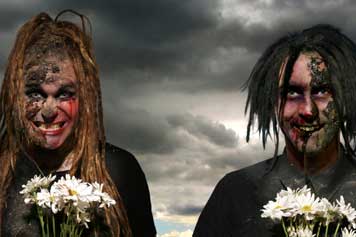 ▶MYSPACE

Skinny Puppy -"Pro-Test"(2004/album:The Greater Wrong of the Right)           Skinny Puppy -" Worlock"(1989/album:Rabies)

-INTERVIEW-
GrindHouse MAGAZINE 51号(11/31発売)にインタヴューが掲載されます。
GrindHouse MAGAZINE Vol.51 - December 08 - January 09 Issue (out on 11/31)
-LIVE REPORT-
GrindHouse MAGAZINE Vol.52 - February - March 2009 Issue
▶Special Thanx to HIRO ARISHIMA/GrindHouse




【 GUEST DJ 】有島博志/GrindHouse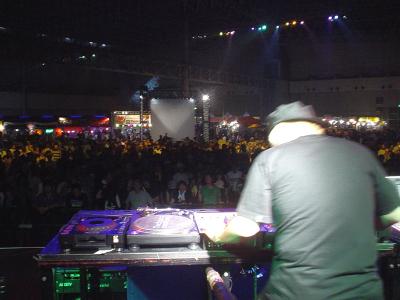 HIRO ARISHIMA - GrindHouse代表 ▶GrindHouse OFFICIAL WEB-SITE
▶Profile

-PLAYLIST- 2008.10.25(Sat) 30min.
Queen -"We will Rock You"
Skinny Puppy - "Death"
Godflesh - "Crush My Soul(Ultramix Edit.)"
Rammstein - "Der Meister"
KMFDM - "Light(Cellulite Radio Dub)"
The Prodigy - The Medley "Voodoo People"〜"Speedway(Theme From Fastlane)"〜"Breathe"
Duran Duran - "Planet Earth"
Nine Inch Nails - "Wish"







【 LIVE 】 *INDUSTRIAL / HARDCORE / METAL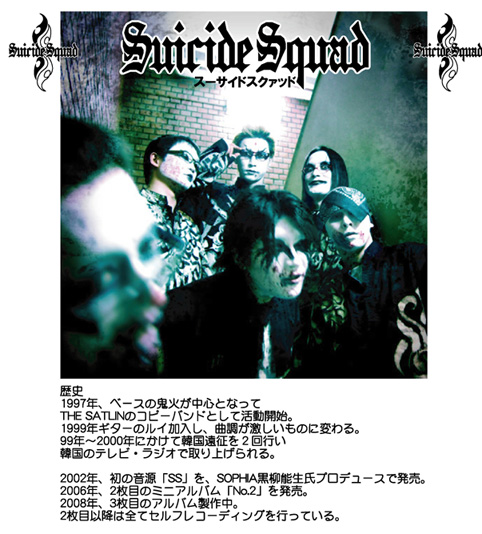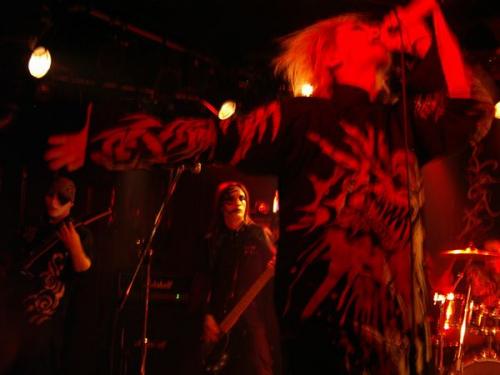 B・椿屋敷惟光 / Gr・ルイ / Ds・PC-8 / Vo・タラーク
マニピレーター・デスメタル神父 / Gr・A-KILL-A / Chorus・バニラ姐
▶MYSPACE







【 LIVE 】*INDUSTRIAL / Dark Electro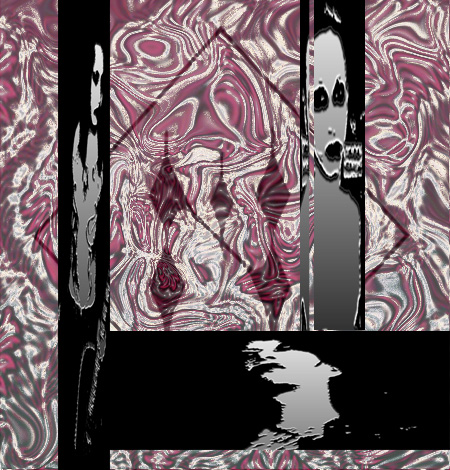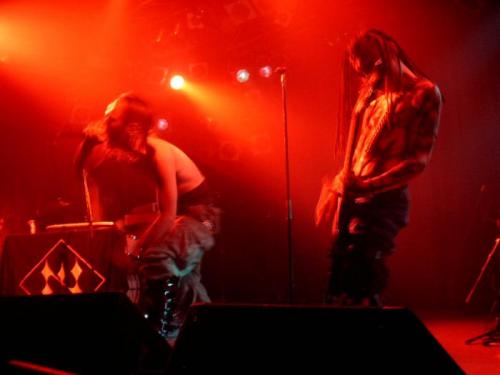 LIVE photo by SATSUKI
Aqumu-Vo. / Chucky-Gr. / Yo-Prog.の三人によるインダストリアルユニット

industrialを中心にglamrock,metal,punk,juzz,techno,houseなど様々な影響を受け
これらの持つfeelingを重視したrockstyleを提示すべく「Dirty Glamorous Industrialrock」と自らを位置づけた
▶MYSPACE




■FETISH PERFORMANCE■
Body Suspension by NAMIK & ちこZ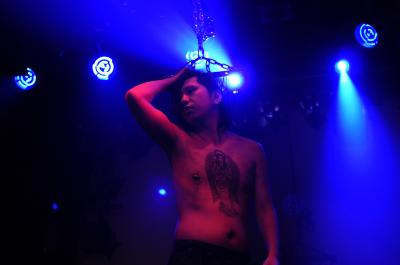 photo by Kousuke
人体改造ファンで知らない人は居ないでしょう。国内最初にサスペンションパフォーマンスを
始めたナミキングの迫力あり過ぎのショー。 痛そうなの苦手な方はごめんなさいっw

■NAMIKI
日本を代表する天縫無衣のサスペンショニスト。世界広しと云え共、
ここまでサスペンションをエンターティメントとして成立させた男は居ない!

■ちこZ (CHIKO Z)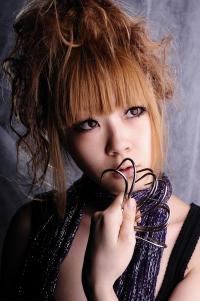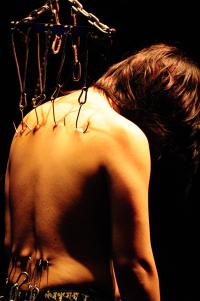 ロリ顔に似合わず残酷非道なパートナー
なみきの身体に針を刺しまくる!高速自吊りアーティストとして
Namiki氏のショーを多彩なものとしている。

▶NAMIKI blog 吊られ気味
▶MIXI COMMUNITY
Beauty and Beast(Shinjuku)






■SM PERFORMANCE■


Rope Suspension by Mistress MAYA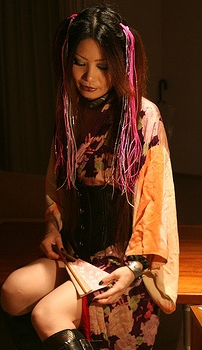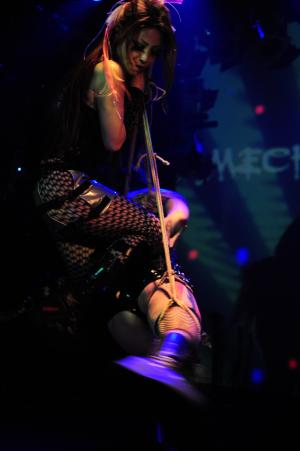 ▶Photo by Kousuke
毎回ハプニング的に始まる妖しくハード♥にロリータを責めるMISTRESS MAYAの公開調教?!
縛りやらぽろりやら、、エロく激しいPERFORMANCEを展開☆
▶MAYA on MYSPACE





■VJ■ sa-kyo(光臨 - Calling)


- ResidentZ -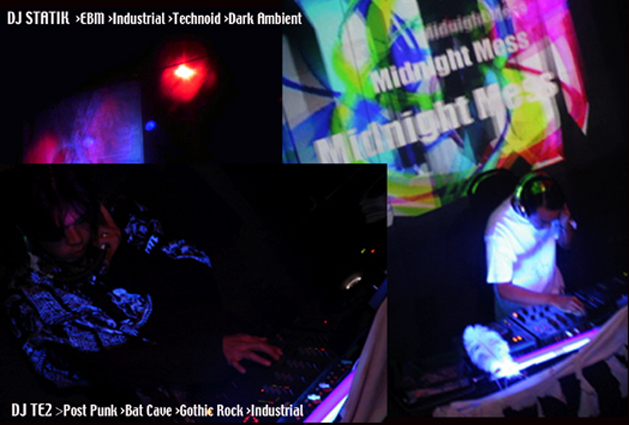 ◆Organize & DJ◆ Mistress MAYA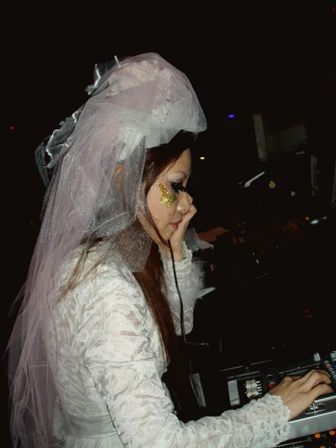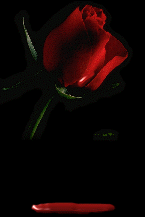 JUST BRING YOUR BODY, YOUR MIND WILL FOLLOW...
▶DARK ELECTRO / TECHNOID / INDUSTRIAL ROCK / BREAKCORE / and more,,,
*Photo by DJ SiSeN *衣裳協力 by

(Daikan-Yama,Tokyo) & GRAVE DIGGER(Harajuku,Tokyo)


◆DOOR/FLOOR◆ †mess★dolls†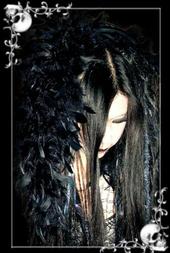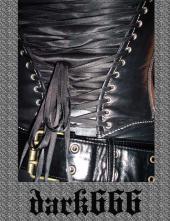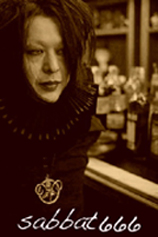 皐月SATSUKI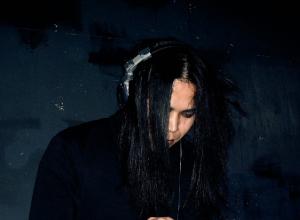 photo by Kousuke
Ucchie

/ emery

and more,,,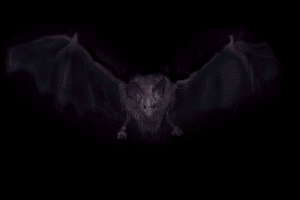 † mess★dolls † 腕章
▶刺繍 by PUNCHING NISHIMURA  ▶design by MAYA

■BOOTH■

【 SPECIAL BOOTH 】 CD / T-Shirt / and more,,,
cEvin Key : Skinny Puppy / Download / oTo /and more,,,


http://www.litany.net




【 CD SHOP 】


HIVE RECORDS(US)
ニューヨークのリズミックノイズ/インダストリアルレーベル
"Hive Records"から新譜2枚 各1500yen
genCAB - II transMuter ▶MYSPACE
Panic Lift - Witness to Our Collapse ▶MYSPACE
▶OFFICIAL WEB-SITE
▶MYSPACE



【 FANG Shop 】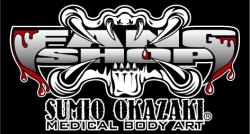 -SUMIO OKAZAKI -
歯科技工士 : アナプラストロジスト(メディカルアーティスト)
■ノーマル牙(Standard Fang) Price : 5.000yen
*20~30分前後- about 20-30 min. 噛み合わせにより変わります
■特注加工牙(Special Order Fang) Price : 7.000yen~
*歯型採取し後日装着調整致します。(3日~14日後)
▶WEB-SITE         

【 FETISH/GOTHIC Shop 】


(Harajuku,Tokyo)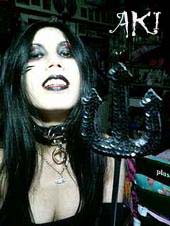 ▶MIXI COMMUNITY
*Import & Original PUNK,GOTHIC,FETISH,LOLITA clothing,Corset,Accesary
インポート&オリジナルのパンク・ゴシック・フェティッシュ・ロリータファッション&グッズの店グレイブディガー
☆世界各国から買い付けた服やアクセサリー、雑貨類がメイン。オリジナルや古着も扱っています。
激安コルセット、ドレス、sexyランジェリー、インポートストッキング&タイツ、
ホラー映画Tシャツ、悪趣味ポスター、洋雑誌(ゴス、メタル系、エロ本w)オモチャ、CD、etc・・・
▶blog



▶blog
孤人創作屋「るなぱあく(Luna Park)」*コサージュ、オリジナルアクセサリー
デザフェスや都内クラブイベントのファッションショウ出展、装飾品等制作。
舞台・ライヴ衣装のデザイン制作、コスプレ衣装制作、スタイリスト等。
「着飾る」コトに関しての、あらゆるモノヅクリ。
まりMari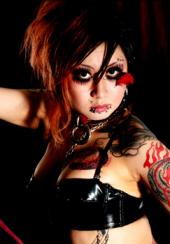 photo by

†夜ノ帳† TOBARI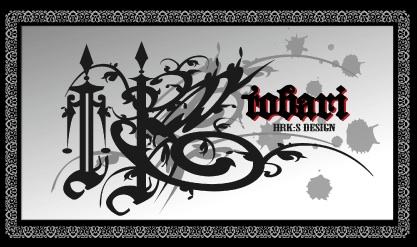 *Gothic Taste Accesary ▶Design by HRK:S






【 PHOTO Booth 】撮影PHOTO by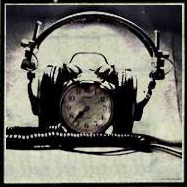 blog「カメラさえもぶん投げたくなる時だってある」
▶ JAPAN FETISH BALL 2008 撮影写真 - 2008.09.20 JAPAN FETISH BALL 2008 Photos by Kousuke

■撮影■ PHOTO by



御来場の皆様の中でご希望の方を写真家Kousukeが無料にて撮影させて頂きました♪
次回MMess御来場時にプリントした写真をお渡ししますのでブースにてお申し出下さいませ。




[Playlist] DJ STATIK

Herzschlag - "Steh Auf"
FGFC820 - "Democracy"
Perfection Plastic - "Hard Times"
--------------------------------------------------------
Manufactura - "Killing You (Unbound Mix)"
Caustic - "Making The Law"
Last Days of S.E.X. - "Revenge Of The Collective S.E.X."
Maschinenkrieger KR52 vs. Disraptor - "First Of All"
100blumen - "Mortar"
pr0metheus buRning - "meRcury rising"
Winterkalte - "Stop Climate Changeer"
ESA(electronic substance abuse) - "Out"
Greyhound - "Raumtransfer"
*Thanx to HIVE RECORDS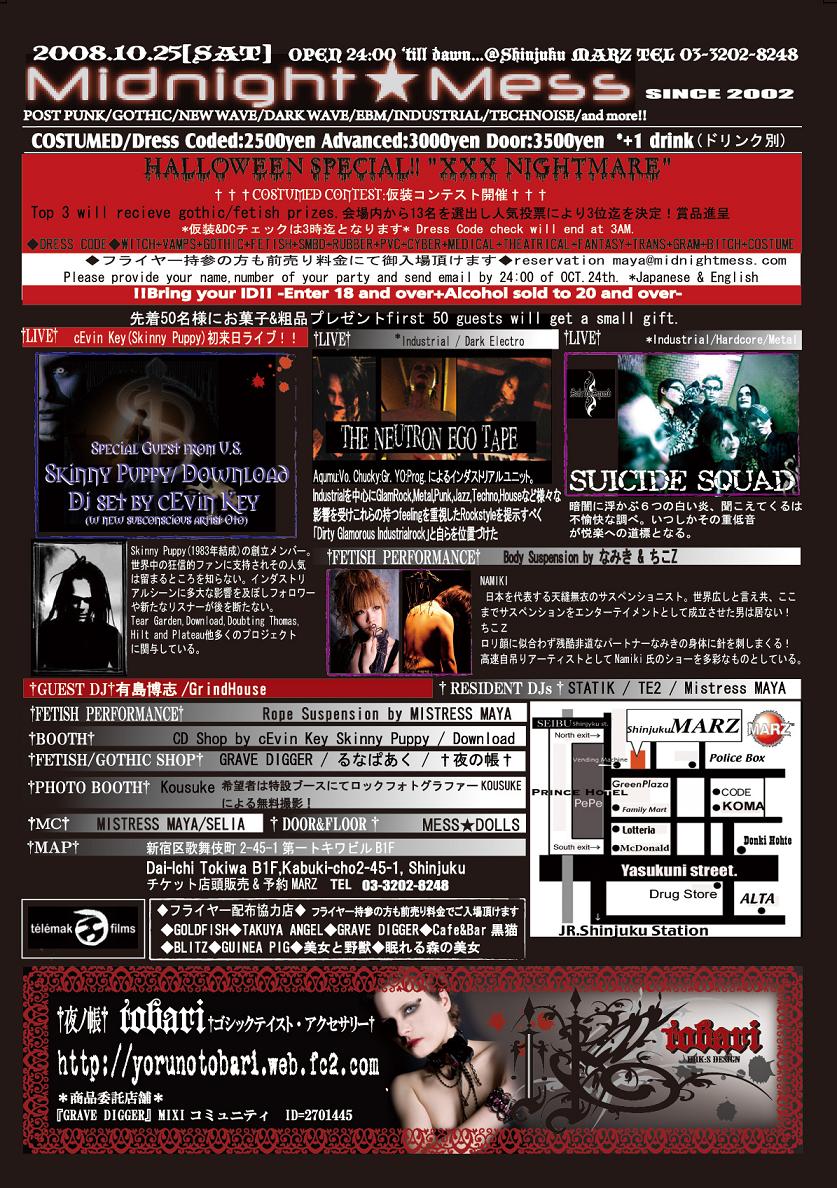 ▶SUPPORTED by 

  ▶SPECIAL THANKS to

EIJI MATSUDA(message)



▶THANKS to
HIRO ARISHIMA/GrindHouse Magazine
AKI/GRAVE DIGGER

-documentary filming crew-
Felicia Gonzalez
Richard Grehan
Luke Baker
and more!

■撮影■ PHOTO 

Graphic Designer: HRK:S
                                  
                                                           [ RETURN TO

]