2008.11.22
11.22 Midnight★Mess VAMPIRE BALL
<

◀ SINCE 2002 ▶>

Thank you so much for your SUPPORT!!
御来場ありがとうございました!!Thank you so much to everyone who came!!!!
 


pagan mass〜異端者の集い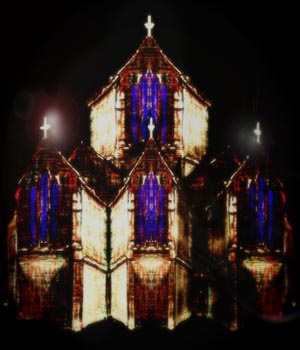 異端者の皆さん どうぞお集まり下さい 夜も深まるその頃 舞踏会が始まるのです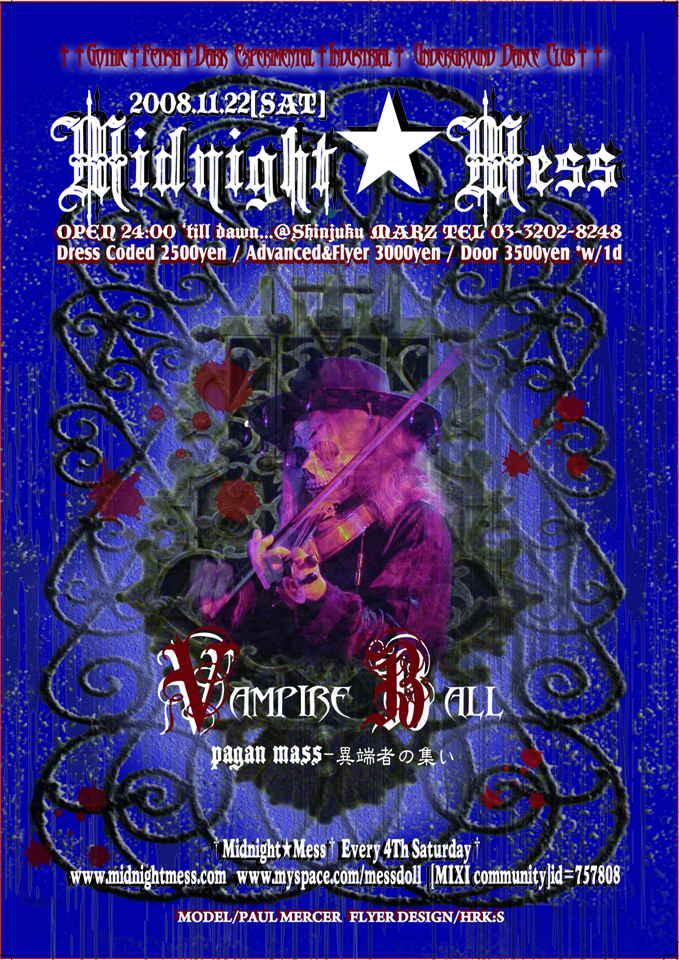 Don't be late for the mass,,,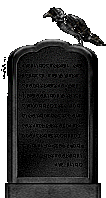 POST PUNK / GOTHIC / BAT CAVE / NEW WAVE / DARK ELECTRO / EBM / INDUSTRIAL / TECHNOISE / BREAKCORE / DARK AMBIENT / etc,,,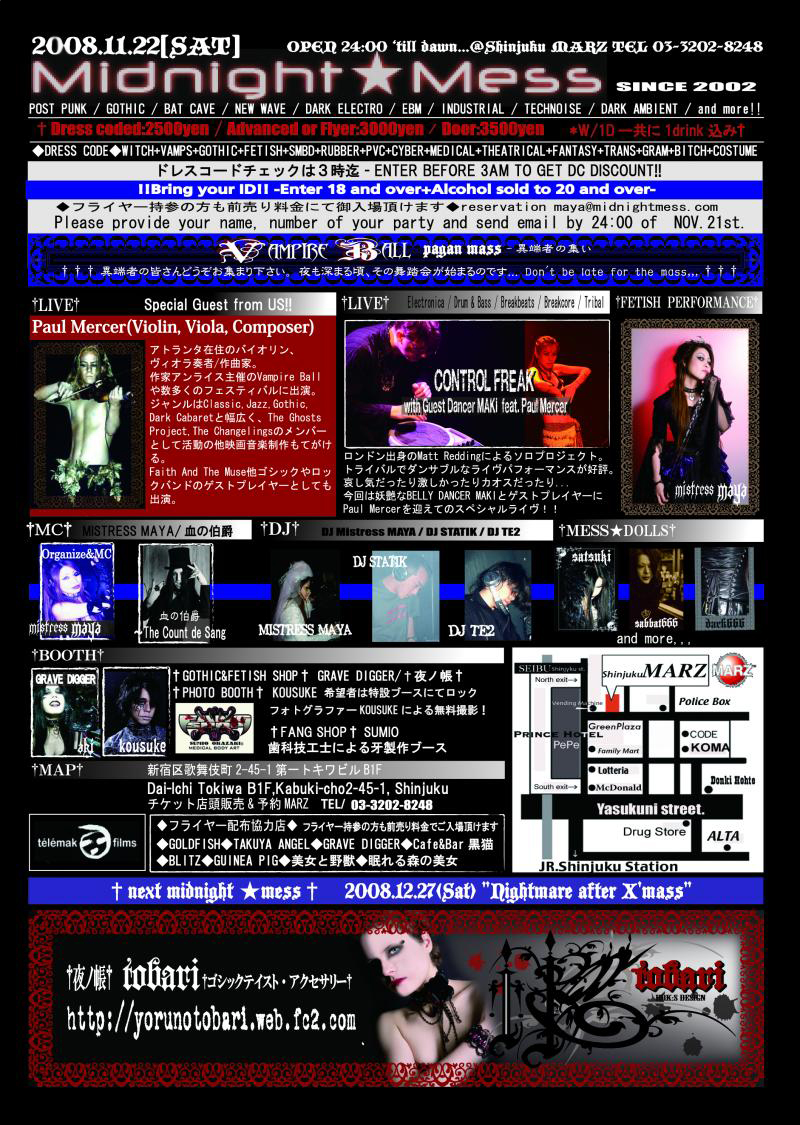 ▶Flyer Design by HRK:S





[PLAYLIST]
DJ STATIK

Strops - "STURM Varda! / Im Namen Von STURM!"
Ex.Order - "No Surrender"
The Protagonist - "Zoroaster"
Von Magnet - "Instead"
Orphx - "Nullity [Winterkalte Remix]"
Auralblasphemy - "Sonomech v2"
Sandblasting - "The Ripper - Razorblade (Greyhound rmx)"
Last Days of S.E.X. - "S.E.X. Positive Feminism"
--------------------------------------------------------
Eisenfunk - "Duck and Cover"
Iambia - "Lunatech Dreams"
Preemptive Strike 0.1 - "Preemptive Strike [Supreme Court Rmx]"
FGFC820 - "Democracy"
--------------------------------------------------------
Mono No Aware - "Eta No Tame Ni"
Manufactura - "Killing You [Unbound Mix]"
Moctan - "Plains Civilized Men"
Modulate - "Revolution"
Combichrist - "Sent to Destroy (Suicide Commando Remix)"
Perfection Plastic - "Hard Times"
Straftanz - "Tanzt Kaputt, Was Euch Kaputt Macht! (Mesmer's Eyes Remix)"
Distatix - "Disappear"
W.A.S.T.E. - "Shut Up and Bleed (Manufactura Remix)"





【 MC 】血の伯爵〜The Count de sang & Mistress MAYA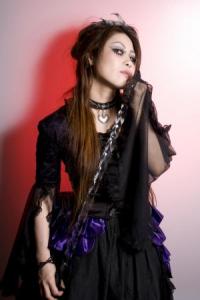 Photo by Kousuke
*わが 歌姫(?!)セリア君は海外公演の為お休みになります
▷SELIA on MYSPACE






【 LIVE 】SPECIAL GUEST from US!!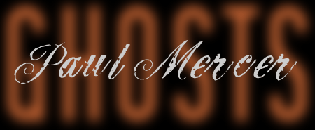 (Violin/Viola/Composer)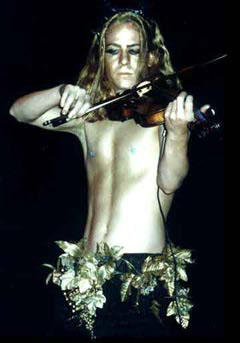 アトランタ在住のヴァイオリン、ヴィオラ奏者/作曲家。
映画"Interview with the Vampire"や"Queen of the Damned"の原作者としてもしられる米国のゴシック小説作家アン・ライス主催の
ヴァンパイアボール "The Queen of the Damned Ball"や数多くのフェスティバルに出演。
ジャンルはクラシック、ジャズ、ゴシック、ダークキャバレットと幅広く、The Ghosts Project,The Changelings,DP3のメンバーとして
活動の他映画音楽制作も手がける。
ゴシックバンドFaith And The MuseやMoe Tucker (Velvet Underground), Zoe Keating, Jill Tracy, Brass Knuckle Surfer他
数多くのアーティストと共演、またはゲストプレイヤーとして出演及びレコーディングにも参加している。

Paul Mercer Profile:
Paul Mercer is an Atlanta-based violinist and composer who has been playing for 25 years.
As a member of the critically acclaimed neoclassical quintet, The Changelings , he has performed extensively around the country.
He grew up playing for coins on the streets and later studied Hindustani music with Afghani Rebab maestro Rafi Akbar Zada. Originally known for his groundbreaking work with baroque pop quintet The Changelings, he has gone on to perform or record with DP3, The Ghosts Project, Moe Tucker (of the Velvet Underground), Zoe Keating, Faith And The Muse, Jill Tracy, Brass Knuckle Surfer and many others. In recent years he has scored a dozen films, including the internationally released Psychopathia Sexualis. His recent minimalist compositional work focuses on texture in sound, a sort of sonic surrealism inspired by the strikingly original voices of particular violins and violas.He has also finished recording an album of avant-garde compositions for small string ensembles called Ghosts.
Performs at Anne Rice's annual party "The Queen of the Damned Ball".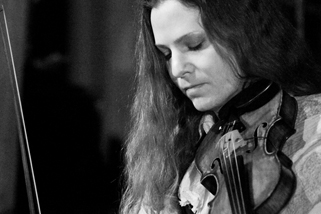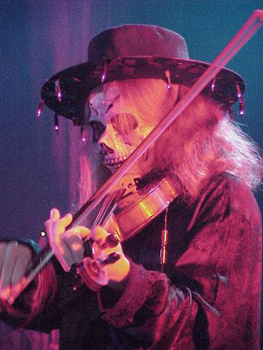 Vampires Ball Chronicles 4: Paul Mercer & Jill Tracy ▶MYSPACE             Paul Mercer with Faith & the Muse

Paul Mercer ▶MYSPACE
The Ghosts Project ▶MYSPACE
The Changelings ▶OFFICIAL WEB-SITE
FAITH AND THE MUSE ▶MYSPACE
dp3 ▶OFFICIAL WEB-SITE Paul Mercer's progressive jazz quartet
▶Anne Rice OFFICIAL WEB-SITE
★The Annual ARVLFC(Anne Rice's Vampire Lestat Fan Club) Party
2008: The Queen of the Damned Ball







【 LIVE 】 -Crushing Drum Noise Bass-


with Guest Dancer MAKI feat. Paul Mercer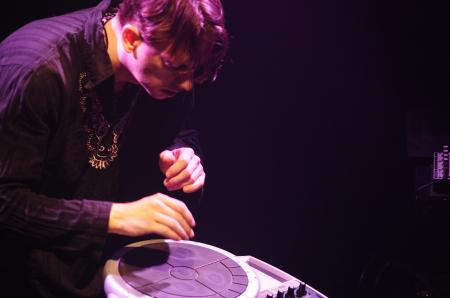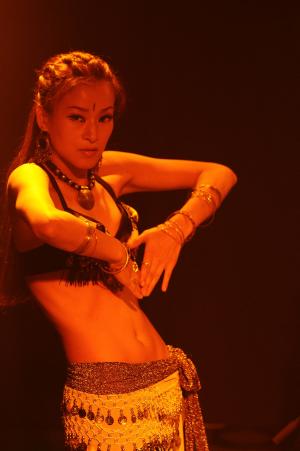 Photo by Kousuke


Electronica / Drum & Bass / Breakbeats / Breakcore / Tribal

▶MYSPACE


ロンドン出身のMatt Reddingによるソロプロジェクト。
トライバルでダンサブルなライヴパフォーマンスが好評。哀し気だったり激しかったりカオスだったり...
今回は妖艶なベリーダンサーMAKIとゲストプレイヤーにポールマーサーを迎えてのスペシャルライヴ!!
▶Control Freak Profile: CLICK HERE



▶Freestyle Drum Noise Bass. Function:Girl performed at Midnight Mess feat. Visual Works Fraw



                                     ▶LIVE VIDEO REPORT 2008.08.23 at Midnight★Mess by TELEMAKFILMS






■Fetish Performance■ Midnight Mistress


Rope Suspension by Mistress MAYA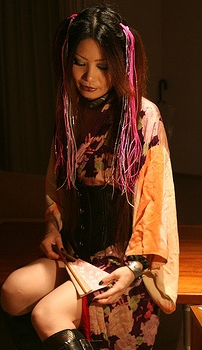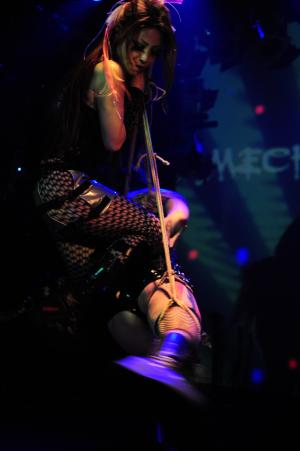 ▶Photo by Kousuke
毎回ハプニング的に始まる妖しくハード♥にロリータを責めるMISTRESS MAYAの公開調教?!
縛りやらぽろりやら、、エロく激しいPERFORMANCEを展開☆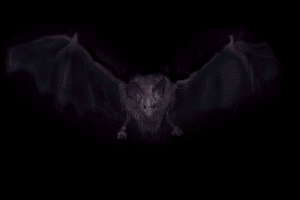 - ResidentZ -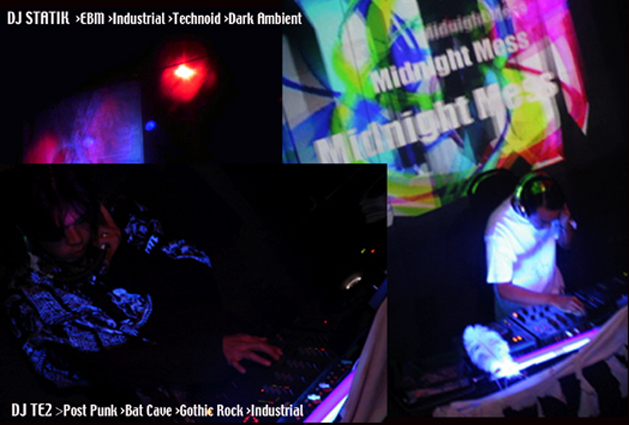 【 Organize & DJ 】Mistress MAYA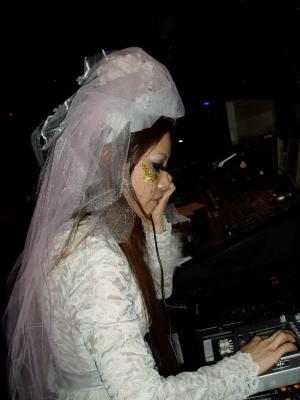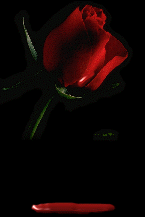 JUST BRING YOUR BODY, YOUR MIND WILL FOLLOW...
▶DARK ELECTRO / TECHNOID / INDUSTRIAL ROCK / BREAKCORE / and more,,,
*Photo by DJ SiSeN *衣裳協力 by

& GRAVE DIGGER



◆DOOR/FLOOR◆ †mess★dolls†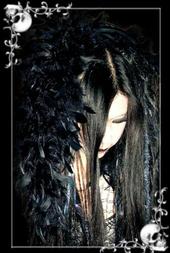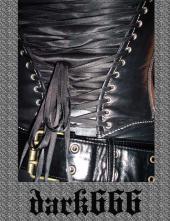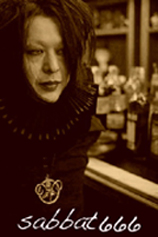 皐月SATSUKI

and more,,,




† mess★dolls † 腕章
▶刺繍 by 刺繍家族  ▶design by MAYA

■BOOTH■



【 FANG Shop 】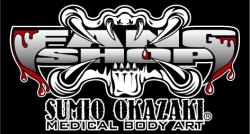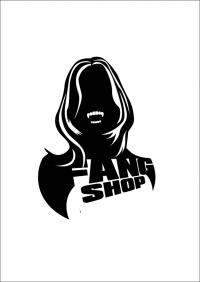 -SUMIO OKAZAKI - ▶WEB-SITE         
歯科技工士 : アナプラストロジスト(メディカルアーティスト)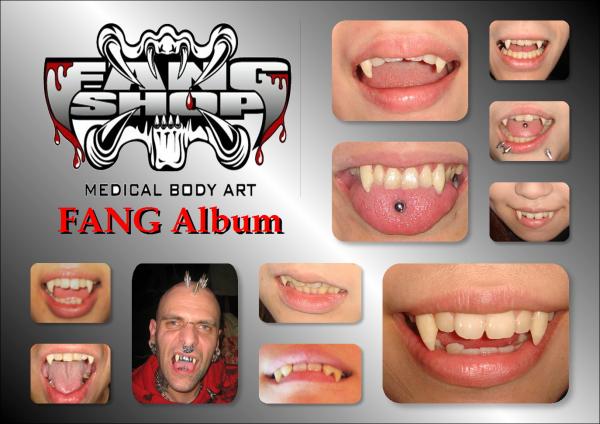 ☆ノーマル牙(Standard Fang) Price : 5.000yen for both
金額: 左右2本で5.000円
製作時間: 20~30分前後 about 20〜30 min.
※噛み合わせにより変わります
☆特殊特注牙(ステンレス/金属等の牙 - Special Order Fang) Price : 7.000yen~ ask
金額: 7.000円~応相談  3〜14days
製作時間: 歯型採取して後日(3日~14日後)適合調整完成。
※噛み合わせにより製作出来ないケースもあります。


【 FETISH/GOTHIC Shop 】


(Harajuku,Tokyo)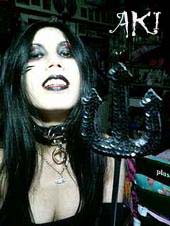 ▶MIXI COMMUNITY ▶BLOG
*Import & Original PUNK,GOTHIC,FETISH,LOLITA clothing,Corset,Accesary
インポート&オリジナルのパンク・ゴシック・フェティッシュ・ロリータファッション&グッズの店グレイブディガー
☆世界各国から買い付けた服やアクセサリー、雑貨類がメイン。オリジナルや古着も扱っています。
激安コルセット、ドレス、sexyランジェリー、インポートストッキング&タイツ、
ホラー映画Tシャツ、悪趣味ポスター、洋雑誌(ゴス、メタル系、エロ本w)オモチャ、CD、etc・・・



†夜ノ帳† TOBARI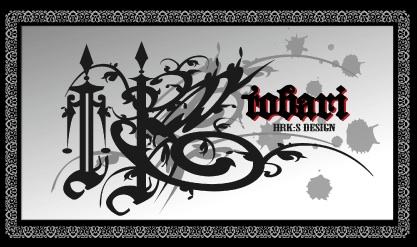 *Gothic Taste Accesary ▶Design by HRK:S






-今回都合の為お休みになり申し訳ありませんでした-
【 PHOTO Booth 】
■撮影■ PHOTO by 


御来場の皆様の中でご希望の方を写真家Kousukeが無料にて撮影致します♪次回御来場時にプリントした写真をお渡しします
Professional photo will be taken by Rock PHOTOGRAPHER Kousuke for no charge!! Photo will be printed and given as gift at next MMess.
[blog] kousuke「カメラさえもぶん投げたくなる時だってある」


http://kousuke69.exblog.jp


 





                               
▶SUPPORTED by

  ▶SPECIAL THANKS to

EIJI MATSUDA(message)


                                                       [ RETURN TO

]