2011.04.29
4/29†Mechanical Slaves V
<

◀ SINCE 2002 ▶>


御来場ありがとうございました - Thank you for attending Mechanical Slaves V!!
★次回†Mechanical Slaves VI 第六弾†の日程は決まり次第お知らせ致します★

東北地方太平洋沖地震により、被災された皆様へ心よりお見舞いを申し上げます。
また被災地で救援活動にご尽力されていらっしゃる皆様へ
心からの敬意と感謝の意を表し、一日も早い復旧をお祈り申し上げます。


-PLEASE DONATE FOR SUFFERING PEOPLE AND AFFECTED AREA-


Thank you so much for everyone who supported!!

義援金寄付に沢山御協力ありがとうございました。
御協力頂いたMARZ松田様&池田様、出演者及びにスタッフの皆様、ありがとうございました。

-SPECIAL BOOTH-
★募金箱を設置し、チャリティロックバー、シーシャブース、フードブースの売上金を全て寄付させて頂きます★
Profit will be donated to the suffering area

■Charity ROCK BAR: ALL 700yen
各出演バンドによるチャリティロックバー!!
Original Menu by
Unwas: SAKE from Touhoku東北の日本酒/ストロベリーミルク
*メンバーの直筆サイン入りカップにて提供
Crave: Sangria / I am still in the haze: Absinthe2種類
KANA(Midnight★Mess): Absinthe薬草酒

■SHISHA BOOTH: Eiji Matsuda(Message)
Flavored Shisha Tobacco フレーバー水たばこ喫煙ブース
APPLE/STRAWBERRY/VANILLA/and more...
寄付して下さった方はお試しいただけます

■FOOD BOOTH: KANA/MinMin
GREEN CURRY & THAI RICE: 500yen / CUP SNACK: ALL 100yen
by Mistresss MAYA


▶SPECIAL THANX to MA-ROCK(UNWAS/ +. plus dot)


■SCHEDULE
UNWAS 5/20(Fri) CHELSEA HOTEL(Shibuya)
CRAVE 5/8(Sun) OREBAKO(Sahinjuku)
I am still in the haze: TBA未定
Mistress MAYA 5/8(Sun)ArtGig@BAR EXIT
Selia: ヨーロッパツアー中
Chaos Royale: TBA未定










➤第五弾二年ぶりの開催!! ラウドロック系オルタナイベント「メカニカル・スレイヴス」 since 2006

バンドやパフォーマンス、DJ、SHOP BOOTHと盛り沢山な内容のメカニカル・スレイブスは今注目のバンドやアーティスト起用の噂のイベント!!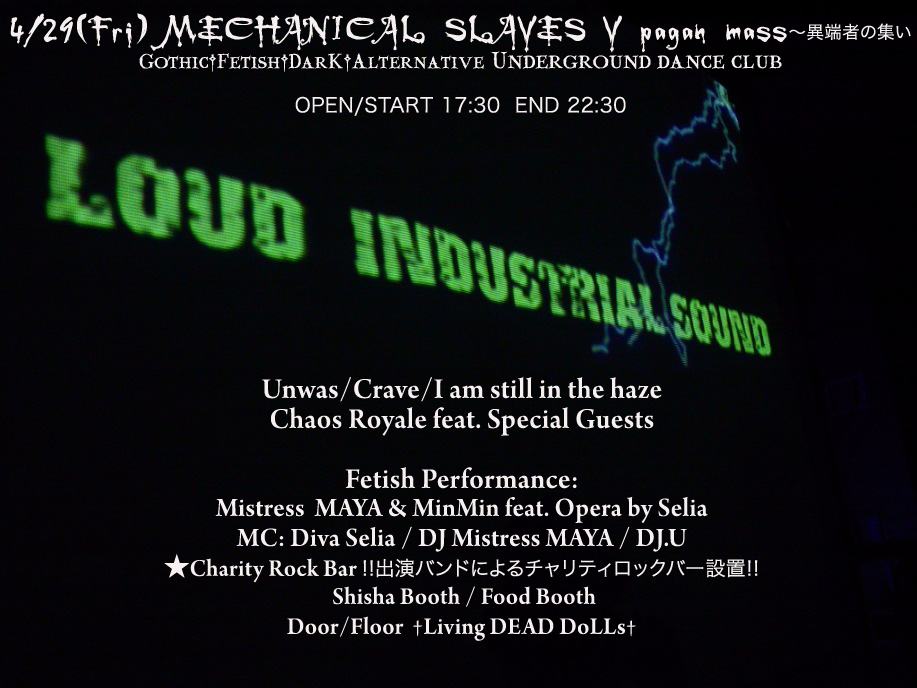 INDUSTRIAL + HEAVY ROCK + LOUD + DIGITAL + MIXTURE + GRUNGE + NU METAL + GOTHIC METAL+ ALTERNATIVE + CYBER PUNK

LIVE / FETISH SHOW / DJ / BOOTH


TEL 03-3202-8248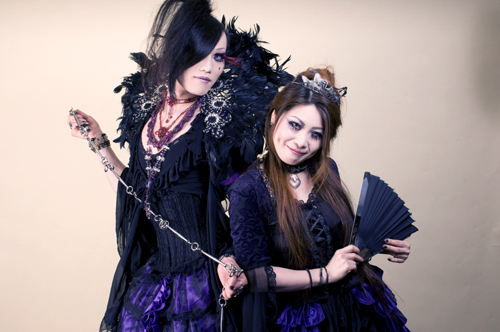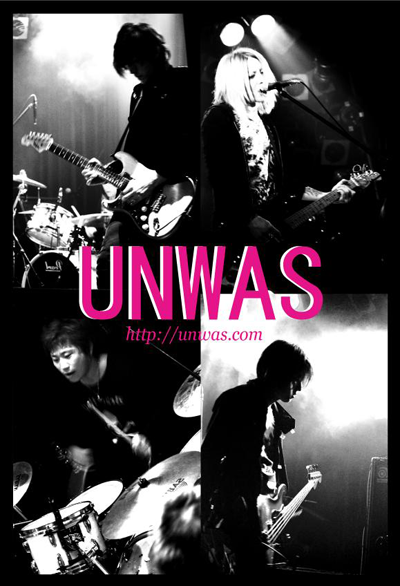 Alternative/Grunge/Rock

UNWAS(アンワス) are,
ma-rock - Vo.& Gr. / AOI(ex.SHAZNA) - Additional Gr.
FUKAO KO-JI aka LUNA(RuFF-CuSS/ex.Eins:Vier) - Bass / TAKEUCHI TAKUMA - Dr.

ーBIOー
2008年10月 結成。
2009年11月、AOIの参加を得て、精力的ににライブ活動を開始
2010年12月、初の4曲いりミニアルバムをリリースし現在に到る。
ーSOUNDー
ロックという概念にこだわり、更に新しい独自のサウンドスタイル、楽曲を追求している4ピースバンド
▶MySpace

MA-ROCK.NET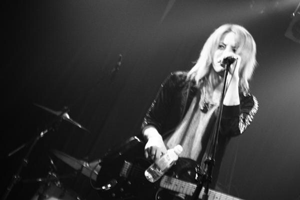 *Loud/Metal/Heavy Rock
▶Seiji(Vo.) from Morgue(Appeared in MS II)'s new band!!

Mechanical Slaves II(2007)に出演したMORGUEの元ボーカリストSeijiの率いるラウドインダストリアルバンド!!

Crave(クレイヴ) are,
Seiji - Vo. / Issei - Gr. / Utchy - Gr. / Hide - Bass / Mattsun - Dr.

Crave = 渇望  人間が持つ様々な渇望・思想・観念を感情的にステージと音で体現する、それが Crave 。
メンバー五人 それぞれが生み出す音を "Crave " というフィルターを通し独自のHeavy Soundを紡ぎ出し表現している。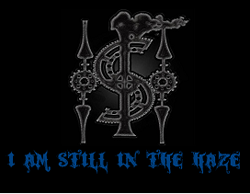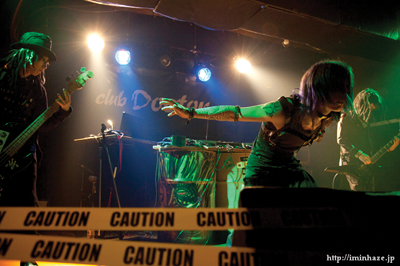 Industrial/Mixture/Loud


KENNY率いるインダストリアルバンド、I am still in the haze.
普遍的な「もや」の中に在る正確な歯車たち。そのエモーショナルなサウンドは、繊細さと狂暴さを併せ持つ。
今なお、機械の冷たさの中でリズムを刻み続ける・・・。
"I am still in the haze" are,
Kenny - Vo.& Prog. / $eiji - Bass / takashi - Gr.
Kenny on MySpace








❙ LIVE ❙ Extreme noise for pole dancers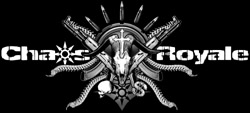 feat. Special Guests!!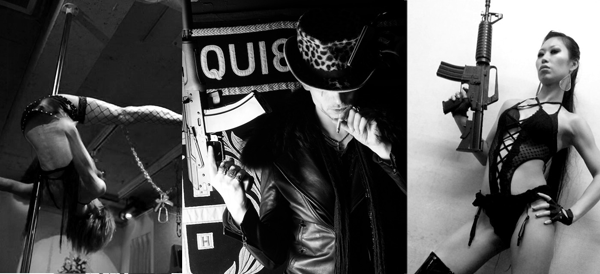 ALK - Pole Dance / Luke Chaos - Music / ESKO - Pole Dance


[ BIO ] CHAOS ROYALE in English/日本語プロフィール ▶MYSPACE

-SPECIAL GUESTS-
Belly Dance by e-chan / Vo. R821(機械doteちん) / Violin by †ROSE NOIRE†








❙ FETISH PERFORMANCE ❙

ROPE SUSPENSION: Mistress MAYA & Lolita MinMin feat Baroque Opera by Selia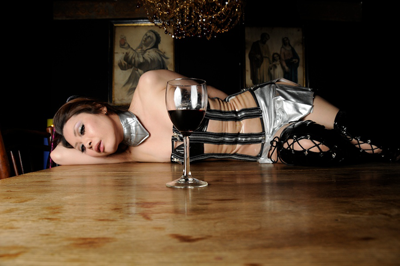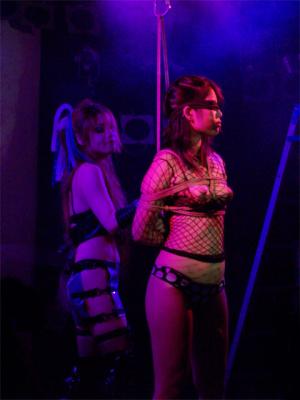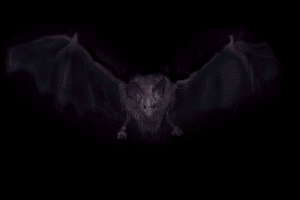 [18禁] 妖艶な魔女MISTRESS MAYAによる公開調教的パフォーマンス
妖しくハード♥にロリータや美少年を責め、縛りやらぽろりやら、、エロく激しい世界を展開☆
2010年、世界最大規模のゴシックフェスティバル"Wave-Gotik-Treffen 2010"(独)のFetish Partyに
日本人のフェティッシュ・パフォーマーとしては初の出演。初出演にしてメインアクトを務め、高い評価を得る。
[R18] Japanese rope bondage show by Vampire Mistress MAYA. She loves to torture lolita girls & innocent boys.
so she comes out to hunt new victim for her sweet dream every night...
Mistress MAYA performed Japanese bondage show as main act at Fetish Party"OBSESSION BIZARR" of Wave-Gotik-Treffen 2010 in Leipzig,Germany.







DJs:

DJ Mistress MAYA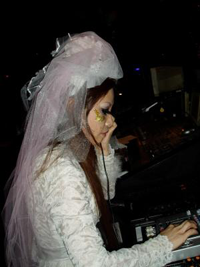 Playing, Industrial/Loud&Heavy Rock/Grunge/
Alternative/Nu Metal/Breakcore/Harsh/EBM

DJ.U(a.k.a.うっちー/王様と下僕)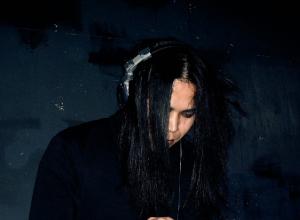 ◆DOOR/FLOOR◆ †Living DEAD DoLLs†
     ...The night of the damned children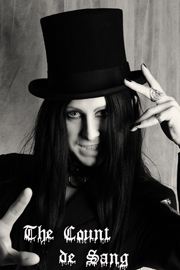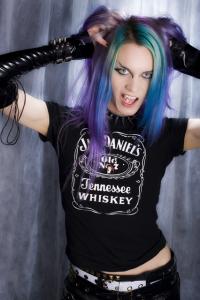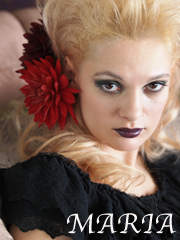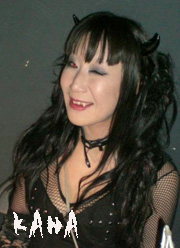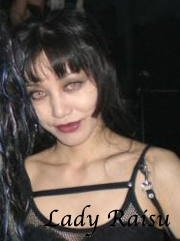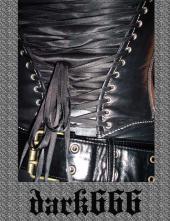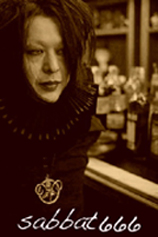 emery

and more,,,
*バイリンガルの他、多国語対応の個性豊かな異端者達がお迎え致します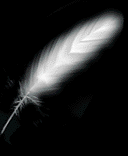 今生かされてる者達へ ある限りの愛を込めて、、、
Thank GOD for letting us live,
and let our loving friends rest in peace...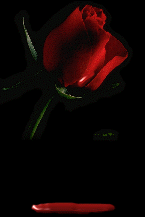 Don't be late for Pagan Mass,,,
✙SOUND MENU✙
101A, 65 DAYS OF STATIC, AC/DC, AKIRA DEATH, ALEC EMPIRE, ALICE IN CHAINS, AMBASSADOR21, A PERFECT CIRCLE, ASCHE, ATARI TEENAGE RIO, BABES IN TOYLAND, BEASTIE BOYS, BURGLAR, BJORK, BLACK SABBATH, BOM BOOM SATELLITES, BUCK-TICK, CELLDWELLER, CHAOS ROYALE, CHEMICAL BROTHERS, COIL, COMBICHRIST, CONTROL FREAK, CONVERTER, CREMATORY, CTRLer controller, CUT THE CRAP, DAISY CHAINSAW, DAMNED, DANZIG, DAS ICH, DEFTONES, DESPAIR, DESTRUCT SYSTEM, DEVIN TOWNSENT, DIE KRUPPS, DIE SO FLUID, DISTURBED, DIVA DESTRUCTION, EARSHOT, ENDUSER, EVANESCENCE, FEAR FACTORY, FILTER, FOETUS, 45 GRAVE, GENI TORTURERS, GRAVITY KILLS, GOD FLESH, GOD HEAD, GREYHOUND, HELMET, HIM, HOLE, IKONKLAST, INJECTED, JANE'S ADDICTION, JERRY GOLDSMITH, JUNO REACTOR, 殻, KIDNEY THIEVES, KILLING JOKE, KMFDM, KOЯN, LACRIMOSA, LACUNA COIL, LEECH WOMAN, LINKIN PARK, LIMP BIZKIT, L7, MDFMK, MACHINES OF LOVING GRACE, MARILYN MANSON, MASSIVE ATTACK, METALLICA, MINISTRY, MOONSPELL, MORGUE, MORLOCK, MUTE, NIGHT WISH, NINE INCH NAILS, NIRVANA, NITZER EBB, NOISEF-X, NUBM, ORGY, OTEP, PANACEA, PANTERA, PAPA ROACH, PEARL JAM, PIG, PITCHSHIFTER, PORTISHEAD, PRIMAL SCREAM, PRODIGY, PRONG, Puddle Of Mudd, PUNIISH YOURSELF, QUEEN, RADIO HEAD, RAGE AGAINST MACHINE, RAMMSTEIN, RED HOT CHILI PEPPERS, ROB ZOMBIE, ROLLING BAND, ruin close reptile, SCORN, S.K.E.T, SKINNY PUPPY, SLIPNOT, SMASHING PUMPKINS, SOFT BALLET, SONIC YOUTH, SOUND GARDEN, SPANKING MACHINE, STATIC-X,S TONE TEMPLE PILOTS, SUICIDE SQUAD, SYSTEM OF A DOWN, TRICKY, THEATER Of TRADGITY, THE CULT, THE JESUS AND MARY CHAINS, THE NUETRON EGO TAPE, The Peoples Republic Of Europe, TYPE O NEGATIVE, TOOL, VIRGIN BLACK, VISION OF DISORDER, WEAPON OF CHOICE, WHITE ZOMBIE, WINTERKALTE, WITHIN TEMPTATION, YOUNG GODZ, and more!!
●These are the list of artist that DJ maybe playing.
DJのプレイリスト例であり、全てかかるとは限りません。







▶SUPPORTED by 

  ▶SPECIAL SUPPORT by

EIJI MATSUDA/ASAMI IKEDA(Message)



▶SPECIAL THANX to MA-ROCK(UNWAS/ +. plus dod )


                                                  [ RETURN TO TOP ]