御来場ありがとうございました!!
そして沢山のプレゼントや差し入れありがとうございました!!
出演して頂いた皆様、及びに関係者の皆様、ありがとうございました。スタッフの皆、お疲れ様でした!!
お祝いに駆けつけて下さった関係者の皆様、ありがとうございました!!

Thank you so much to everyone who came to Bloody Birthday Mass !!Thank you for so many present and food and wine!!
MAYA would like to thank all the artist who performed and the staff who supported her.

★Thanx to

SHIMAalphas

飛び入りでショーをして頂きました!!

★またもや今年も666歳になりますDJ MAYAのBIRTHDAY PARTY♪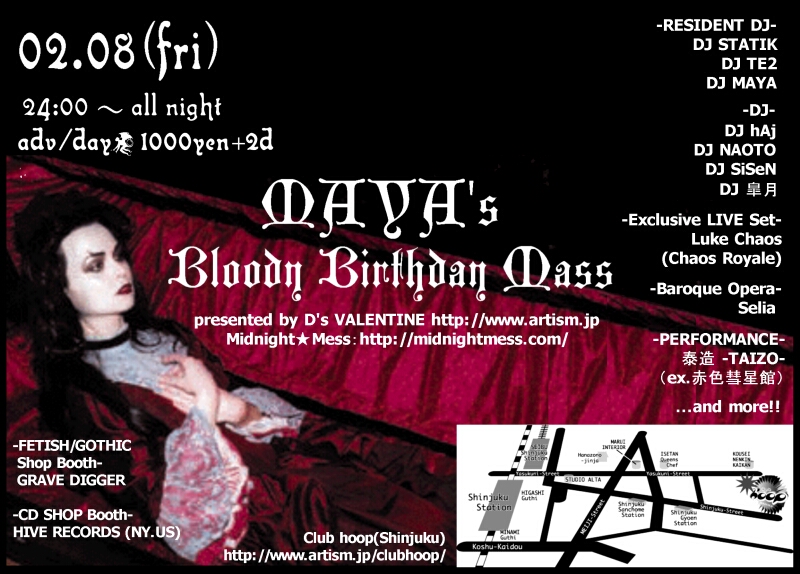 企画:Midnight★Mess / Goth&Loli Heaven 協賛:ARTiSM ▶Special THANX to D's Valentine and Club hoop

▶Venue
■Club hoop(新宿HEAD POWER) TEL03-5269-0880)
〒160-0022 東京都新宿区新宿1-34-13貝塚ビルB1
Kaizuka Building B1, Shinjuku 1-34-13, Shinjuku, Tokyo


http://www.artism.jp/clubhoop



■CONTENTS:
[MAIN FLOOR] DJ・VJ・GIG・SHOW・PERFORMANCE・ETC
[LOUNGE FLOOR] DJ・EXHIBITION・ETC

Midnight★Messオーガナイザー「DJ MAYA」のBIRTHDAY PARTYです!今回はAlamode NightやClub Theatic Showなどを開催するGoth&Loli Heavenとの共同企画として今まで以上に豪華で楽しい一夜をお届け致します!いつもの皆はもちろん、まだMidnight★Messをご体験の無い方々もこの機会に是非足をお運び下さいませ!そして素敵な一夜を踊り明かしましょう♪

□イベント情報サイト:


★myspace★
★mixi community★


ARTiSM mixi コミュニティ


■RESIDENT DJ■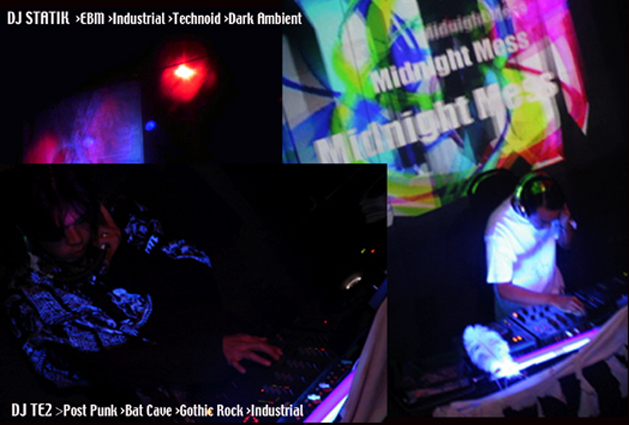 DJ MAYA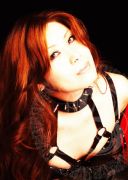 ■DJ■
DJ eiji rosso (ex.club EVE The New Church/Vo. of The Lechery From Mars

http://thelfm.com




DJ SiSeN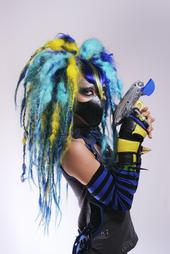 (TOKYO DECADANCE/TOKYO DARK CASTLE/Alamode Night)

DJ hAj (Seij minus aÇ)




DJ 皐月SATSUKI (club Inferno)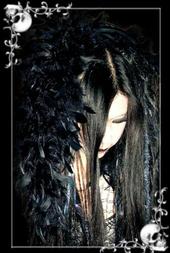 DJ 直人NAOTO (club Walpurgis)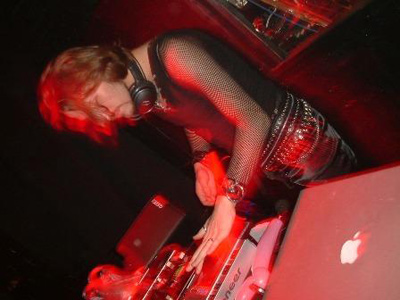 ■Baroque Opera & Lute■

Selia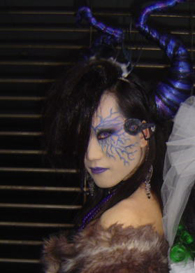 ■Exclusive LIVE Set■
Luke Chaos(Chaos Royale) & ROCCA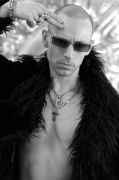 ▶MYSPACE

■PERFORMANCE■
泰造 -TAIZO-(ex.赤色彗星館)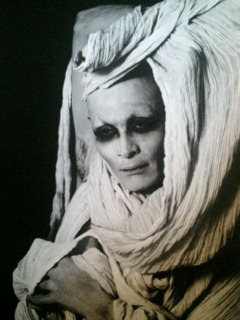 ■SM PERFORMANCE■ SHIMAalphas(ゴシック系責め師)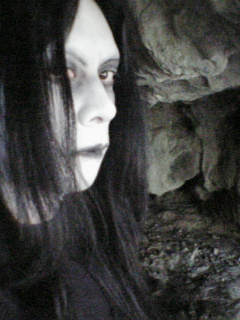 ■Bartender■ D's Valentine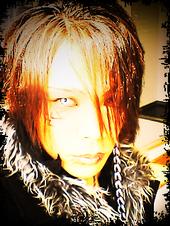 ■Floor■ mess★dolls
A.K.I.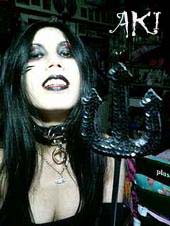 emery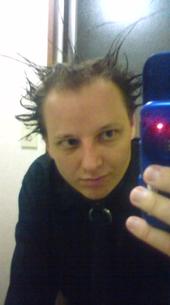 *MMess's staff "emery"のBIRTHDAYが02/09デス♪

CHLOE




KIYOHA
SAKI
KEN
kame
kim
Jamie

,,,and more!!


■Booth■


【 FETISH/GOTHIC Shop 】GRAVE DIGGER (Harajuku,Tokyo)
[ community]

http://mixi.jp/view_community.pl?id=2701445


*Import clothing & Original Accesary - 輸入服、小物、オリジナルアクセサリー

【 CD Shop 】


HIVE RECORDS(NY.US) CD - all 1500yen!! - CD 各1500円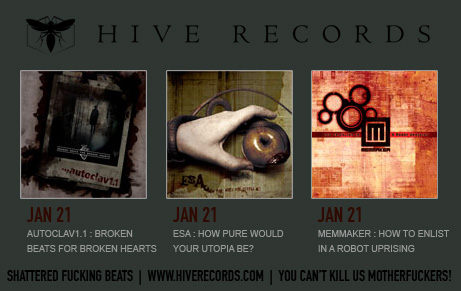 NY.USのリズミックノイズやインダストリアルのレーベル"Hive Records"


▶flyer design 皐月
▶more information
ARTiSM:

http://mixi.jp/view_event.pl?id=27488279&comm_id=1211816








[ Playlist ] DJ STATIK
Predominance - "If the last star burns out"
Thorofon - "Inkorporation
SS-18 - "People They're Around"
Zyankali - "Zyklon"
Imminent/Synapscape - "Sabre"
Sonar - "Wanting Them"
Sonic Violence Experience - "Overkill (Remix By Maschinenkrieger KR.52 vs.
Disraptor)"
--------------------------------------------------------
W.A.S.T.E. - "Irradiated Non Future (Rekahoe Mix)"
Greyhound - "Raumtransfer"
Manufactura - "You're Fucking Worthless (Full Contact mix)"
Contaminant - "Unter Strom"
Sebastian Komor - "Das Oontz"
Suicide Commando - "Cause Of Death: Suicide (X-Fusion remix)"
Alien Vampires - "Evil Generation"
Wynardtage meets Acylum - "Lords Of Darkness (Face 2 Face Mix)"
Disclosure - "Drawing A Line In The Sand"
Terrorfakt - "M15 (Vuxnut Remix)"
Urkom - "Den Haag Sewer City"
Disraptor - "Track Two" (from X-Rays)
Modulate - "Skullfuck (M4RC Mix)"
Amduscia - "Your Deep Shit"
(X)-RX - "Die Sexualkiste Der Holle"
Reaxion Guerrilla - "Sacrifice (Remixed by X-Fusion)"