御来場ありがとうございました!!
Thank you so much to everyone who came!!!! Thank you for so many presents!! MAYA would like to thank all the artist who performed and the staff who supported her.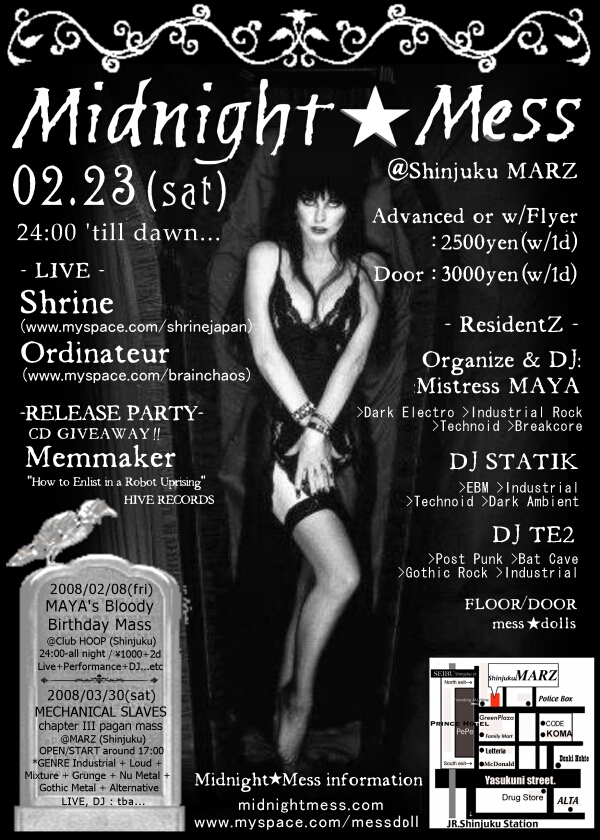 ▶flyer design 皐月




M e m m a k e rの■RELEASE PARTY■

は都合の為03.22(Sat)のMidnight★Messの延期となりました。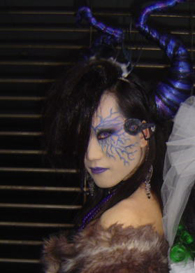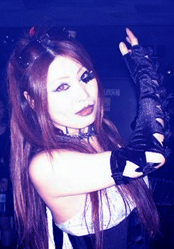 わが歌姫(?!)セリア君とオーガナイザー マヤのコンビ♪ 〜 Our DIVA(?!) SELIA and Organizer MAYA's new project♪
▶SELIA on YOU TUBE
[ mixi community]



【 LIVE 】
▶Two shows!! will appear for the first time at MMess!!- Midnight★Messに初登場の2組です!!

■BAND PROJECT■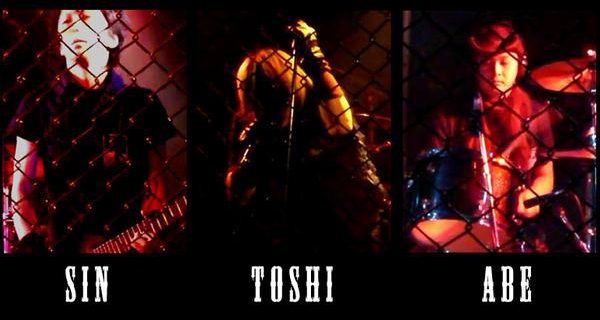 +SUPPORT GUITAR - MTR(CARRE) 
▶MYSPACE
▶TOUTUBE 2008.02.23
▶Watch LIVE MOVIE




* Industrial / harsh beat / rythmic noise / technoid


▶MYSPACE *インダストリアルハーシュビート、リズミックノイズプロジェクト
あの"Sequence or die"主宰の"Ordinateur"初登場!!
US最大Industrial club "DAS BUNKER"の最新オムニバスCD参加Artist!!
2007年はCANADAで開催されたfestival C.O.M.A.4に,
2006年はUSの最大Industrial club "DAS BUNKER"に出演!!
2005年はMMess presents, [OVERFUSED?] 出演!!

▶orgnizer of "Sequence or die",Ordinateur!!
performed at festival C.O.M.A.4 (CANADA) in 2007.
Industrial club "DAS BUNKER"(L.A./US) in 2006.
MMess presents, [OVERFUSED?] in 2005.
Ordinateur appears on compilation CD of Industrial club "DAS BUNKER"(US)

http://www.dasbunker.org


will be released soon!!







■VJ■ visual works fraw






■BOOTH■



【 FETISH/GOTHIC Shop 】


GRAVE DIGGER (Harajuku,Tokyo)
*Import clothing & Original Accesary - 輸入服、小物、オリジナルアクセサリー
A.K.I.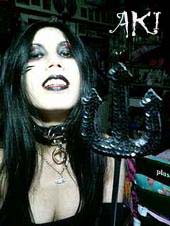 【 CD SHOP 】
HIVE RECORDS(NY.US) CD - all 1500yen!! - CD 各1500円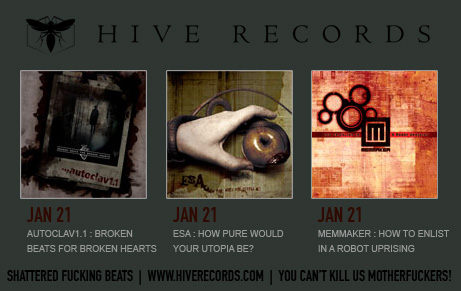 NY.USのリズミックノイズやインダストリアルのレーベル"Hive Records"の新譜etc,,,



- ResidentZ -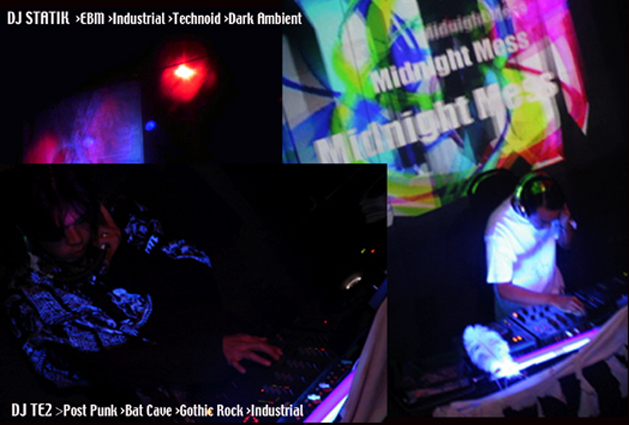 ◆DOOR/FLOOR◆ †mess★dolls†



皐月SATSUKI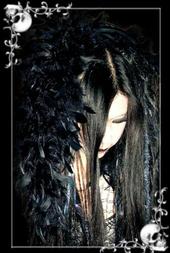 きよ葉KIYOHA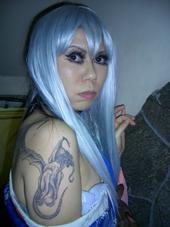 SAKI

kame

sabbat666

emery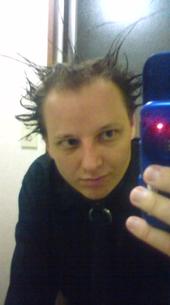 ◆Organize & DJ◆ Mistress MAYA >>Dark Electro >Industrial Rock >Technoid >Breakcore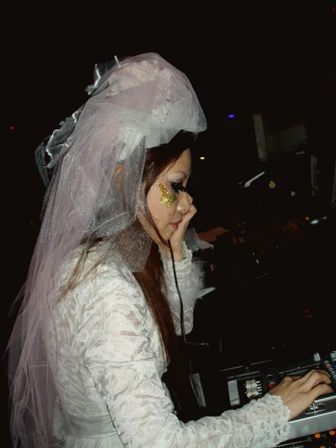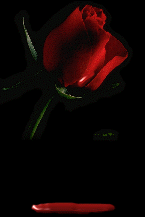 Just bring your body. your mind will follow,,,
*Photo by DJ SiSeN *衣裳協力 by

(Daikan-Yama,Tokyo) / GRAVE DIGGER(Harajuku,Tokyo)

_________________________

[ Playlist ] DJ STATIK -Industrial/EBM/Technoid
Megaptera - "Mass Murder"
Subliminal - "Komm"
Monokrom - Track 1 from "Mummies Of Noise"
Atrox - "Columbus on Speed"
The Peoples Republic Of Europe - "No Mans Land"
Oszillotom - "Elektron"
He Would Drown - "Dielectric"
+99 - "Lernen Am Modell"
Punch Inc. - "Take A Stand"
Config.sys - "Transmission 1938 (Short Version)" (remixed by Monolith)
--------------------------------------------------------
Alien Vampires - "Evil Generation"
Cryo - "My Wall (Club Edit)"
Retractor - "In Another Life"
Solitary Experiments feat. Life Like - "Collateral Damage"
Nurzery [Rhymes] - "My Babylon"
Greyhound - "Defender"
W.A.S.T.E. - "Eternal"
Painbastard - "Nyctophobia (Remixed by This Morn' Omina)"
Alter Der Ruine - "Coppin' It Sweet (Noisuf-X Mix)"
Schallfaktor - "Selbstmordgedanken"
Manufactura - "A Woman Scorned [A Woman Torn mix] (MNFCTR vs. Victo Ecret)"