御来場ありがとうございました - Thank you for attending Midnight★Mess †HALLOWEEN SPECIAL†!!
景品提供 by GRAVE DIGGER様/浮世五(Swiss)様/+CLEAR+様
ありがとうございました。

Saturday Oct.23rd †Nightmare before Halloween†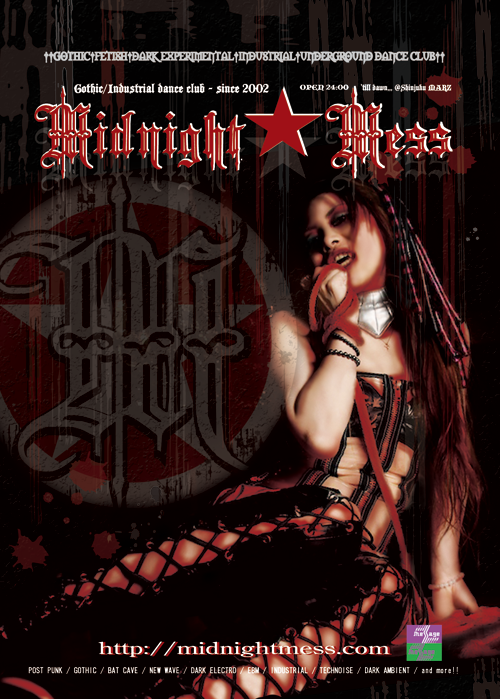 Halloween sweet will be giveaway to the first 13 guest!!
[COSTUME CONTEST] Top 3 will get Gothic/Fetish Prizes from GRAVE DIGGER/UKIYO5/+CLEAR+!!上位3名様にGothic/Fetishな景品進呈!!



MC: Mistress MAYA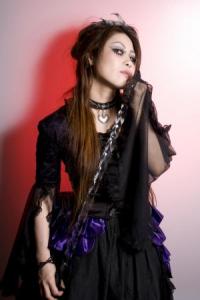 Photo by Kousuke
*セリアはお休みになります








M★M初出演!!
-日本インダストリアル界の重鎮"アイゼンロスト"のメンバー4名によるEBMユニット-

❚ SPECIAL LIVE ❚

C.H.C. system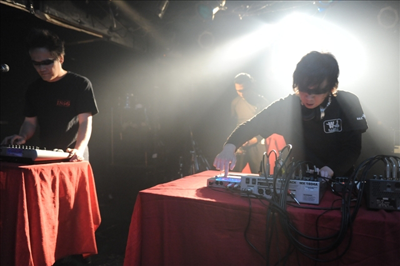 *EBM/Industrial/Electro

C.H.C. system planned music succeed to using electronics: electronica, dub, industrial, noise, and electro body music and more exciting music for Live performances, bullet, and for many other kind artists.In 2002, performed in a big show twice by collaborating with performers, film artists, and more.

In 1991.
C.H.C.system was formed based upon the band "TOUMEIYOUGA" did the latest original performances at that time, each place in Japan.
In 1995
While this pause, 3 of members joined metal percussion unit "DER EISENROST" it has taken charge of the cult movie "TETSUO The
Iron man" directed by Shinya TSUKAMOTO.

Members;
・JOE(bass: sampler:program) : He joined "PUGS" produced by Hoppy KAMIYAMA-God mountain label. Mr. Hoppy treats pop music & noize, rare type in Japan. PUGS debut in 1997, U.S tour [SXSW'96] [Lollapalooza] with John Spencer, DEVO, etc.
・KAWAHARA(S.E.: sampler:program) : He is a chief assistant director, associate producer for Shinya Tsukamoto,the world famouse director of "TETSUO THE IRON MAN" and many other cult
movies.
・YMOT(dub:program): His regular work is a management of various artists. He produced many kind of band ,CDs, and lots of live event.
・SEKI(Voice: program: synth) : He is a president of video company. He presents various softs, Indies cult movies to STAR WARS !
Songs all composed by him.

C.H.C.system has friends of many kinds of artist. Make with big heavy electro festival in Japan.and demo tracks were recorded by desk top pc.

▶Official web-site
▶MySpace
▶YouTube


http://www.youtube.com/watch?v=Oon8IwAYycA




http://www.youtube.com/watch?v=ScdYtilXGXE











❚ Extreme Noise Performance ❚
Crunk-step / Death-Hop / Goth'n'B ... Extreme noise for pole dancers.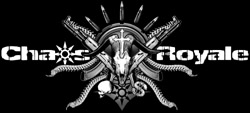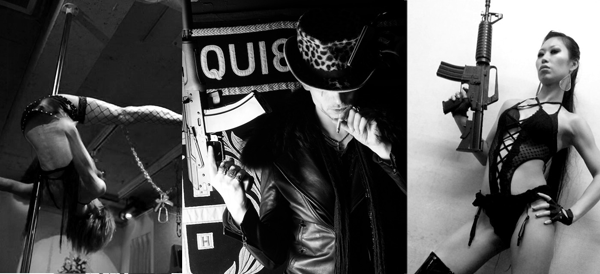 BIO ] CHAOS ROYALE in English/日本語プロフィール ▶MYSPACE
ALK - Pole Dance / Luke Chaos - Music / ESKO - Pole Dance
feat. Guest Vo. : R821(機械DOTEちん/MECA DOTECHIN) on special track
▶MECA DOTECHIN) on MYSPACE








❙ FETISH FERFORMANCE❙
ROPE SUSPENSION by Mistress MAYA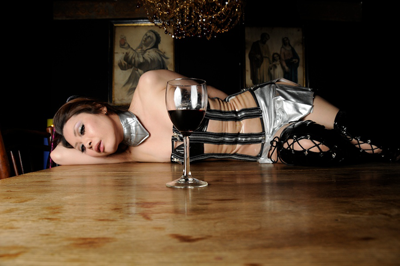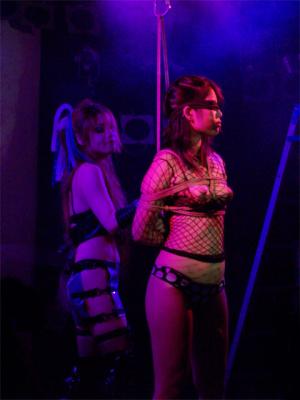 [18禁] 妖艶な魔女MISTRESS MAYAによる公開調教的パフォーマンス
妖しくハード♥にロリータや美少年を責め、縛りやらぽろりやら、、エロく激しい世界を展開☆
[R18] Japanese rope bondage show by Vampire Mistress MAYA. She loves to torture lolita girls & innocent boys.
So she comes out to hunt new victim for her sweet dream every night...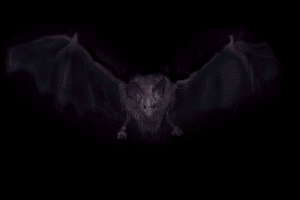 - ResidentZ -


*DJ.TE2は都合の為、お休みになりました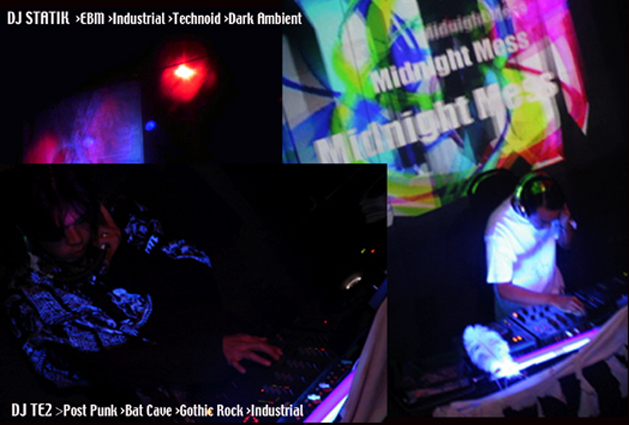 [PLAYLIST]DJ.STATIK
Yen Pox - "Hollow Earth"
Predominance - "Under The Blackened Sun"
Rasthof Dachau - "The Sleeping Rose"
Nin Kuji - "Minus Und Minus Ergibt Plus (Session By Mrs Kuji)"
Sonar - "Painkiller"
Greyhound - "Raumtransfer"
Scrap.edx - "Where Are You Hiding?"
Chainreactor - "Dystopia"
Syncrotek - "Epidemie"
Shiv-R - "Parasite"
Distatix - "Medication"
Beati Mortui - "Prey (remix by Die Braut)"
Psyborg Corp. - "World Genocide Blast"
--------------------------------------------------------
Hocico - "Where Words Fail, Hate Speaks"
Extinction Front - "Shut The Fuck Up"
SAM - "Halluzinogen (Shiv-R Remix)"
Alien Vampires - "Evil Generation"
Contaminant - "Blue Eye Distortion"
Manufactura - "Rape Upon Rape Upon Rape"
--------------------------------------------------------
HHH - "Knallschallmaschine"
pr0metheus buRning - "meRcury rising"
Noisuf-X - "Axion"
Epinephrin - "Energie"
Combichrist - "Slave To Machine"
Reaxion Guerrilla - "Psycho Destruxion"
Detroit Diesel - "Serenade (C-Lekktor Remix)"
X-RX - "The Update"
Reaper - "Dirty Cash"


【 Organize & DJ 】Mistress MAYA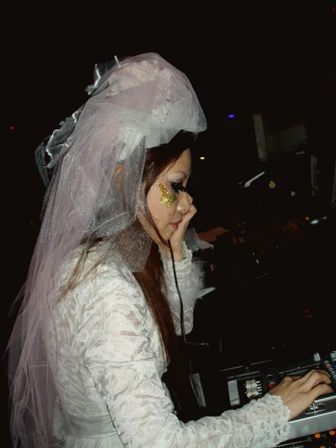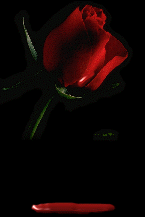 Just bring your body. your mind will follow,,,
▶DARK ELECTRO / TECHNOID / INDUSTRIAL ROCK / BREAKCORE / and more,,,
*Photo by DJ SiSeN *衣裳協力 by

(DAIKAN-YAMA,TOKYO)



◆DOOR/FLOOR◆ †mess★dolls†
     ...The night of the damned children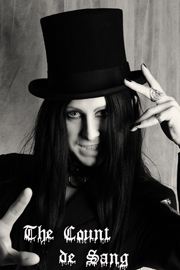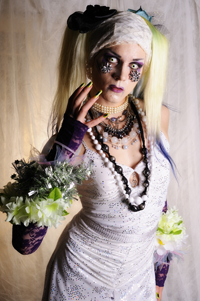 Count/YUKIRO Photo by Kousuke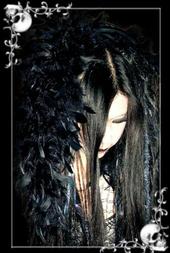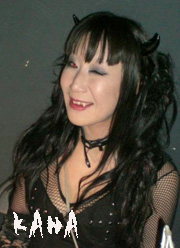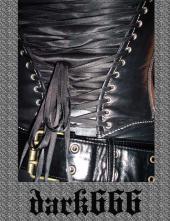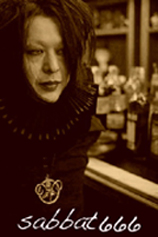 dark666 / sabbat666


and more,,,

*バイリンガルの他、多国語対応の個性豊かな異端者達がお迎え致します


✚ BOOTH ✚

❙ FETISH/GOTHIC Shop ❙ ❥Mistress MAYA御用達ショップ




*Import & Original PUNK,GOTHIC,FETISH,LOLITA clothing,Accesary,CD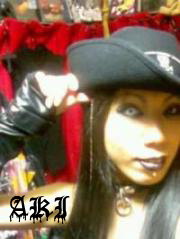 ▶BLOG




† †† † †† †† † † Midnight★Mess original goods †† † †† † †† † †

 Design by HRK:S

ロゴ入りライター all 300yen








▶SUPPORTED by 

  ▶SPECIAL THANKS to

EIJI MATSUDA(message)



                                                  [ RETURN TO TOP ]