ご来場ありがとうございました/THANK YOU SO MUCH FOR ATTENDING!!


-お忙しい中ご来場頂いた関係者の皆様、ありがとうございました-

急遽、お祝いに駆けつけ&VJプレイまでお疲れ様でした!!
VJ KOMURO(VISUAL WORKS FRAW) / VJ光臨CALLING

MADAME EDWARDA / DER EISENROST / ROSE NOIRE / 13TH MOON / Ray Trak / ORDINATEUR / 101A / CHC SYSTEM / djoto / UNWAS / I AM STILL IN THE HAZE
DJ NABE(PARANOIA NIGHT) / DJ FRANCOIS(Alternative Current)

FOXPILL CULT / 王様と下僕 / 殻 / 東京酒吐座 TOKYO SHOEGAZER / DESPAIR / PSYDOLL / DJ A04

+CLEAR+ / HRK:S / JAPAN DARK RADIO /

†SHOP様
GRAVE DIGGER / ABLLETAGE / 代官山GOLDFISH / 原宿SEX POT

†お店様
先斗町PONTO CHO / BAR9259 / SHINJUKU URGA / 御飯処町蔵(吉祥寺) / 歌舞伎町BAR JAM / CLUB ANAN

†ORGANIZATION
LOU&LISA(TKS/JAPAN FETISH BALL)
ADRIEN(TOKYO DECADANCE/DECADANCE BAR)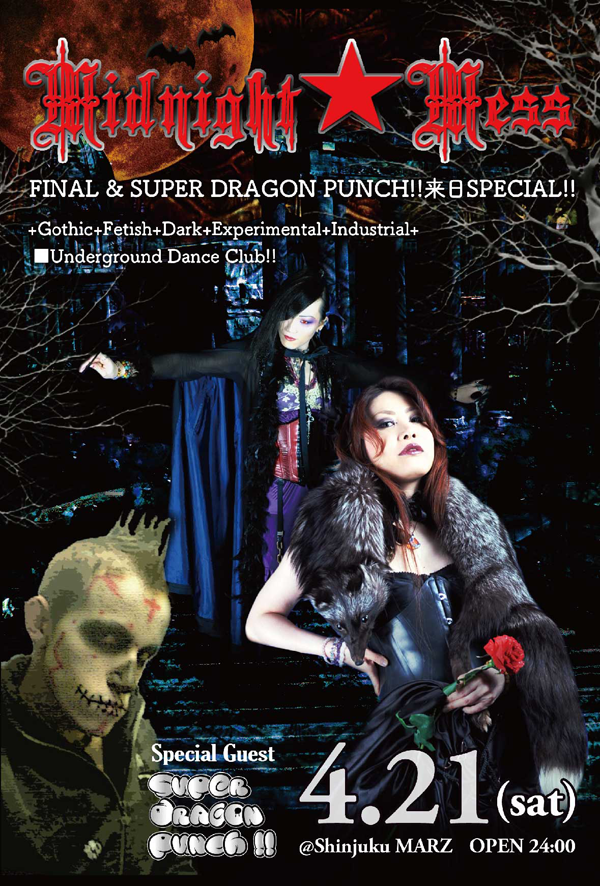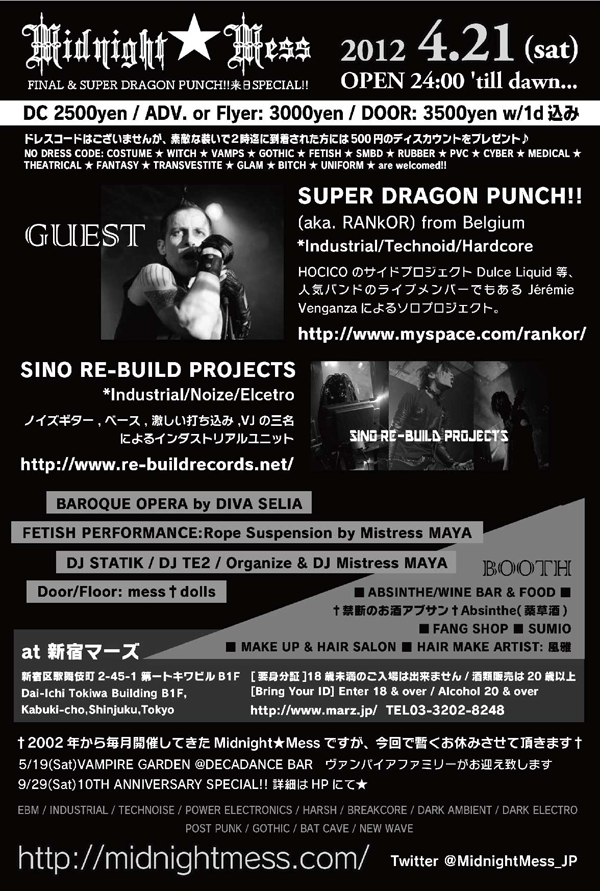 TEL 03-3202-8248
FLYER DESIGN by Erikö

†チケット御予約(日本語)


http://form1.fc2.com/form/?id=360539


ONLINE BOOKING - ENGLISH


http://form1.fc2.com/form/?id=360499


*Please fill out the form and send by 24:00 of
April 20th. and tell your booking name and pay advanced ticket price to enter.

Midnight★Mess started in 2002 and going to take some break after this April. Mistress MAYA will be back in Japan for the 10th Anniversary Party with special guest!! It's held on the 29th of September and start early around 6PM(TBA) and go on 'till 5AM. details will be announced soon...

2002年より毎月開催し、これまでDas Ich, Covenant, cEvin Key(Skinny Puppy), Iszoloscope, Mimetic, Spanking Machine, Bella Lune, Paul Mercer等数多くのアーティストの初来日ライブを手掛けて来たMidnight★Messですが、今回で暫くお休みさせて頂きます。
来日アーティストを迎えての10周年スぺシャルを9/29(夕刻から朝迄の開催)に企画中です。
今回はベルギーよりHOCICOのサイドプロジェクトDulce Liquid等、人気インダストリアル/ダークエレクトロ系バンドのライブメンバーでもあるJérémie Venganzaによるソロプロジェクト「SUPER DRAGON PUNCH!!」(RANkORから改名)が来日。主宰DJ Mistress MAYAのお気に入りアーティストでもあり、頻繁にDJやショー中にフューチャー。そして久々のSINO RE-BUILD PROJECTSとMidnight★Mess初登場のDELHEZIのライブ!!

お楽しみに♪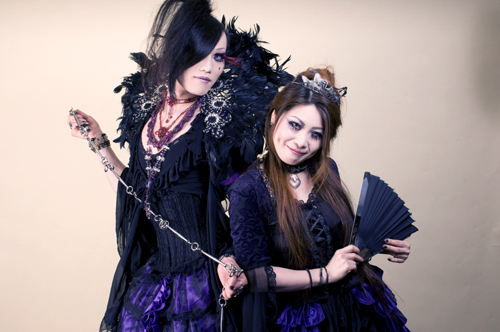 Photo by Kousuke









❙ LIVE ❙



(a.k.a. RANkOR) from Belgium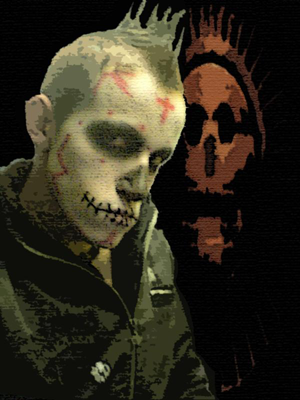 *Industrial/Technoid/Hardcore
HOCICOのサイドプロジェクトDulce Liquid等、人気バンドのライブメンバーでもあるJérémie Venganzaによるソロプロジェクト。

Super Dragon Punch!! started as an industrial 1 person project called RANkOR back in 2005. After working on demo songs and playing a few concerts, Jérémie Venganza put the project on hold for years and continued playing gigs as a live support for a couple of electro/industrial bands. In 2011 JV decided to ressurect his project using new influences, sounds and to give it a better-fitting new name. SDP's debut cd is currently being produced by Racso Agroyam (Hocico+DulceLiquido) and will hopefully be released before the end of the world. .








❙ LIVE ❙ *INDUSTRIAL/DARK ELECTRO/NOISE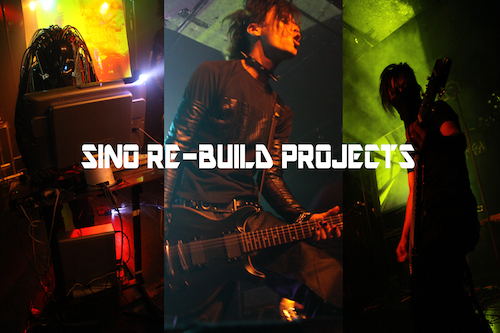 HAL - VJ / SINO - Prog. & Noize Guitar / HIDE - Bass

2000年SINOのソロプロジェクトSINO RE-BUILD PROJECTSとして始動。
そのサウンドは重厚で破壊的なインダストリアルサウンドにヘビーノイジーな
ディストーションギターが絡む。アメリカンレーベルHYPERVOXXのV.A.CD
やINDUSTRIALNATION Magazine V.A.CDに参加。
またアメリカ、イタリア、オーストラリアの海外ミュージシャンからREMIX
依頼を受けるなど、海外でも高く評価されている。
ライブではVJ-HALの映像表現とHIDE(Bass)のサウンドが加わり
特異なパフォーマンスを展開する。
SINO RE-BUILD PROJECTS was bone as a solo project by SINO in 2000.
Noisy distortion guitar gets on heavy and destructive programming sound.
SINO took part in the U.S. label Hypervoxx Recordings' V.A.CD and IndustrialnatioN Magazine' V.A.CD.
SINO has remixed for artists in U.S.,Italy and Australia and was given highly evaluation.
SINO plays noize guitar and VJ-HAL and HIDE(Bass) perform as live members.
SINO RE-BUILD PROJECTS sounds is powerful industrial and their stage performance is unique and amazing.
▶MYSPACE ▶YOUTUBE








- Midnight★Mess初出演 - 期待の新人!!



DELHEZI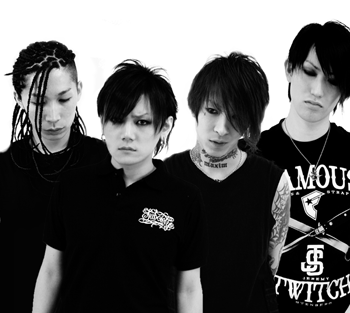 *Loud / Metal Core / Screamo / EBM / Alternative

DELHEZI(デルヘッジ)
2011年5月よりKを中心に活動を開始。
DELHEZI - デルヘッジとは古代魚の名称。
現行しているサウンドの根源である「ROCK」を基盤に、発展してきた音楽。
ルーツに対する敬意、現代の流れの中でサウンドを作り出していくことを
姿を変えずに環境に適合し生きてきた古代魚の姿と
重ねあわせDELHEZI という名称になった。
楽曲としてはSCREAMOやMETAL CORE、LOUD ROCKを基盤に
K のバックボーンであるELECTRO、INDUSTRIALから受けたエッセンスを
上手く調和させたサウンドを制作。
絶対的な個性としてコアなサウンドを突き詰めながらもサビを大事にする。
Member:
Vo. & Prog. - K / Bass - TATSUYA / Gr. - Kenken / Dr. - 亞星

DELHEZI Official Web-Site
DELHEZI on MySpace YouTube




†BAROQUE OPERA by DIVA SELIA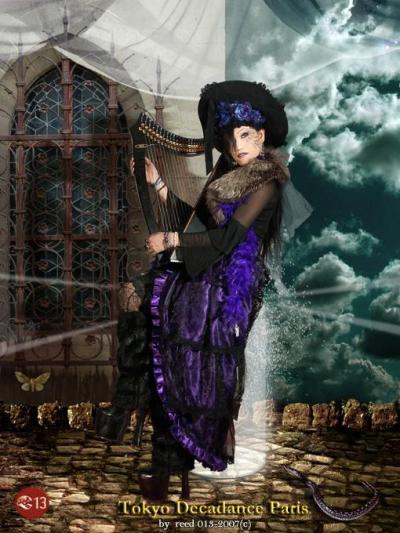 SELIA on MySpace



†FETISH PERFORMANCE†
Rope Suspension by Mistress MAYA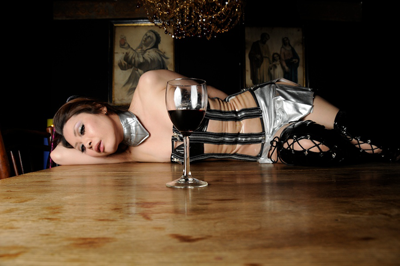 [18禁] 妖艶な魔女MISTRESS MAYAによる公開調教的パフォーマンス
妖しくハード♥にロリータや美少年を責め、縛りやらぽろりやら、、エロく激しい世界を展開☆
2010年、世界最大規模のゴシックフェスティバル"Wave-Gotik-Treffen 2010"(独)のFetish Partyに
日本人のフェティッシュ・パフォーマーとしては初の出演。初出演にしてメインアクトを務め、高い評価を得る。
[R18] Japanese rope bondage show by Vampire Mistress MAYA. She loves to torture lolita girls & innocent boys.
so she comes out to hunt new victim for her sweet dream every night...
Mistress MAYA performed Japanese bondage show as main act at Fetish Party"OBSESSION BIZARR" of Wave-Gotik-Treffen 2010 in Leipzig,Germany.







- ResidentZ -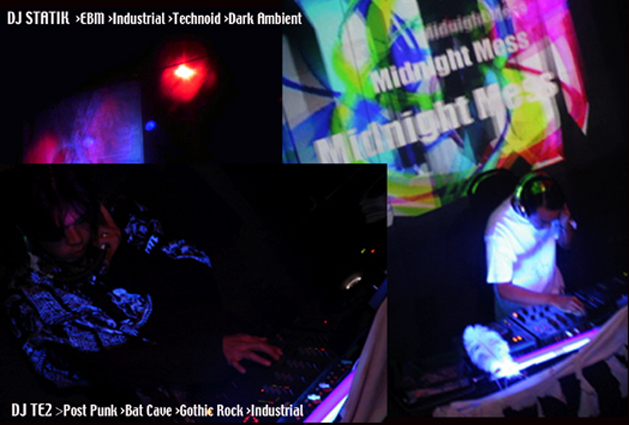 DJ STATIK
[RHYTHMIC NOIZE + TECHNOISE + HARSH + AGGROTECH + HELLECTRO + EBM + BREAKCORE + POWER ELECTRONICS + POWER NOIZE + +INDUSTRIAL + DARK ELECTRO + DARK AMBIENT]
Midnight★Mess,[OVERFUSED?]のレジデントDJ。US Industrial clubのパイオニアであり伝説的存在"Das Bunker"においてDJ.Kedamonoとして活動後来日。
国内でテクノイズを広めたパイオニアでもあり、EBM/INDUSTRIAL/POWER NOIZE/HARSH/DARK ELECTRO/DARK AMBIENT等をダークに操り、アグレッシブかつダンサブルチューンでフロアを沸かす。
2010年には主宰のDJ Mistress MAYAと共にドイツの世界最大規模ノイズインダストリアルフェスティバルMaschinenfestと、世界NO.1インダストリアルクラブCLUB MATRIXのEODに日本人初のゲスト出演を果たす。

[PLAYLIST]
Predominance - "Under The Blackened Sun"
Control - "The Resistance"
Empusae - "Dissection Of Purity"
Sandblasting - "Oeuss Rmx"
Organic Cage - "Endgegner"
--------------------------------------------------------
Shiv-R - "A Ω"
Alien Vampires - "Harsh & Rotten"
--------------------------------------------------------
Hocico - "Escape The Spell"
Grendel - "Timewave Zero"
Centhron - "Roter Stern"
Manufactura - "Killing You [Unbound Mix]"
--------------------------------------------------------
Morbid Angel - "Radikult (Remix by Evil Activities)"
pr0metheus buRning - "meRcury rising"
ESA - "Black Trip"
C-Lekktor - "Welcome To My World"
Soman - "Noise Anthem"
X-Tropeaos - "Olivator"
SAM - "Halluzinogen (Shiv-R Remix)"
Nachtmahr - "Verraeter An Gott (X-RX Remix)"


【 Organize & DJ 】Mistress MAYA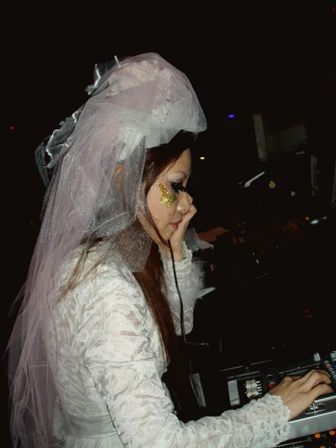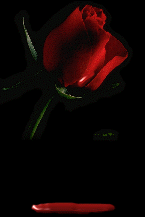 Just bring your body. your mind will follow,,,
▶DARK ELECTRO / EBM / TECHNOID / INDUSTRIAL / BREAKCORE / and more,,,
*Photo by DJ SiSeN *衣裳協力 by

(DAIKAN-YAMA,TOKYO)

Midnight★Mess/[OVERFUSED?]/Mechanical Slaves主宰&レジデントDJ。
Gothic DJとしては都内にてTim Burton監督プライベートパーティーにてDJ。
インダストリアルDJとしては2010年にドイツの世界最大規模ノイズ系インダストリアルフェスティバルMaschinenfestと、
世界NO.1インダストリアルクラブCLUB MATRIXのEODに日本人初のゲスト出演を果たす。
同じくドイツではWave-Gotik-Treffen(Leipzig)、Berlin等幅広く活動している。
キーワードは「激しく哀しくダーク」、そして妖しくフロアを操る。


◆DOOR/FLOOR◆ †mess★dolls†
     ...The night of the damned children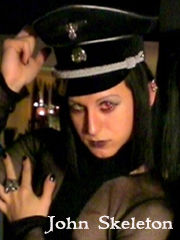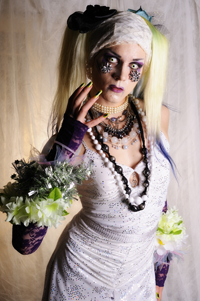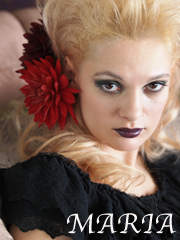 YUKIRO Photo by Kousuke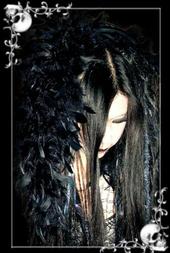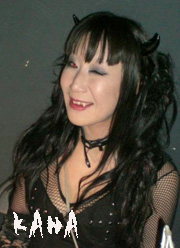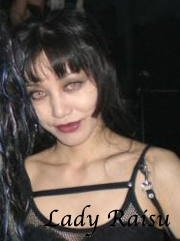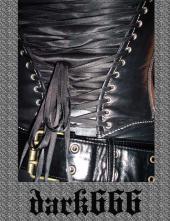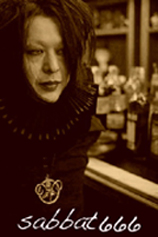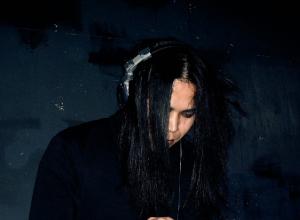 and more,,,
*バイリンガルの他、多国語対応の個性豊かな異端者達がお迎え致します


******************************************************************************************************************************


✚ BOOTH ✚




ABSINTHE & WINE BAR


ABSINTHE†禁断のお酒アブサン
RED WINE from 800yen
ABSINTHE






❙ FANG SHOP ❙ 歯科技工士によるレプリカ牙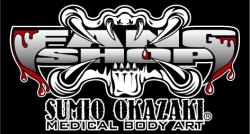 -SUMIO OKAZAKI - ▶WEB-SITE        
歯科技工士 : アナプラストロジスト(メディカルアーティスト)
通常牙 5000円(左右) / 20分程度
Movable fang: both for 5000yen / only taking about 20 min.







-HAIR SET &MAKE UP SALON BOOTH-
by HAIR MAKE UP ARTIST: FUUGA/ヘアメイクアーティスト 風雅

★HAIR SET
LONG 1000yen / SHORT 500yen
※ウィッグのセットも可能
★MAKE UP
フルメイクFULL 1000yen / ポイントメイクONE POINT 500yen
※白塗りからナチュラルなゴシックメイク、ドラァグメイクや血糊を使ったモンスターメイク等








▶SUPPORTED by 

  ▶SPECIAL THANKS to

EIJI MATSUDA/ASAMI IKEDA(message)


Erikö/Alexis/ADRIEN(TOKYO DECADANCE/DECADANCE BAR)
   
                                               [ RETURN TO TOP ]