御来場ありがとうございました- THANK YOU SO MUCH FOR ATTENDING


Mistress MAYAがティーンネイジャーに戻った?!

Mistress MAYAがDJとして出演するNew Waveを中心に
80年代の音楽で踊れるパーティーがデカバーに登場♪
Photo by Sarah


   "I'm a teenager again?!"
Mistress MAYA is appearing in 80's fashion and spinning pop and dark 80's tunes♪ Come and party with us!!
[FACEBOOK PAGE]


http://www.facebook.com/events/259209027522101/



A new party this saturday at Decadance Bar presented by Naohiro the singer of †13th MOON†.
You like the 80's, so it's time to come and have fun with us in the center of the New Wave!!

BRING YOUR BODY. YOUR MIND WILL FOLLOW...
"I follow where my mind goes..."



-DJs-
◆nAo12xu (†13th Moon† / Tokyo Decay)


http://x13thmoonx-drjp.blogspot.jp/



◆Zinny Aerodinamica (Madame Edwarda / Club Walpurgis)


http://madameedwarda.com/




http://www.clubwalpurgis.com/



◆Mistress MAYA (Midnight★Mess / Vampire Garden)


http://midnightmess.com/



◆Sadie Pink Galaxy (SPEECIES / XA-VAT / TEKNOPOLICE)


http://blog.jubileerocket.com/




http://www.speecies.com/SPEECIES/Welcome.html




http://www.teknopolice.com/



◆Karmagram (SODOM / BABYLON)


http://sodom-tokyo.tumblr.com/



◆Sho (Plasticzooms / Venus Eccentric)


http://plasticzooms.net/




+++++++++++++++++++++++++++++++++++++++++++++++++++++++++




DJ †nAo12xu†(Vo. of †13th MOOn† / Tokyo Decay)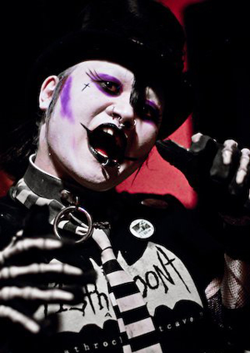 *Post Punk / Deathrock / Goth / Batcave / Dark Wave / Cold Wave / Minimal Wave / Synth Punk / Electro Punk /
†13th MOON† on MySpace


http://darkentries-nao12xu.blogspot.jp/




************************************************************************************************************************





DJ Mistress MAYA(Midnight★Mess / Vampire Garden)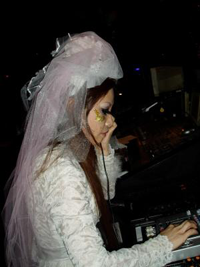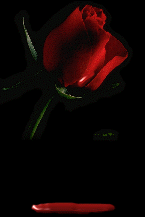 Just bring your body. your mind will follow,,,
( Organizer & DJ of Midnight★Mess / [OVERFUSED?] / Mechanical Slaves)

[SETLIST]
Haircut 100 - "Favourite Shirts"
New Order - "Bizarre Love Triangle"
Pet Shop Boys - "Where the Streets Have No Name (I Can't Take My Eyes Off You)"
Bananarama - "Venus (Marc Almond's Hi Nrg Remix) "
Depeche Mode - "Master and Servant"
Duran Duran - "Girs on Film"
Gary Numan - "Cars"
______________________________________

Specimen - "Kiss Kiss Bang Bang 7""
Siouxsie & the Banshees - "Monitor"
Depeche Mode - "Personal Jesus"
Samantha Fox - "Touch Me (I Want Your Body)"
Michael Jackson - "Billy Jean"
Soft Cell - "Tainted Love"
Falco - "Rock Me Amadeus"
Sex Gang Children - "Dieche (Extended Mix)"
The Psychedelic Furs - "Pretty in Pink"
and more...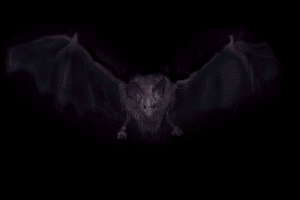 ************************************************************************************************************************

- co-funder of Midnight★Mess and resident DJ 'till 2005 -

DJ ZINNY AERODINAMICA(club Walpurgis)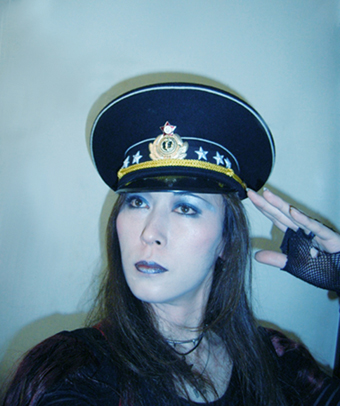 (a.k.a.ZIN-Francois Angelique: Vocalist of ZEUS MACHINA,ROMEO MIRROR,and Legendary Positive Punk Band MADAME EDWARDA)
Playing: Gothic/Batcave/Deathrock/DarkWave/and more,,,

- ジニィ・エアロディナミカ -
Zinny Aerodinamica はDJネーム。
古くからのアーティスト名はZin-Francois Angelique。
1983年より日本初のGothic Punk Club ''CLUB WALPURGIS(クラブ・ワルプルギス)''主宰。
2002年にはMidnight★Mess立ち上げに参加。

MADAME EDWARDAやROMEO MIRROR(ZEUS MACHINAは活動停止中)の
ボーカリストとしても活動中。
性を超越した越境者だけが棲む魔界の住人のひとり。







-Sound Menu-
Overground & Underground 80's Music taste like...
80's Pops, New Wave Pop, Synth Pop, Electro Pop, New Romantic, Neo Psychedelic, Gothic, Dark Wave, Cold Wave, No Wave, Body Music, Industrial, and more!!

-Movies-
Pretty in Pink, The Goonies, Gremlins, Beatle Juice, E.T., Tron,
Mad Max 2, The Lost Boys, Return of The Living Dead, Fright Night Popples, Jem...etc

-Bartender-
◆Selia (Midnight★Mess / Tokyo Decadance)


http://ameblo.jp/diva-selia/











-VENUE-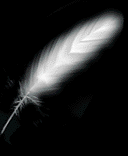 DECADANCE BAR(Inside of Christon Cafe 9F)
〒160-0022 東京都新宿区新宿5-17-13 オリエンタルウェーブ9F
Phone: 03-5287-2426 *入り口は8Fのキリストンカフェ
レストランに入って左手奥にある階段で9階にあがって下さい
Shinjuku5-17-13 Oriental Wave 8F, Shinjuku, Tokyo
Decadance Bar is located on the 9th floor.
Please take stairway inside of the restaurant.

CHRISTON CAFE TOKYO





-DECADANCE BAR-

■MIXI COMMUNITY


http://mixi.jp/view_community.pl?id=5067973


■BLOG


http://ameblo.jp/decadancebar/


■Twitter


http://twitter.com/DecadanceBar





▶SUPPORTED by ADRIEN(TOKYO DECADANCE/DECADANCE BAR)


Back to