2013.11.30
11/30†VAMPIRE GARDEN & SEX POT NIGHT
<

◀ SINCE 2002 ▶>


Thank you so much for attending VAMPIRE GARDEN!! 御来場どうもありがとうございました★



GOTHIC HORROR / BAROQUE OPERA / SM SHOW / VAMPIRE DINNER



Vampire and Horror themed party with Lounge time and club time at DecaBar presented by Mistress MAYA(Midnight★Mess).
ラウンジタイムとクラブタイムから構成されるヴァンパイアやホラーをテーマにしたデカバーの人気パーティー
今回は23:45からキリストンカフェで開催されるSEX POT NIGHTと行き来自由の合同開催!*入場料変更★ご確認下さいませ
Now we have new entrance charge! You can go to both events.
10/30(Sat) SEX POT NIGHT @Christon Cafe


http://www.facebook.com/events/548835948529668/


and welcoming Blog Queen LA CARMINA as event reporter♥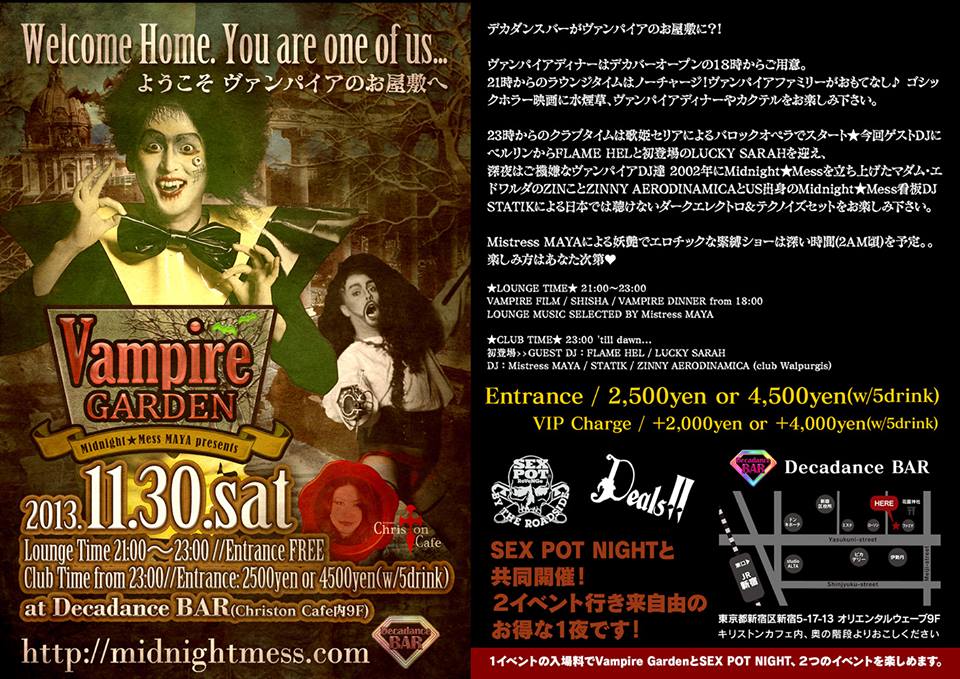 PORCO / Adrien Design by Erikö
▶FACEBOOK 

http://www.facebook.com/events/627460507292279/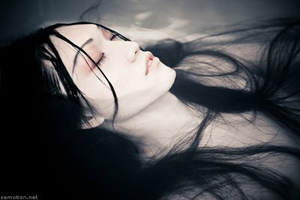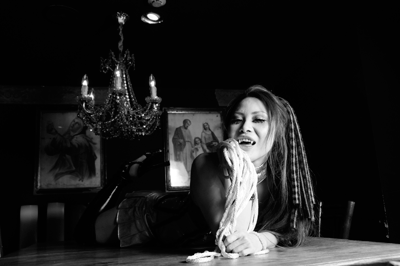 ◆CHARGE 前売りなし *No Pre-Sale
一律当日券 ¥2500 ドリンクなし / お得なドリンクチケット五枚付き当日券 ¥4500
DOOR ¥2500 or ¥4500 w/5d
DecaBAR VIP MEMBER ¥2000 or ¥4000 w/5d *Show your VIP Card★VIPカードをご提示下さい
*NO VIP LOUNGE★VIPラウンジはありません

HOSTED BY Mistress MAYA, DIVA SELIA, ADRIEN
BARTENDERS IN VAMPIRE MANSION:PORCO /
Floor/Door: VAMPIRE FAMILY
Lolita Vampire: KÜTA
Photographer: Flame Hel / Hellfire Hasshin
Event Reporter:La Carmina

http://lacarmina.com/




★LOUNGE TIME★ 21:00〜23:00 *FREE ENTRANCE


VAMPIRE FILM / LOUNGE MUSIC SELECTED BY Mistress MAYA
VAMPIRE DINNER 'till 22:30

★CLUB TIME★ 23:00 'till dawn...
GUEST DJ: FLAME HEL from Berlin / LUCKY SARAH
Vampire DJ: Mistress MAYA / STATIK / ZINNY AERODINAMICA

+PERFORMANCES+
Baroque Opera by DIVA SELIA *around 23;00
FETISH/ROPE BONDAGE SHOW by Mistress MAYA & HER LOLITA♥ *around 2AM

DecadanceBAR has turned into VAMPIRE MANSION??
Enjoy Our Vampire Dinner and Flavored Shisha from 6PM. Vampire Movies and Vampire BGM during Lounge Time *NO CHARGE
Tables and some chairs will be removed after 23:00 and enjoy club time with GUEST DJ FLAME HEL from Berlin and Lucky Sarah and Vampire DJs 'till dawn...
Baroque Opera by DIVA SELIA and Erotic Lesbian Rope Bondage Show after the dark... so let us share some secret together♥

デカダンスバーがヴァンパイアのお屋敷に?!
イヴニングタイムはノーチャージ!ゴシックホラー映画鑑賞に水煙草、ヴァンパイアディナーやカクテルを
23時からのクラブタイムは歌姫セリアによるバロックオペラでスタート★今回初登場のFLAME HELとLUCKY SARAHをゲストDJに迎え、
ご機嫌なヴァンパイアDJ達 2002年にMistress MAYAとMidnight★Messを立ち上げた妖艶なZINNY AERODINAMICAと
米国インダストリアルクラブDAS BUNKER出身、Midnight★Mess看板DJのSTATIKによる日本では聴けないダークエレクトロ&テクノイズセットをお楽しみ下さい。
Mistress MAYAによる妖艶でエロチックなSMショーをお楽しみ下さい。ヴァンパイアディナーは18時からご用意させて頂きます。
楽しみ方はあなた次第♥

思い思いの装いで御来場下さいませ。

デカバー営業は18時からで23時からチャージがかかります。
オペラ後にテーブルを撤去し、クラブスタイルになります。

【受付について】キリストンカフェでは23:45からSEX POT NIGHT開催。受付も合同になりますので、下のEV前の誘導スタッフの指示に従って下さい。
受付にて2イベント共通入場料をお支払い下さいませ。VAMPIRE GARDENは9Fのデカダンスバーで21:00から開催。
ヴァンパイアファミリーがお待ちしております❤︎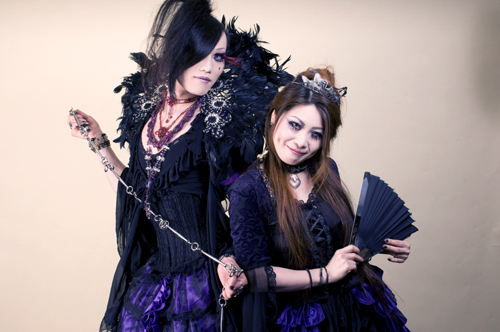 BAROQUE OPERA by DIVA SELIA *23:30頃を予定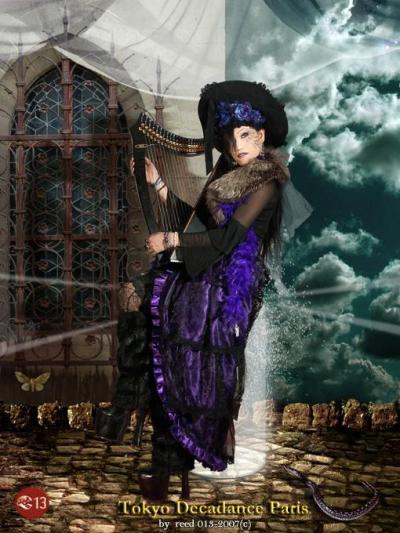 歌姫セリアによるバロックオペラ。国内では演奏される事のなかった曲を自ら聴き、書き下ろして歌う唯一無二なオペラ歌手。
妖艶な雰囲気と、独特な空気の中艶のある美声が響き渡る。
▶SELIA on MySpace



FETISH PERFORMANCE
ROPE BONDAGE by Mistress MAYA & HER LOLITA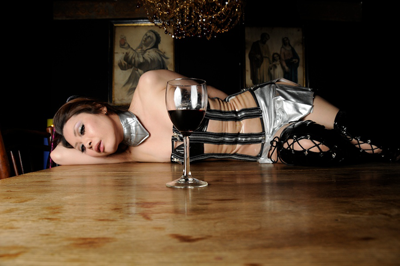 [18禁] 妖艶な魔女MISTRESS MAYAによる公開調教的パフォーマンス
妖しくハード♥にロリータや美少年を責め、縛りやらぽろりやら、、エロく激しい世界を展開。
2010年、世界最大規模のゴシックフェスティバル「Wave-Gotik-Treffen 2010」(独)のフェティッシュ・パーティーに
日本人のフェティッシュ・パフォーマーとしては初の出演。初出演にしてメインアクトを務め、高い評価を得る。
[R18] Japanese rope bondage show by Vampire Mistress MAYA. She loves to torture Lolita girls & Innocent boys.
so she comes out to hunt new victim for her sweet dream every night...
Mistress MAYA performed Japanese bondage show as main act at Fetish Party "OBSESSION BIZARR" of Wave-Gotik-Treffen 2010 in Leipzig, Germany.





GUEST DJ FLAME HEL from Berlin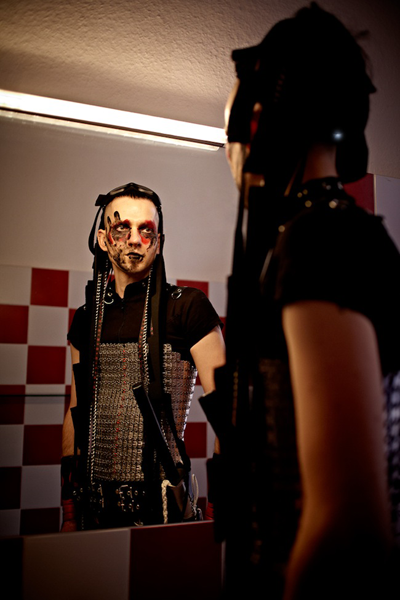 In Australia he was known as one of Melbourne's most notorious Goth/Industrial DJs,
in Latvia he was acrimoniously dubbed The Industrial Messiah,
in Berlin they called him the dreihundert zentimeter mechanischen mann,
and in London he was said to be a pretentious cunt.

In his ongoing industrial pilgrimage, Flame has traveled to the far
reaches of the globe in search of alternative clubs and festivals of
all sizes. During his journeys Flame has been a guest DJ at clubs
including Club Antichrist in London, Black Planet in Manchester,
Cabaret Nocturne in Melbourne, and BooBoo Kitty Fux in Riga.
Flame is also the founder of Club Hel and has run his own events
in Brisbane, Melbourne, London and Riga.

Flame plays the music your girlfriend wants to dance to, a mix
of Industrial Dance, EBM, Dark Trance, Drum & Base, Glitch, Agrotech,
Terror EBM, Industrial Metal, and the maybe the occasional ABBA
sample when he's feeling particularly sadistic.





GUEST DJ LUCKY SARAH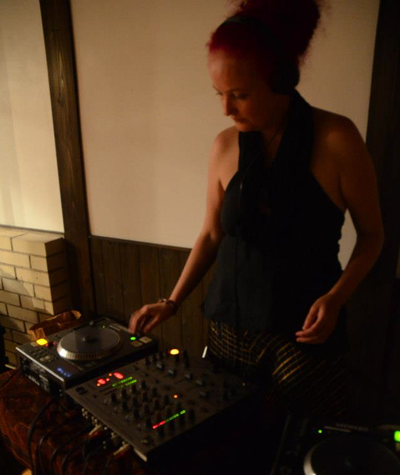 5歳ではクリスマス演劇で天使を演じる静かな静かな女の子。25歳では人生の道の探求の為に参加した
野外サイトランスパーティで落雷にあう。そしてすべてが驚くほど明らかに。
Lucky Sarahの音は心から湧き出、その音は人生の喜びを表現する。彼女の最近のお気に入りアーティストは
Minilogue, Stingray, Function, Voices From The Lake

at 5, DJ Lucky Sarah was a quiet child who often played an Angel in the
Christmas pageant. At 25, pondering what road to take in life, she went to
an outdoor psytrance party where she was struck by lightning. It all became
magnificently clear. Lucky Sarah's music comes from the heart and is about
the joy of life. Her recent favs include Minilogue, Stingray, Function and
Voices From The Lake


http://soundcloud.com/luckysarah/20120422-7th-sakurasaku-after







DJ ZINNY AERODINAMICA (club Walpurgis)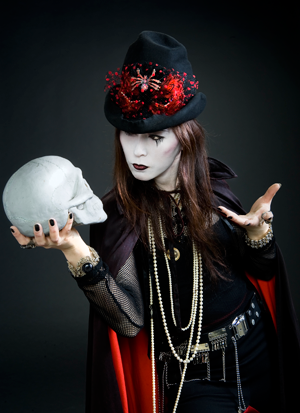 (a.k.a. ZIN-Francois Angelique: The Singer of Legendary Positive Punk Band MADAME EDWARDA, ZEUS MACHINA)
*co-founder of Midnight★Mess and Resident DJ 'till 2005
Playing: Gothic / Batcave / Deathrock / Horror Wave / Glam / EBM / and more...

- ジニィ・エアロディナミカ -
Zinny AerodinamicaはDJネーム。
古くからのアーティスト名はZin-Francois Angelique。
1983年より日本初のGothic Punk Club ''CLUB WALPURGIS(クラブ・ワルプルギス)''主宰。
2002年にはMidnight★Mess立ち上げに参加。

MADAME EDWARDAやROMEO MIRROR(ZEUS MACHINAは活動停止中)のボーカリストとしても活動中。
性を超越した越境者だけが棲む魔界の住人のひとり。





DJ STATIK (Midnight★Mess/[OVERFUSED?])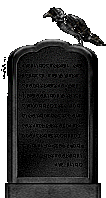 Playing: EBM / Dark Electro / Hellektro / Rhythmic Noise / Harsh / Power Noize / Power Electronics / Dark Ambient

STATIK has DJed as DJ Kedamono at the most famous Industrial club "DAS BUNKER"(US) before he moved to Japan.
STATIK started DJing at Industrial club and became a pioneer of spreading the new sound so called "NOISE INDUSTRIAL" came from Germany.
He approaches audience with aggressive yet danceable tunes by manipulating Dark Electro & Rhythmic Noise.

Midnight★Mess,[OVERFUSED?]の人気レジデントDJ。US Industrial clubのパイオニアであり伝説的存在の"DAS BUNKER"(ダス・ブンカー)において
DJ.Kedamonoとして活動後、来日。 国内でテクノイズを広めたパイオニアでもあり、NOISE INDUSTRIAL/EBM/DARK ELECTRO等を
ダークに操り、アグレッシブかつダンサブルチューンでフロアを沸かす。
2010年には主宰のDJ Mistress MAYAと共にドイツの世界最大規模ノイズインダストリアルフェスティバルMASCHINENFESTと、
世界NO.1インダストリアルクラブCLUB MATRIXのEODに日本人初のゲスト出演を果たす。

PLAYLIST 11/30/2013
Vortex - "Close To The Edge"
N.Strahl.N - "Blutleuchte"
Isomer - "Nil By Mouth"
PPF - "Sensitiva"
Disgust - "Disgust"
--------------------------------------------------------
Der Feuerkreiner - "Unsere Zeit"
Rugitus Aeternam - "Reaktor 4"
Converter - "Dream Converter"
Imminent/Synapscape - "Sabre"
HHH - "Knallschallmaschine"
Grendel - "Void Malign (Amduscia Remix)"
Xperiment - "Inside The Flesh (C-Lekktor Remix)"
--------------------------------------------------------
Scrap.edx - "Warheads Are Filled With A Biological Religion"
Syntech - "Varuna"
Morbid Angel - "Radikult (Remix by Evil Activities)"
C-Lekktor - "Sick Of You (Nitro/Noise Remix)"
--------------------------------------------------------
Shiv-R - "God Is Art (Noisuf-X remix)"
Alien Vampires - "Evil Generation"
Nitro/Noise - "No-one Shall Return (SAM Remix)"
Beati Mortui - "Prey (remix by Die Braut)"




Organize/DJ Mistress MAYA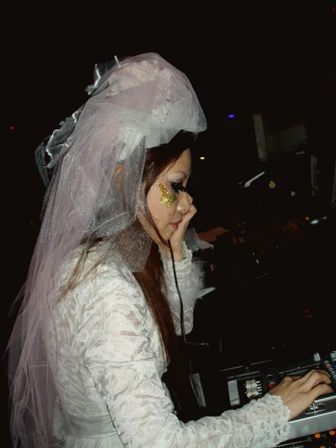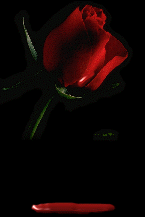 Just bring your body. your mind will follow,,,
(Midnight★Mess/[OVERFUSED?]/Mechanical Slaves)
playing: David Bowie / Dark Electro / EBM / Rhythmic Noise / Power Noise / breakcore / Electro / Dark Ambient /
Post Punk / New Wave / Synthpop / Dark Wave / Gothic / Post-Industrial / Grunge / Alternative / Loud / Heavy Rock / Mixture / and more...

Midnight★Mess/[OVERFUSED?]/Mechanical Slaves主宰&レジデントDJ。
Gothic DJとしては都内にてTim Burton監督プライベートパーティーにてDJ。インダストリアルDJとしては
2010年にドイツの世界最大規模ノイズ系インダストリアルフェスティバルMASCHINENFESTと、世界No.1
インダストリアルクラブCLUB MATRIXのEODに日本人初のゲスト出演を果たす。同じくドイツではWave-
Gotik-Treffen(Leipzig)、Berlin等幅広く活動している。
キーワードは「激しく哀しくダーク」、そして妖しくフロアを操る。


┳┻┳┻┳┻┳┻┳┻┳┻┳┻┳┻┳┻┳┻┳┻┳┻┳┻┳┻┳┻┳┳┻┳┻┳┻┳┻┳┻┳┻┳┻┳┻┳┻┳┻┳┻┳┻┳
┳┻┳┻┳┻┳┻┳┻┳┻┳┻┳┻┳┻┳┻┳┻┳┻┳┻┳┻┳┻┳┳┻┳┻┳┻┳┻┳┻┳┻┳┻┳┻┳┻┳┻┳┻┳┻┳



◆DOOR/FLOOR◆ VAMPIRE FAMILY
     ...The night of the damned children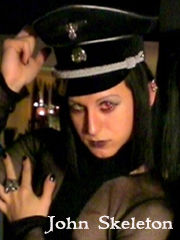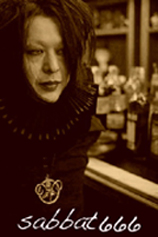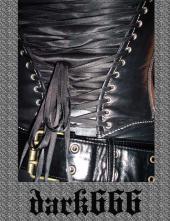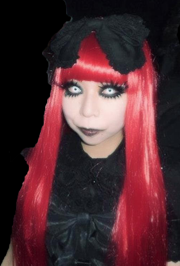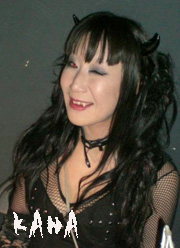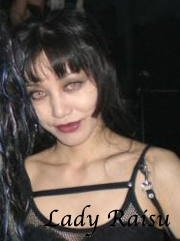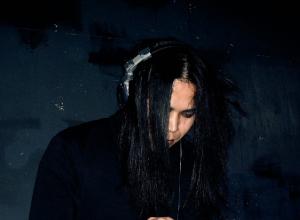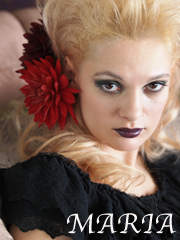 and more...
バイリンガルの他、多国語対応の個性豊かな異端者達がお迎え致します







❙ SHOP ❙

Gothic/Lolita Brand: PLASTIC+PRIN (by KÜTA☆くうた)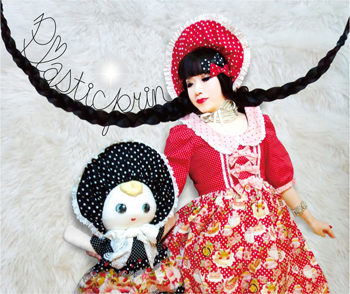 LOLITA VAMPIRE KÜTA ロリータのまま永遠の命を与えられたKÜTA。
お屋敷にいるファミリーのお洋服も作れちゃう才能あるヴァンパイア★


BODY ART MAKE//TATTOO PAINT ★ROMANTICA★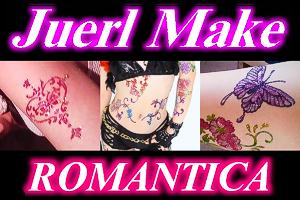 特殊なラメグリッターを使用した新感覚のボディアートメイク ジュエルメイクのブース
500yen〜 *持続は一週間から10日前後
BODY ART MAKE(Tattoo Paint) will last for about a week or 10 days.

Fetish/Art/Show Performance&Danceの世界に踏み入れたのを切っ掛けに、特殊なラメグリッターを使用した新感覚の
ボディーアートメイク・JuerlMake(ジュエルメイク)の施術・クラブイベントでのブース出店中。
※参考写真は此方Photos→

http://0w0.tv/3gEq




http://www.pixiv.net/member.php?id=5364552




and more...





FLAVORED SHISHA / 水たばこ for 1000yen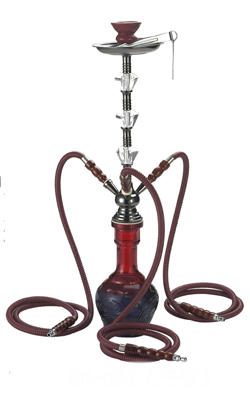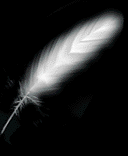 DecadanceBAR(Christon Cafe 9F)
東京都新宿区新宿5-17-13 オリエンタルウェーブ8F *入口は8階
新宿キリストンカフェ内、奥の階段で9階へ
Shinjuku5-17-13 Oriental Wave 8F, Shinjuku, Tokyo
DecadanceBAR is located inside of the restaurant. Please take stairway to the 9th floor.


CHRISTON CAFE TOKYO





-SYSTEM-
1 Ticket for 1 Drink / 2 Tickets for 1000yen
Please Purchase DRINK TICKET at the bar counter
*ドリンクはチケット制でバーカウンタにて二枚千円でご購入頂けます
*チケット二枚毎にポイントカードにスタンプ一個捺印致します
*初回の方にはご購入時にお渡ししますので、バーテンダーにお伝え下さい
Imported bottle wine and champagne are available
*ワインやシャンパン等、各種ボトルもご用意しております
お食事+FOOD
"VAMPIRE DINNER" Roast Beef with Bloody Red Wine Sauce & Grilled Vegetable: 2 ticket
*Served with Salad,Bread,Soup,Dessert
「ヴァンパイアディナー」ローストビーフの赤ワインソースがけとグリル野菜: 1000円
*サラダ、パン、スープ、デザート付き
*ラウンジタイム中のお席には限りがありますので、お食事される方やボトルオーダーのお客様優先となります


-DECADANCE BAR-
■Mixi Community


http://mixi.jp/view_community.pl?id=5067973


■BLOG


http://ameblo.jp/decadancebar/


■Twitter


http://twitter.com/DecadanceBar



VAMPIRE GARDEN Event Page
■Facebook


https://www.facebook.com/events/627460507292279/


■MIXI coming soon...

We are looking forward to sharing some wine and secret with you...



▶SUPPORTED by ADRIEN(TOKYO DECADANCE/DecadanceBAR)


Back to