2008.03.30(Sun)のMECHANICAL★SLAVES III に出演した101Aのライヴ♪
11.22(Sat) Midnight★Mess VAMPIRE BALLに出演した
PAUL MERCERがゲストプレイヤーとして出演します

2008.11.30Sun) @神楽坂EXPLOSION
新宿区矢来町 112番地第二松下ビルB1F
TEL.03-3267-8785

「歪響〜廃巻壱〜」
「箱舟に宿る白光、殻から出づる魂、そして彼らが零す音…
一路頽廃の時代(トキ)の中———響く、響く。」

OPEN 18:00 / START 18:30
ADV 2500yen / DOOR 3000yen +1D

【 LIVE 】
101A feat.Special guest PAUL MERCER(US) ▶MYSPACE
殻
ARKZ

[演出] 紫都真歩

★ローソンチケット, チケットぴあ 10/11発売開始
11月30日 神楽坂EXPLOSIONは、イベント全体で演出される面白いイベントになりそうですが、
50人程しか入れないと思われますので、チケットを希望される方には早めの予約をお勧めします.
タイトル 「歪響〜廃巻壱〜」
ローソンチケット Lコード:72137
チケットぴあ Pコード:307-272
101Aでも予約受け付けています
_____________________________________

101A [ The 10 anniversary party ]
2008年12月12日 @heaven's door (三軒茶屋)


http://www.geocities.jp/xxxheavensdoorxxx


詳細未定
______________________________________






*alternative/rock/industrial



the k(Bass & Prog.)、noah(Vo. & Gr.)、Sally(Dr.)東京中心に活動。

透き通る影を持つ声。辺りの空気を飲み込む音の渦。シューゲイザー、
グランジ、インダストリアル、ブリストルサウンドなどの痕跡を残す多様な楽曲は、
一つ一つが違った色や映像を想起させ、多方向から101Aの異色を浮き上がらせている。
2006年FUJI ROCK FESTIVAL出演。
2005年より英国を始めとする海外でのライブ活動を開始。その後のベルギー、フランス('06)、
韓国('07)ツアーでもその表現力は高い評価を受けている。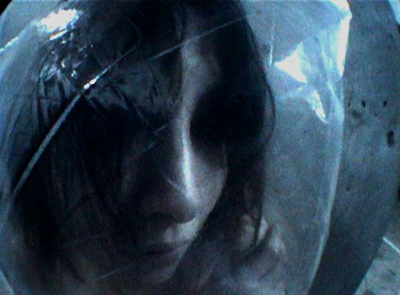 ▶MYSPACE ▶LIVE MOVIE
▶LIVE CLIP sex slave UK Tour 2005  ▶PV "one day"
▶MIXI COMMUNITY


101A ★ Miranda lethal weapon

2008.03.30 LIVE Video by TELEMAKFILMS

http://www.telemakfilms.com




▶SPECIAL GUEST from US!!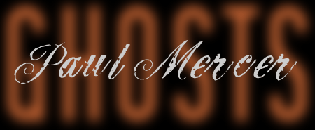 (Violin/Viola/Composer)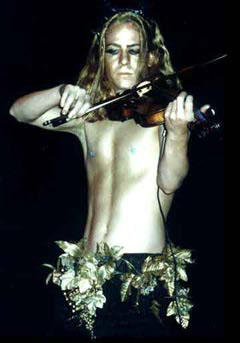 アトランタ在住のヴァイオリン、ヴィオラ奏者/作曲家。
映画"Interview with the Vampire"や"Queen of the Damned"の原作者としてもしられる米国のゴシック小説作家アン・ライス主催の
ヴァンパイアボール "The Queen of the Damned Ball"や数多くのフェスティバルに出演。
ジャンルはクラシック、ジャズ、ゴシック、ダークキャバレットと幅広く、The Ghosts Project,The Changelings,DP3のメンバーとして
活動の他映画音楽制作も手がける。
ゴシックバンドFaith And The MuseやMoe Tucker (Velvet Underground), Zoe Keating, Jill Tracy, Brass Knuckle Surfer他
数多くのアーティストと共演、またはゲストプレイヤーとして出演及びレコーディングにも参加している。

Paul Mercer Profile:
Paul Mercer is an Atlanta-based violinist and composer who has been playing for 25 years.
As a member of the critically acclaimed neoclassical quintet, The Changelings , he has performed extensively around the country.
He grew up playing for coins on the streets and later studied Hindustani music with Afghani Rebab maestro Rafi Akbar Zada. Originally known for his groundbreaking work with baroque pop quintet The Changelings, he has gone on to perform or record with DP3, The Ghosts Project, Moe Tucker (of the Velvet Underground), Zoe Keating, Faith And The Muse, Jill Tracy, Brass Knuckle Surfer and many others. In recent years he has scored a dozen films, including the internationally released Psychopathia Sexualis. His recent minimalist compositional work focuses on texture in sound, a sort of sonic surrealism inspired by the strikingly original voices of particular violins and violas.He has also finished recording an album of avant-garde compositions for small string ensembles called Ghosts.
Performs at Anne Rice's annual party "The Queen of the Damned Ball".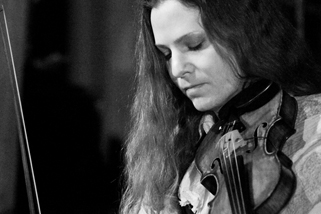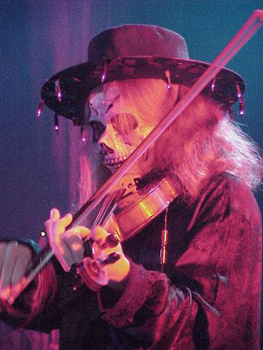 Vampires Ball Chronicles 4: Paul Mercer & Jill Tracy ▶MYSPACE             Paul Mercer with Faith & the Muse

Paul Mercer ▶MYSPACE
The Ghosts Project ▶MYSPACE
The Changelings ▶OFFICIAL WEB-SITE
FAITH AND THE MUSE ▶MYSPACE
dp3 ▶OFFICIAL WEB-SITE Paul Mercer's progressive jazz quartet
▶Anne Rice OFFICIAL WEB-SITE
★The Annual ARVLFC(Anne Rice's Vampire Lestat Fan Club) Party
2008: The Queen of the Damned Ball