御来場ありがとうございました!
presented by Tokyo Kinky Society

http://www.tksociety.com


The orient's largest dresscode fantasy / FETISH PARTY!!

02.03(Sat) ●OPEN 11PM
@渋谷 J POP CAFE (Shibuya)

http://www.j-popcafe.com



【 DJs 】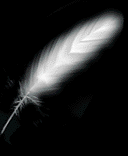 From New York, DJ Young Richard will be leading the evening along with super Electro DJ A04 and special guest DJ MAYA, visiting us from the well known Japan goth underground event Midnight★Mess!

Main Dome: DJ Young Richard
Dungeon Space: DJ A04
Guest DJ MAYA♥

http://www.myspace.com/messdoll

,DJ STATIK

[PIX]

http://www.tksociety.com/gallery/index.php?lang=japanese



-Playlist- DJ STATIK
Straftanz - "Straftanz (Sud) feat. Reaper"
Manufactura - "Dance Of Blood"
Contaminant - "Misleader"
Kuwait - "LSD Eye Damage"
Glis - "No Pulse (Tactical Sekt Mix)"
Dulce Liquido - "Serial Killer"
Centhron - "Eisenfresse"
Feindflug - "Lagerhaft"
pr0metheus buRning - "meRcury rising"
W.A.S.T.E. - "Eternal"
Hypnoskull - "Operation Tough Guy"