御来場ありがとうございました!!Thank you so much to everyone who came!!
先着13名様粗品提供by GRAVE DIGGER様、ありがとうございました!!
_____
pagan mass - 異端者の集い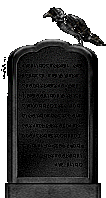 +Gothic+Fetish+Dark+Experimental+Industrial+ ■Underground Dance Club!!


【 CAST 】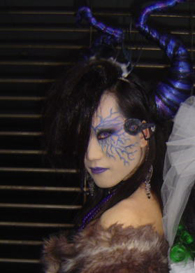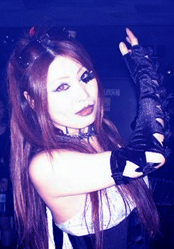 *わが 歌姫(?!)セリア君とオーガナイザー マヤのコンビ♪
【 LIVE 】- Crushing Drum Noise Bass
CONTROL FREAK with belly dancers Maki & Natsu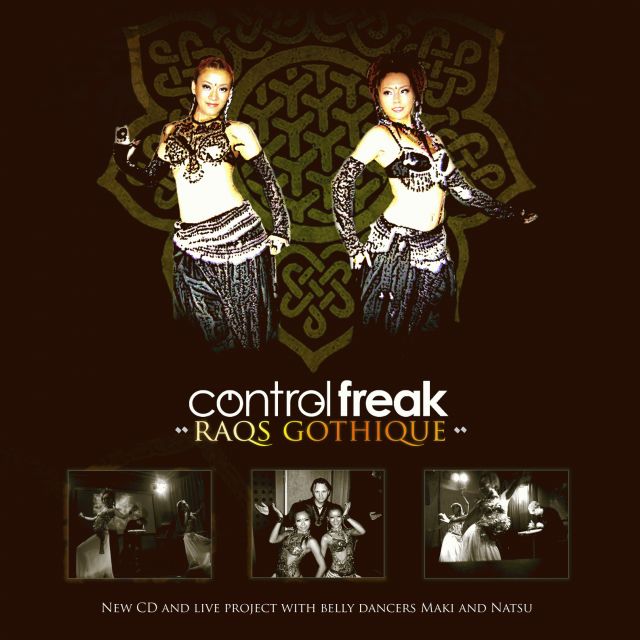 Electronica / Drum & Bass / Breakbeats / Breakcore / Triabal

▶MYSPACE
LONDON出身のmatt reddingによるソロプロジェクトCONTROL FREAKに妖艶なBELLY DANCER MAKI & NATSUが2007年に加入。よりトライバルでダンサブルなtuneが加わりライヴパフォーマンスもDEEPな世界を展開。哀し気だったり激しかったりカオスだったり...
今回は"VAMPIRE BALL"にちなんで特別に映画"QUEEN OF VAMPIRE"のサントラから一曲matt reddingがremixしCONTROL FREAKがパフォーマンします。

CONTROL FREAK ia a solo project by matt redding from LONDON.UK. Belly dancers,MAKI & NATSU joined in 2007.more tribal and danceble tunes was added and a live performance is deeper than before.

1 track of the sound track from

"QUEEN OF THE DAMNED"

will be remixed and performed by CONTROL FREAK specially for this VAMPIRE BALL.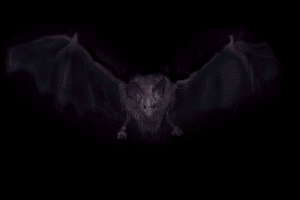 [ PERFORMANCE ]
泰造/TAIZO(ex.赤色彗星館)
 ▶泰造ism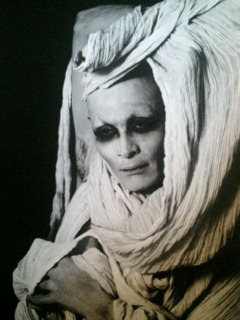 1992年 泰造舞踏元年 1993年 舞踏創始者である土方巽設立による 舞踏記念館 アスベスト館主催舞踏ワークショップ「アイコンとしての身体」に参加 以降伝説のアングラクラブ【クラブ-キャラメル】にて行われたノイズイベントにて衝撃のパフォーマンスデビュー、以降、現在にて尚も続くクラブ、ライブハウス、ギャラリー、ストリップ劇場、と精力的にセッションパフォーマンスを展開 一方、今は亡き 土方巽とともに舞踏を志した 元藤あきこ史により 1993年から1998年まで舞踏を師事 5年間は師による 国内外の舞台活動に参加。 1996年暗黒遊戯・赤色彗星館を舞踏家・点滅、美術家・呂師と共に結成中野光座にて旗揚げ公演【陰陽暗黒使】をかわっきりに以降【錬金術】まで七本の劇場作品を発表 東京を拠点に数々の路上公演を繰り広げ、雑誌などで話題を呼んだ。メディアでは、宇多田ヒカル、土岐麻子をはじめとする数々のミュージシャンのプロモーションビデオに参加又、フリーペーパー【BENTO】では、山口小夜子氏とのフォトセッションにも参加。一方舞踏手養成においては、【暗黒遊戯ワークショップ・虚構の為の教室】を開催。ダンス、舞踏未経験者、或いは演劇人はもとより、画家 ミュージシャン彫刻家 など多種多様な アーティストまでも集結した。 2005年 慶応義塾大学主催 ロシア ドイツ舞踏ツアー "MAD IN JAPAN"には玉野黄市氏 山本萌氏 と共に参加。 2006年9月 赤色彗星館 十年に及ぶ活動を 封印。 以降 各自 ソロ活動を展開。 2006年11月には、アムステルダムクラブイベントツアーを成功。 現在は 都内におき、【泰造ノ暗黒身体指南講座】を毎週定期開催フェティッシュイベント[毒蟲]にレギュラー出演。 ロックバンドAUTO-MODのビジュアルパフォーマーも努めている。 ロック界、ゴス界、フェティッシュ界、ファッション、アート界 お笑いからアングラ、サブカルチャーからエンターテイメント、さらにヒーリング、スピチュリアル界と独自の世界観と技術体系を持っての活動を精力的に展開する。
[ mixi community]





[ SM PERFORMANCE ] Vampire Garden by SHIMAalphas

(ゴシック系責め師)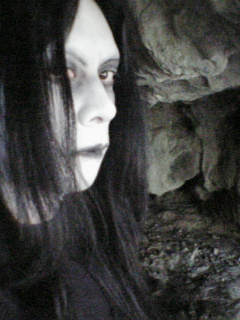 ヴィジュアル系バンド、演劇活動をへて、今現在ゴシックの暗黒な廃 退した美とSMの耽美エロスな部分を融合したパフォーマンス(ゴスM)を儀式的バイオレンス的にSMシ ョーとして表現。





【 FETISH/GOTHIC Shop Booth 】


GRAVE DIGGER

- ResidentZ -

◆VJ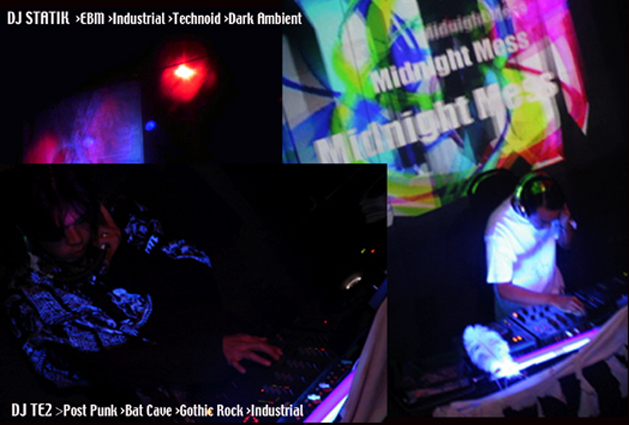 ◆DOOR/FLOOR †mess★dolls†



【 Organize & DJ 】Mistress MAYA >>Dark Electro >Industrial Rock >Technoid >Breakcore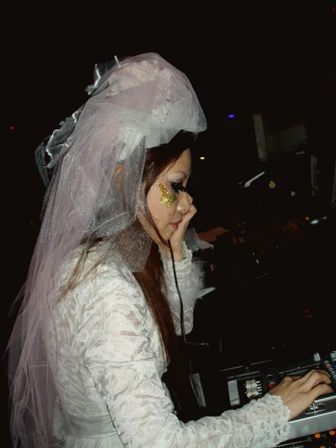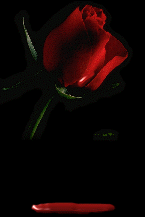 Just bring your body. your mind will follow,,,
*Photo by DJ SiSeN *衣裳協力 by

(DAIKAN-YAMA,TOKYO)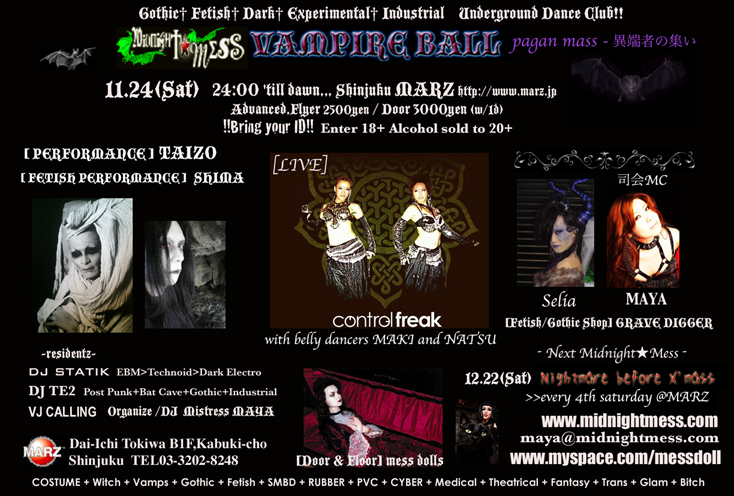 [ Playlist ] DJ STATIK

Land:Fire - "Causing"
Ex.Order - "Sacred Violence"
November Novelet - "I Want You"
Element Abuse - "Deep Grid Rotor"
Sonar - "Wanting Them"
Ebola - "3 946"
AIndustrya - "Rustic Work"


DJ.MAYA
Das Ich - "Der Schrei(Laboroatory X Remix)"
?
SINO RE-BUILD PROJECTS - " drainage"
Bauhaus - "Bela Lugosi's Dead"(Live) mix with Rozz Williams vocal
London After Midnight - "Kiss(Ra Mix)"
Pzychobitch - "Upside Down"
--------------------

Cinema Strange - "Reveil En Sursaut D'un Reve"
Iszoloscope - "Once the Inferno"
Terrorfakt - "Achtung!"
Tactical Sekt - "Xfixiation (Hellfire remix by SITD)"
This Morn' Omina - "One eYed Man"
Maelstrom Inc - "Bazz"
?
Goblin - "Phenomena"(remix)
Mono No Aware - "Suichi Taikodrummer"
NINE INCH NAILS - "Wish (J.G.Thirlwell Remix)"

http://www.nin.com


Enduser - "Fuck It (Demo)"
__

Ministry - Twitch (Version II)


DJ STATIK
Suicide Commando - "Hate Me"
Schallfaktor - "Selbstmordgedanken"
(X)-RX - "Die Sexualkiste Der Holle"
5F-X - "E 6' 59' 0" - N 51' 34' 0" (Logbook RMX)"
Terrorfakt - "M15 (Vuxnut Remix)"
Greyhound - "Defender"
Dawn Of Ashes - "Portrait of homicide (Grendel Mix)"

______________________________________________________________________________________________________________________________