-Thank you so much for your SUPPORT-
御来場ありがとうございました - Thank you so much to everyone who came.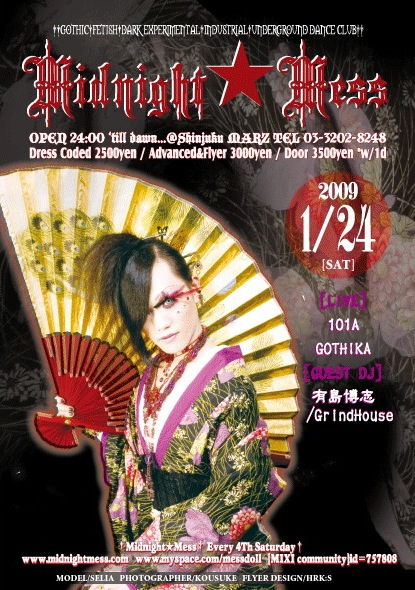 ▶ MODEL: SELIA ▶ PHOTOGRAPHER: Kousuke ▶ Flyer Design: HRK:S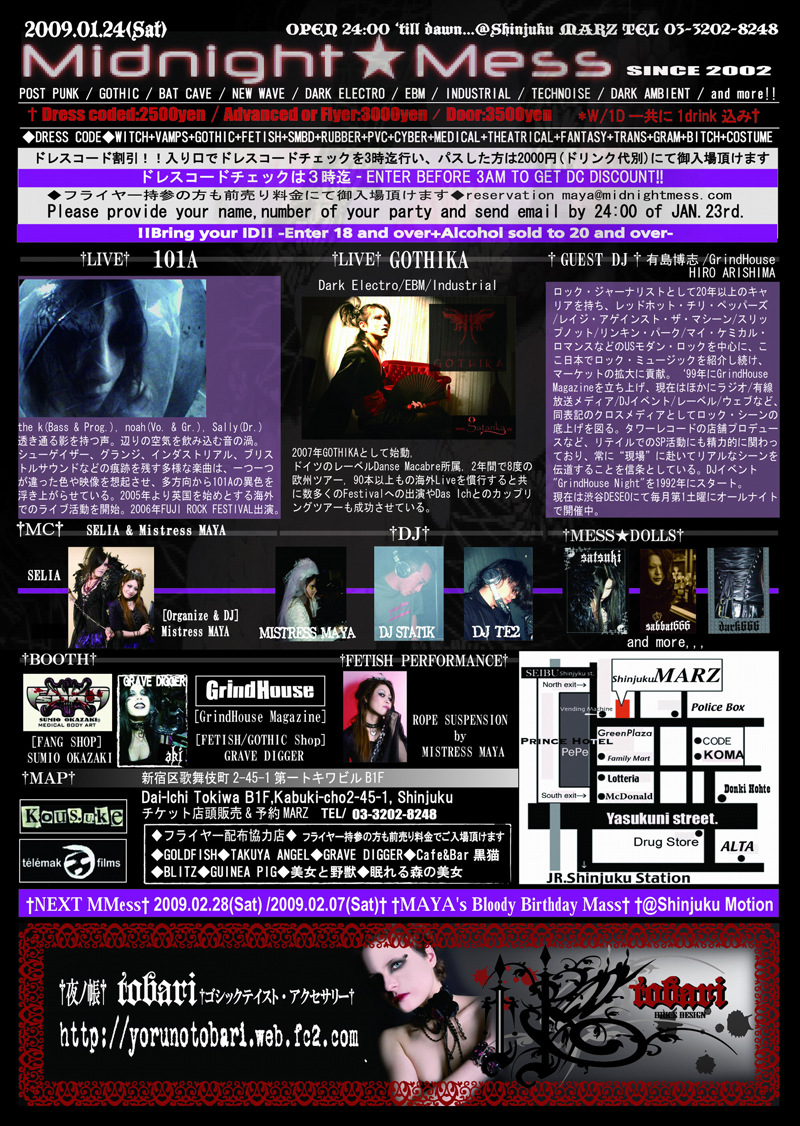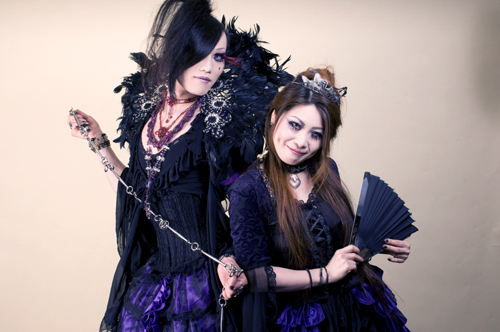 Photo by Kousuke
*わが 歌姫(?!)セリア君とオーガナイザー マヤのコンビ♪
▷SELIA on MYSPACE
▶SELIA on YOU TUBE  [ mixi community]







 *alternative/rock/industrial



2009.12.12に新譜"unknown"を発売した101A
the k(Bass & Prog.)、noah(Vo. & Gr.)、Sally(Dr.)東京中心に活動。
透き通る影を持つ声。辺りの空気を飲み込む音の渦。シューゲイザー、
グランジ、インダストリアル、ブリストルサウンドなどの痕跡を残す多様な楽曲は、
一つ一つが違った色や映像を想起させ、多方向から101Aの異色を浮き上がらせている。
2006年FUJI ROCK FESTIVAL出演。
2005年より英国を始めとする海外でのライブ活動を開始。その後のベルギー、フランス('06)、
韓国('07)ツアーでもその表現力は高い評価を受けている。

101A - "Miranda lethal weapon" 2008.03.30 LIVE Video by
TELEMAKFILMS
▶MYSPACE
▶LIVE MOVIE
▶LIVE CLIP sex slave UK Tour 2005
▶PV "one day"
▶MIXI COMMUNITY




 *Dark Electro/EBM/Industrial



▶Profile : GOTHIKA
- MEMBER -
[Vocal, Programming :] andro
[Synthesizer, Programming :] #449
[Support Artists :] Dee Lee (from 2 Bullet) / Keyboard, Synthesizer
▶MYSPACE





【 GUEST DJ 】有島博志/GrindHouse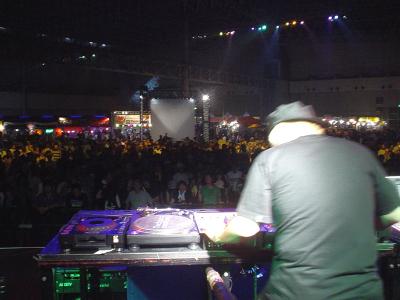 HIRO ARISHIMA - GrindHouse代表 ▶GrindHouse OFFICIAL WEB-SITE
▶Profile

[Play List] Midnight★Mess Jan.24.2009
QUEEN - "We Will Rock You"
DICK DALE & HIS DEL - TONES / "Misirlou"
MARILYN MANSON - "Heart-Shaved Glasses(When The Heart Guides The Hand)"
THINK ABOUT MUTATION - "Street Credibility"
GOOD LIVES UNDERWATER - "Drag Me Down"
DANZIG - "Sacrifice [Rust Mix]"
NITZER EBB - "Kick It"
RAMMSTEIN - "Sonne [CLAWFINGER K.O.Remix]"
IMPERATIVE REACTION - "Panic Cycle"
FRONT 242 - Medley:
"Headhunter 2000 [THE GALLAN Remix]"~
"Religion [Bass Under Siege Mix by THE PRODIGY]"
~"Headhunter 2000 [SPACE FROG Remix]"
THE PRODIGY - "Invaders Must Die" ※新曲
HOUSE OF WHORES - "Fuck Around [Painful Mix]"
FRANKIE GOES TO HOLLYWOOD - "Relax"
harshrealm - "strange days-versions-"
BAAL - "Dead Rock Enemy"
SKINNY PUPPY - "Pro-Test"






■Fetish Performance■ ROPE SUSPENSION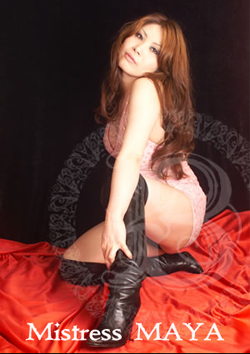 ▶Photo by STUDIO SARA






- ResidentZ -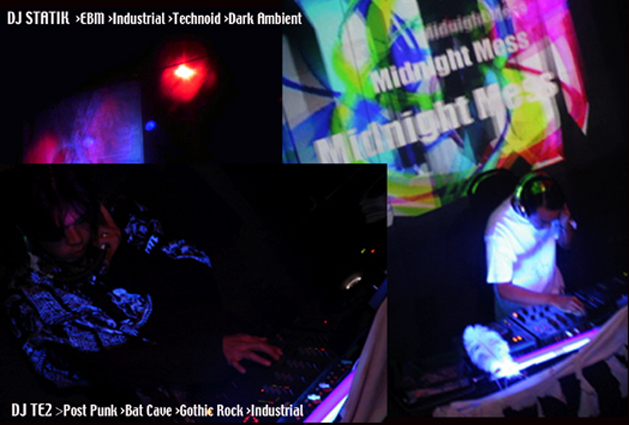 【 Organize & DJ 】Mistress MAYA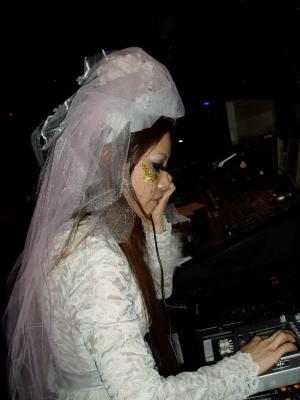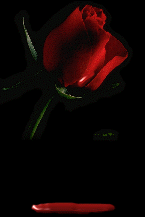 JUST BRING YOUR BODY, YOUR MIND WILL FOLLOW...
▶DARK ELECTRO / TECHNOID / INDUSTRIAL ROCK / BREAKCORE / and more,,,
*Photo by DJ SiSeN *衣裳協力 by

& GRAVE DIGGER

➤Play List
Rammstein - "Engel"
Unter Null - "Fucking Waste"
This Morn' Omina - "One-Eyed Man"
Alter Der Ruine - "Achtung! Bitches"
Stahlshlag - "Acute Netzzerstorung"
Nitzer Ebb - "Let Your Body Learn (Terence Fixmer Remix 2006)"
Chaos Royale - "Witness"
Chaos Royale ft. JustNIN timberlake - "Sexygods"
NINE INCH NAILS - "Wish(remixed by j.g.thirlwell)"
Die Krupps - ""
And One - "Love and Finger"
London After Midnight - "Kiss(Ra mix)"


◆DOOR/FLOOR◆ †mess★dolls†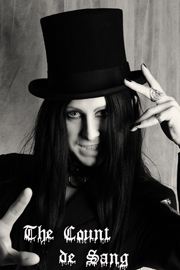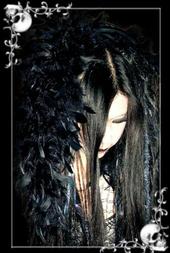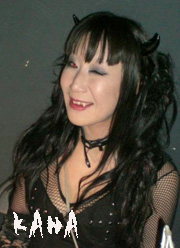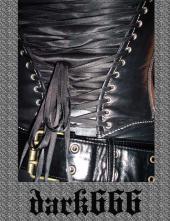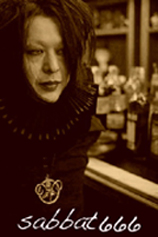 and more,,,



†mess★dolls† 腕章
▶刺繍 by PUNCHING NISHIMURA/刺繍家族  ▶design by MAYA


■BOOTH■

【 FETISH/GOTHIC Shop 】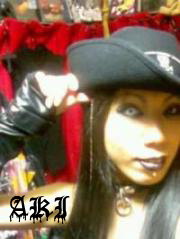 店主A.K.I ▶MIXI COMMUNITY ▶BLOG
*Import & Original PUNK,GOTHIC,FETISH,LOLITA clothing,Corset,Accesary

GrindHouse Magazine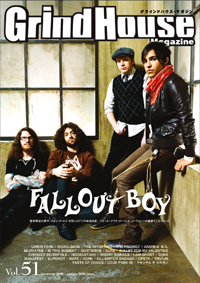 ▶GrindHouse OFFICIAL WEB-SITE

【 FANG SHOP 】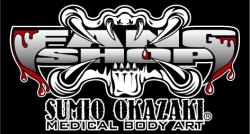 -SUMIO OKAZAKI - ▶WEB-SITE         
歯科技工士 : アナプラストロジスト(メディカルアーティスト)






[PLAYLIST] DJ STATIK
HHH - "Knallschallmaschine"
Monokrom - "Bizz As Usual"
Last Days of S.E.X. - "Amphisexual Hypersonic Mayhem"
Synth-Etik - "Vata"
Noisuf-X - "Abschaum"
Sonar - "Tone Loc (Manufactura vs. Converter remix)"
Komor Kommando - "Love Your Neighbour"
Re:\Legion - "Electro:Schock"
Dulce Liquido - "Serial Killer"
C-Lekktor - "We Are All Ready Death"
--------------------------------------------------------
Straftanz - "Straftanz (West)"
Pain Station - "Domination v.3"
Manufactura - "Rape Upon Rape Upon Rape"
Perfection Plastic - "Hard Times"
Nachtmahr - "Katharsis (Xotox Remix)"






▶SUPPORTED by 

  ▶SPECIAL THANKS to

EIJI MATSUDA(message)



▶THANKS to
■撮影■ VIDEO 

  ■撮影■ PHOTO 



Graphic Designer: HRK:S
                                  
                                                           [ RETURN TO TOP ]