2010.03.27
03.27†Bella Lune(US)/RANkOR(Belgium)
<

◀ SINCE 2002 ▶>

御来場ありがとうございました - Thank you for attending Midnight★Mess vs. [OVERFUSED?]!!
Special Thanx to Sebastien / Emery at DARK JAPAN NAVI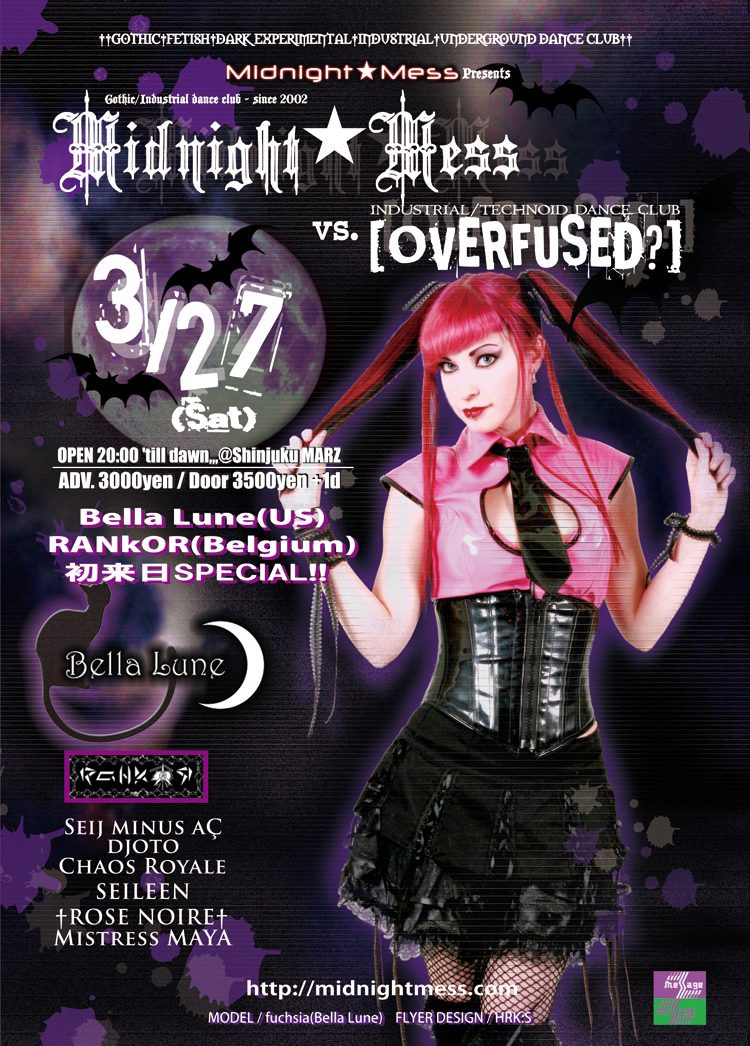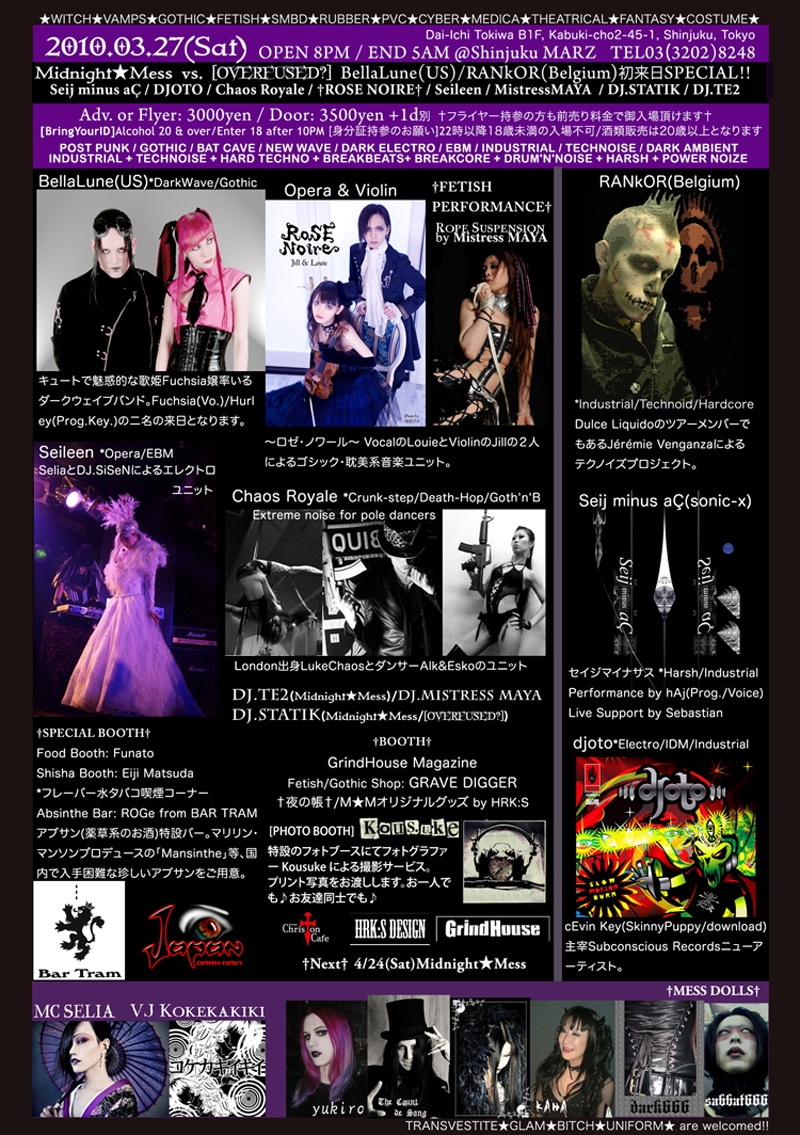 ▶About TICKET - チケットについて *今回ドレスコード割引はございません


LIVE ACT: USとベルギーより初来日アーティスト2組出演!!

Bella Lune(from US)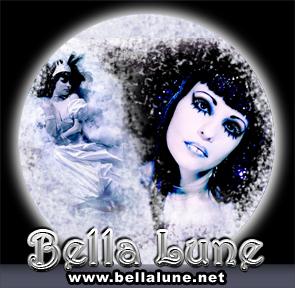 *Dark Wave/Gothic

キュートで魅惑的な歌姫Fuchsia嬢率いるダークウェイブバンド。
*Fuchsia(Vo.)/Hurley(Prog.Key.)/Jeremy(Gr.)の3名の来日になります。
[BIO]Bella Lune
The core of Bella Lune is Fuchsia and Kal3id, who wrote and produced their debut album 'Abstracted Visions' in 2006-2007. The CD was released in 2008, when Bella Lune became a live band. Their current full live lineup includes: Fuchsia (vocals), Hurley (synth), R. Duke (drums), David (guitar), and Beeka (violin). Bella Lune has shared the stage with Peter Murphy, Nitzer Ebb, My Life With The Thrill Kill Kult, Ayria, The Cruxshadows, Voltaire, Julien-K (ex-Orgy), I:Scintilla, Lycia, Audra, Stripmall Architecture (formerly Halou), Unwoman and more. Bella Lune has three music videos, which can be seen on bellalune.net. Fuchsia also has a side project called "Dreamgaze", which released their debut album 'Sound Colour' in 2009. Fuchsia and Kal3id are currently working on the second Bella Lune album, a remix CD, and a DVD to be released on Aetheria Music in 2010. To be continued...
▶MYSPACE ▶YOUTUBE

[Setlist]Saturday, March 27th 2010
†Transmissions
Blissful Escape
Denial
Neverwhere
This & The Other
†Underwater
Silent and Still
Out of Control
†Dead Souls(Special cover for Joy Division)
[†]feat.Guest Violin †ROSE NOIRE†
Dancers: YUKIRO/MARIA
-SPECIAL THANX & SUPPORT by Emery-





(from Belgium)*Industrial/Technoid/Hardcore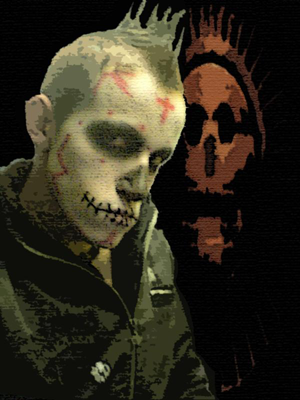 Dulce LiquidoのツアーメンバーでもあるJérémie Venganzaによるテクノイズプロジェクト。
Mistress MAYAお気に入りアーティストで、普段からDJ&Performance時に大フューチュアー
[BIO]RANkOR
Jérémie Venganza started experimenting with music doing vocals on some guitar related projects with strong metal/punk influences before having a growing interest in electronic/industrial music.
He started playing live percussions for Hocico's side project DulceLiquido, and after a while decided it was time to create a more personal project to deal with his own struggles and emotions while carrying all these different influences. .
After releasing a few demo songs, the project was put on a short time hiatus to rethink and redefine what it should sound like.
During this time JV continued being involved as a live musician for other bands like Aesthetic Perfection, State of the union, Necessary Response. .
Now the time is perfect for Jérémie to resurrect RK and shape it into a real band while continuing playing live instruments for DulceLiquido and KriminalMinds.
▶MYSPACE

RANkOR
Voice/Prog. - Jérémie Venganza
Support Member:
Sampler - Alix
Key./Synthe - Sebastien
-SPECIAL THANX & SUPPORT by Sebastien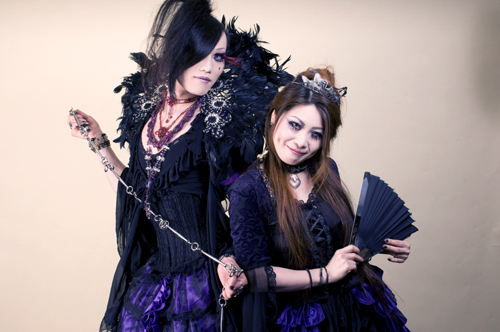 Photo by Kousuke
♰DIVA SELIA & Mistress MAYA's MC Unit〜わが歌姫セリア君とオーガナイザーマヤのコンビ♰
▷SELIA on MYSPACE








Seij minus aÇ *Noise/Industrial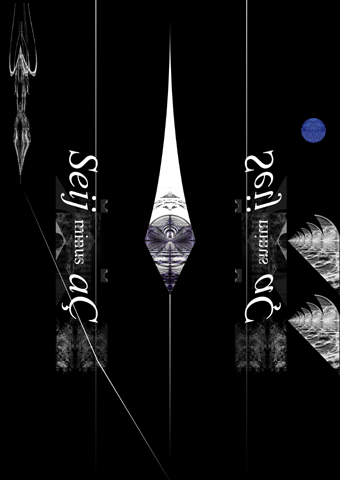 ➣Performance by hAj - Programming/Voice
➣Live Member: Sebastien Van Damm - Key./Synthe

名称、セイジマイナサスは「静寂に内在する負次元(の音楽)」 を示唆する。マイナス (minus) は負の数の次元を表わす。
苦悩、悲しみ、恐れ、破滅、スピード性、光線とそれらの基盤との共感を背景に具現化となる。
the name signifies "(music of) a negative scalar dimension w/in
desolate silence". silence in japanese is seijaku.
it has emerged from a conception and technical manipulation
associating w/ invisible layers of agony, sorrow, fear, destruction,
speed, light and their basis.

Seij minus aÇ - "blacker a.i. suddenly diagonal" (under development)
Seij minus aÇ - "less physical vortex" (sonxcd 004, 2002)
released on sonic-x (germany)


http://seijminusac.net




http://myspace.com/seijminusac









- cEvin Key(Skinny Puppy)'s Subconscious Records new artist -


*Electro/IDM/Industrial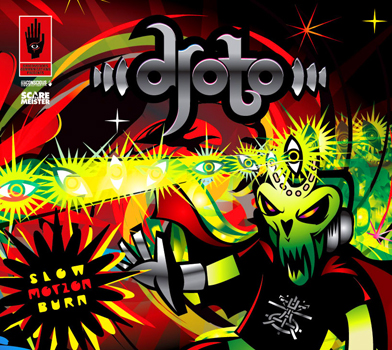 ▶MYSPACE






❚ Extreme Noise Performance



Crunk-step / Death-Hop / Goth'n'B ... Extreme noise for pole dancers.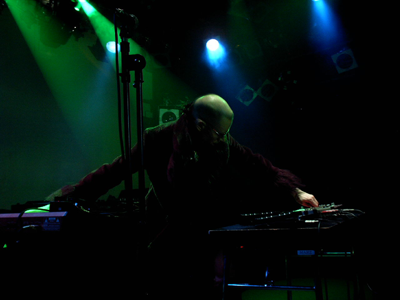 [ BIO ] CHAOS ROYALE in English/日本語プロフィール ▶MYSPACE
Luke Chaos - Music / ALK&ESKO - Pole Dance
ニューメンバーにPOLE DANCER ALKとESKOを迎えてのスペシャルショー








SEILEEN

*Electro/Classical/EBM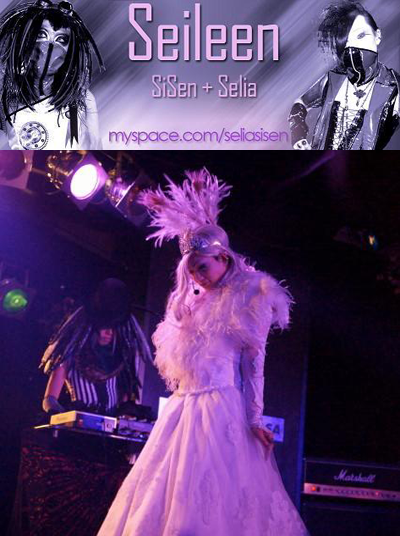 SEILEEN started the project in 2005.
Selia sings so mysteriously to SiSeNs dark electro DJ play.
Some music is supported by KALM(ex VELVET EDEN) and others.
They performed many times in Europe in collaboration with Tokyo Decadance and captured a wide audience with their mysterious sound.
Their details are still cloaked in mystery...









Opera & Violin by †ROSE NOIRE†
男性ヴォーカルと女性ヴァイオリンの耽美ユニット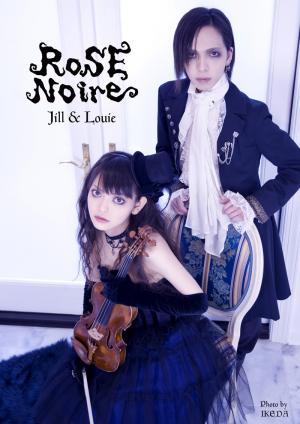 Photo by IKEDA
[BIO]Rose Noire/プロフィール  ➤Official web-site
▶MYSPACE ▶YOUTUBE








❙ FETISH FERFORMANCE❙
ROPE SUSPENSION by Mistress MAYA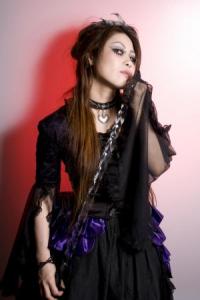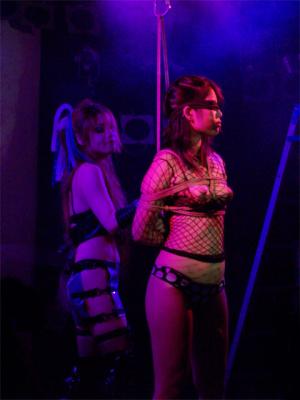 [18禁] 妖艶な魔女MISTRESS MAYAによる公開調教的パフォーマンス
妖しくハード♥にロリータや美少年を責め、縛りやらぽろりやら、、エロく激しい世界を展開☆
[R18] Japanese rope bondage show by Vampire Mistress MAYA. She loves to torture lolita girls & innocent boys.
So she comes out to hunt new victim for her sweet dream every night...







- ResidentZ -




❚ VJ ❚ Kokekakiki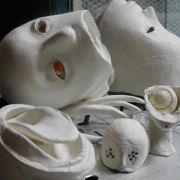 個性溢れるアプローチで視覚的刺激をはかるnuje banatawとHARUNAによる
視角表現ユニット、コケカキイキイ。音とシンクロしたライヴなプレイを提供。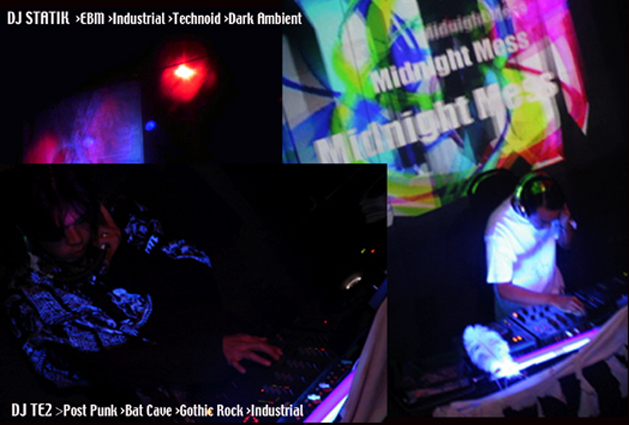 [Playlist] DJ STATIK
Ebola - "Cut Off"
Zyankali - "Zyklon"
Human Experimentation - "Panika"
S?X Only - "S?X Man, One Night"
--------------------------------------------------------
Centhron - "Bitch Of Dreams"
Soman - "Noise Anthem"
Alien Vampires - "Evil Will Always Find U"
Psyborg Corp. - "World Genocide Blast"
Manufactura - "Killing You [Unbound Mix]"
Scrap.edx - "Where Are You Hiding?"
Unter Null - "Amped"
--------------------------------------------------------
Komor Kommando - "Love Your Neighbour"
Dulce Liquido - "Love or Die"
Cryogen Second - "Clarity"
Asphyxia - "Obliterate My Fate"
Xperiment - "Inside The Flesh (C-Lekktor Remix)"
Industriegebiet - "Sex mix einer Leiche (Soman Rmx)"
Studio X - "Bounce"
--------------------------------------------------------
KiEw - "Kaferfruhstuck (Remix By Mono-Amine)"
Ext!ze - "Sex Propaganda"
Kriminal Minds - "Keep It Up"
Suicide Commando - "Die Motherfucker Die [Modulate Remix]"


【 Organize & DJ 】Mistress MAYA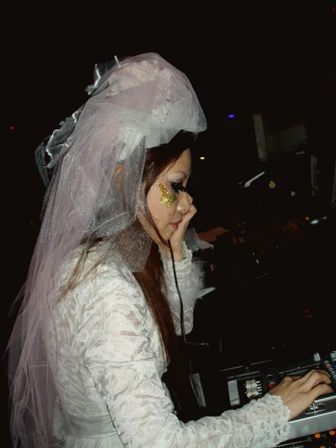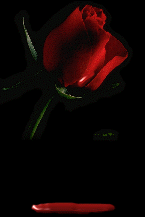 Just bring your body. your mind will follow,,,
▶DARK ELECTRO / TECHNOID / INDUSTRIAL ROCK / BREAKCORE / and more,,,

[PLAYLIST]
Rammstein - "Engel"
Chaos Royale ft. Beyonce - "Totally fucking Crazy in Love"
Chaos Royale ft. JustNIN timberlake - "Sexygods"
NIN - "Get Down Make Love(Queen Cover Version)"
Ministry - "Stigmata"
Psyclon Nine - "Divine Infekt(Tactical Sekt Un-Version)"
__________________

Enduser - "Jung N' Base"
Covenant - "Ritual noise"
Das Ich - "Destillat(VNV Nation Remix)"
Spanking Machine - "Suffer and Sacrifice(Original Mix)"
and more....



◆DOOR/FLOOR◆ †mess★dolls†
     ...The night of the damned children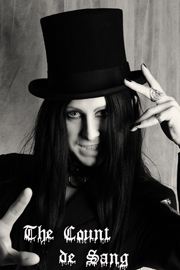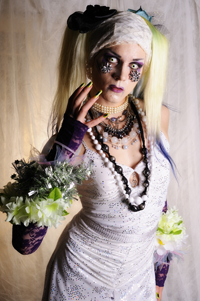 Count/YUKIRO Photo by Kousuke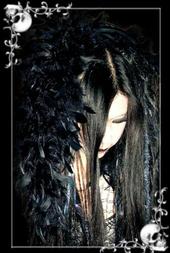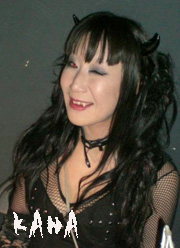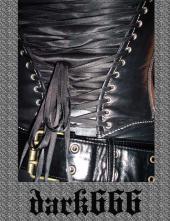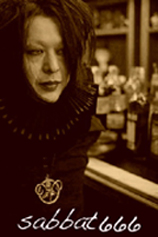 dark666 / sabbat666

and more,,,

*バイリンガルの他、多国語対応の個性豊かな異端者達がお迎え致します








■SPECIAL BOOTH■



+Shisha Booth by Eiji Matsuda


*フレーバータバコを水パイプで喫煙するコーナー



+Absinthe Bar by ROGE from BAR TRAM(Ebisu)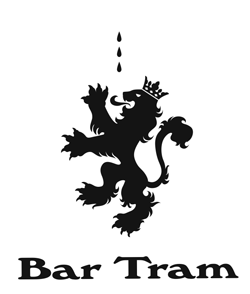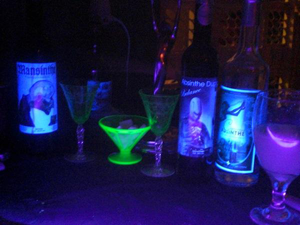 *アブサン(薬草系のお酒)特設バー
マリリン・マンソンプロデュースの「Mansinthe」他、国内で入手困難な珍しいアブサンをご用意。



+FOOD Booth: PIZZA! by FUNATO



and more!!







✚ BOOTH ✚

❙ FETISH/GOTHIC Shop ❙ ❥Mistress MAYA御用達ショップ




*Import & Original PUNK,GOTHIC,FETISH,LOLITA clothing,Accesary,CD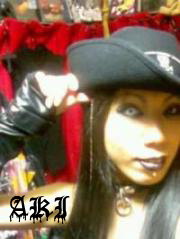 ▶BLOG

 ➤Midnight★Mess出演アーティスト掲載中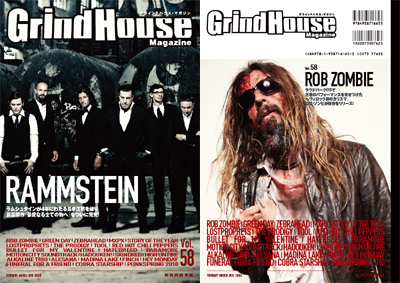 *DAS ICH/GOTHIKA JAPAN TOURレポ掲載!!
ロックジャーナリスト有島博志の音楽情報発信雑誌 隔月発売
ブースでご購入の方にはKOЯN,PRODIGY等, バンドステッカーの特典有り
HIRO ARISHIMA's most popular Industrial/Loud Magazine








❙ FANG SHOP ❙ 歯科技工士によるレプリカ牙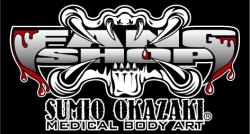 -SUMIO OKAZAKI - ▶WEB-SITE         
歯科技工士 : アナプラストロジスト(メディカルアーティスト)
取り外し可能オーダーメイドの牙 その場でお作り致します
通常牙 5000円(左右) / 20分程度
Movable fang: 5000yen for both / only taking about 20 min.







❙ PHOTO Booth ❙
■PHOTO by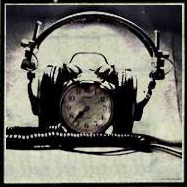 ✦SPECIAL SERVICE✦
特設のフォトブースにてロックフォトグラファーKousukeによる撮影サービス。
思い思いの装いでご来場下さい。お一人でも、カップルでも、お友達とでも♪
Professional photo will be taken by Rock PHOTOGRAPHER Kousuke for no charge.
Photo will be printed and given as gift!!
▶SAMPLE: JAPAN FETISH BALL 2008 撮影写真


http://www.tksociety.com/gallery/thumbnails.php?album=30










▶SUPPORTED by 

  ▶SPECIAL THANKS to

EIJI MATSUDA(message)



                                                  [ RETURN TO TOP ]