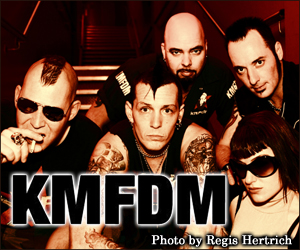 ➤KMFDM Offcial web-site
➤KMFDM MYSPACE Industrial / Alternative / Rock

Now on Sale!! New Album "BITZ"



自らのジャンルを"ウルトラへヴィービート"と提唱するドイツ・ハンブルグの
インダストリアルバンドKMFDMが結成25年を迎え発表した新作!!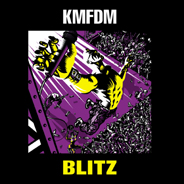 1 Symbol (04:04)
2 Bait & Switch (05:56)
3 Davai (04:30)
4 Never Say Never (04:19)
5 Potz Blitz! (04:23)
6 People of the Lie (04:53)
7 Being Boiled (04:07)
8 Strut (05:30)
9 Bitches (04:23)
10 Me & My Gun (03:30)
11 Take'm Out (06:51)
*Deluxe Editionには以下の二曲がプラス
12 Bait & Switch (Combichrist Remix) (04:21)
13 Davai (Assemblage 23 Remix) (05:08)
*available on KMFDM Records(German)/Metropolis Records(USA)

全11曲収録の輸入盤はHMVにて購入可能。
新譜CD Metropolis Records/US
発売年: 2009/03/24
一般価格(税込) ¥2,510


http://www.hmv.co.jp/product/detail/3530413


*Deluxe EditionにはCombichristやAssemblage23によるリミックス曲がプラスされ全13曲収録。
Deluxe Edition共にiTunesにてダウンロード購入も可能。

______________________________________________________________________




➤SKOLD VS KMFDM Offcial web-site
➤SKOLD VS KMFDM MYSPACE Industrial/EBM

KMFDMのフロントマン Sascha Konietzkoと元マリリンマンソンのベーシストTim Skold (SHOTGUN MESSIAH, KMFDM, MDFMK, MARILYN MANSON)によるプロジェクト。ギターがほとんど入ってないダークな
エレクトリックボディミュージック/インダストリアルを信条とする.

今回発売されたコラボ作品は22曲収録、70分にも及ぶフルアルバム。
演奏、エンジニアリング、録音、ミックスをドイツ・ハンブルグのSascha Konietzkoと
カリフォルニアのTim Skoldによって制作されました。
マイスペースにて6曲試聴可能。
HMVにてドイツ輸入盤(dance macabre)が2009年4月17日発売開始。
一般価格(税込)¥3,560

KMFDM Records

➤SKOLD VS KMFDM
Tim Skold (SHOTGUN MESSIAH, KMFDM, MARILYN MANSON) and Sascha Konietzko (KMFDM) are collaborating on a new album/project called SKOLD VS KMFDM. The hard-hitting, fun and aggressive industrial rock album will feature 22 tracks and more than 70 minutes of quality mayhem. The songs tend to combine the technical guitar work and lyrical wordplay of SKOLD with the heavy beat electro formula of KMFDM. Neither a SKOLD album or simply KMFDM, it is said to be a wonderful combination of both entities.

➤Tim Skold
Skold joined KMFDM in 1997 and appeared on the album "Symbols", writing and singing on the song "Anarchy", which became a hit in clubs and spawned subsequent remixes of the track done by Skold himself. His next album with KMFDM, "Adios", was released in 1999, with Skold taking a more prominent role in the band — not only as co-vocalist, co-writer, and bassist, but also as producer, engineer, and programmer alongside KMFDM's founder Sascha Konietzko. Due to turmoil within the band, Konietzko and Skold parted ways and disbanded KMFDM in 1999, re-starting as MDFMK the following year. They released just one album: "MDFMK" (2000, Universal Records). The band, with Lucia Cifarelli (formerly of DRILL), took on a more "futuristic" sound, which contained less of the four on the floor KMFDM was known for and added a mix of drum and bass, trance and Europop, primarily in a production style leaning towards "electronica." MDFMK featured all three members sharing vocal duties. Their song "Missing Time" was used in the animated movie "Heavy Metal 2000". A couple of years later the trio reformed KMFDM and released "Attak" before Skold left to join MARILYN MANSON.

New Album "SKOLD VS KMFDM"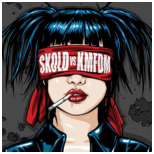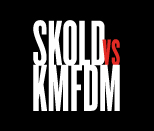 ➤Track List
1. Why Me 4:29
2. Bloodsport (Interlude) 1:07
3. Antigeist 5:13
4. Alokhol (Interlude) 0:52
5. Bloodsport 5:06
6. Error 404 (Interlude) 1:58
7. Love Is Like 4:07
8. Antigeist (Interlude) 1:07
9. It's Not What 4:14
10.Love Is Like (Interlude) 1:01
11.A Common Enemy 4:59
12.Porn, Kitsch And Firearms (Interlude) 1:40
13.Error 404 3:36
14.All Or Nothing (Interlude) 0:57
15.Porn, Kitsch And Firearms 4:36
16.It's Not What (Interlude) 1:22
17.Gromky 5:17
18.A Common Enemy (Interlude) 1:29
19.Alkohol 5:28
20.Gromky (Interlude) 1:43
21.All Or Nothing 5:03
22.Why Me (Interlude) 2:25