9/29†Midnight★Mess 10TH ANNIVERSARY SPECIAL w/WINTERKÄLTE
<

◀ SINCE 2002 ▶>


THANK YOU SO MUCH FOR ATTENDING OUR 10TH ANNIVERSARY SPECIAL!! THANK YOU SO MUCH FOR YOUR SUPPORT!!

- WE WILL BE BACK WITH SPECIAL GUEST SOMETIMES IN 2013 -
XX/XX/2013 Midnight★Mess presents, XXX JAPAN TOUR

2002年より毎月開催し、これまでDAS ICH, COVENANT, cEvin Key(SKINNY PUPPY), ISZOLOSCOPE, MIMETIC, SPANKING MACHINE,
BELLA LUNE, PAUL MERCER等、数多くのアーティストの初来日ライブを手掛けたり、国内からはDER ZIBET, DER EISENROST, 4-D mode1,
KEN.MORIOKA森岡賢(SOFT BALLET), GOTHIKA(DANSE MACABRE), CONTAGIOUS ORGASM(Ant-Zen), 緊縛師&イルージョニスト・ミラ狂美氏他、
多数のアーティストに出演して頂いたMidnight★Messですが4月21日をもって一度お休みさせて頂きました。

初来日アーティストを迎えてのMidnight★Mess10周年スぺシャルに御来場頂いた皆様、ありがとうございました。
関係者の皆様、今迄出演して頂いた皆様、お忙しい中御来場頂きましてありがとうございました。

そして今回会場に来れなかった皆様も今迄10年近くの間、本当にありがとうございました。

★次回は「XX/XX/2013 Midnight★Mess presents, XXX初来日」にてお会い出来るのを楽しみにしております★


9/29(Sat)Midnight★Mess 10th ANNIVERSARY SPECIAL!!
††10周年記念スペシャル〜WINTERKÄLTEウィンターカルテ(独)初来日††


SPECIAL 10TH ANNIVERSARY CAKE BY





OPEN/START: 5:30PM - END: 5AM
ADV./DOOR 3500yen +1D
*YOU CAN RE-ENTER 出入り自由
*FOOD BOOTH WILL BE AVAILABLE
フードブース設置

★タイムスケジュール発表★
▶TIME TABLEはこちら


†DJ† DJ Sato M / DJ Zinny Aerodinamica
club Walpurgis / co-founder & ex.resident DJ of Midnight★Mess

10年前にMidnight★MessをMistress MAYAと立ち上げた二人が「club Walpurgis」から参戦!!
DJ Sato M(club Walpurgis) / DJ Zinny Aerodinamica (club Walpurgis)
aka. ZIN-Francois Angelique: The Singer of MADAME EDWARDA






 TEL 03-3202-8248



ドイツよりリズミックノイズ/ドラムンノイズの大御所WINTERKÄLTE(HANDS)初来日!!

SPECIAL GUEST LIVE from Germany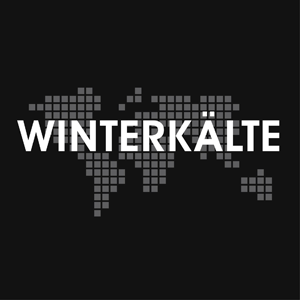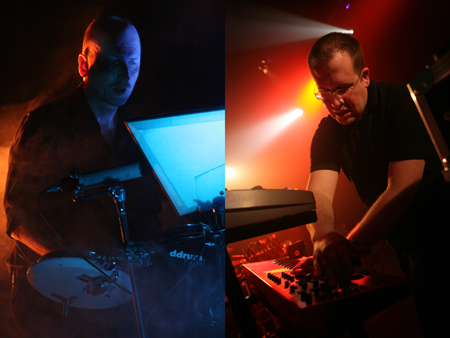 *Drum'N'Noise / Rhythmic Noise / Electro


WINTERKÄLTE ウィンターカルテ=冬の寒さ

老舗ノイズインダストリアルレーベル「HANDS PRODUCTIONS」主宰のUDO WIESSMANNによるリズミックノイズのパイオニア。
1991年結成からDRUM'N'Noiseを推奨。エレクトリックドラマーと打ち込みの二人から構成される。
凄まじい爆音に激しいリズム。精細さや哀しさ、ダークさも持ち合わせた安定感のあるライブと音圧の渦の中、心地よい快感を得られる。
MASCHINENFEST他数々のフェスティバルでは殆どヘッドライナーを務める。

DRUM'N'Noise since 1991 – yes indeed for more then 20 WINTERKÄLTE have developed their kind of sound that is today as Rhythm'n'Noise a constant factor in the international club scene. Their album >First Album< and >Structures of Destructions< founded in the early 90's and until then not exicisting Rhyhtm'n'Noise genre and have become over their years classics of the scene.
In between WINTERKÄLTE have become a constant part of the worldwide electronic festival scene.

At their incredible powerful live shows their Durm'n'noise is performed in the sense of the word by electronic drums and electronic sound equipment. Herby they checked out the limits in the sense how hard and complexe danceable music can go.

Like a uncontrolled forces of nature massive soundwalls hit kicking beats and melt together to an inferno of rhyhtms like strobs and shining distortion sounds.
WINTERKÄLTEs artistc feedback according to their topic destroyed nature the industrial crowd can expect hardest electronic beat. Do not vote for industry!

▶YOUTUBE
WINTERKÄLTE @ Amphi-Festival 2011


http://youtu.be/m4jPfGxbpb0


WINTERKÄLTE @ Maschinenfest 2010


http://www.youtube.com/watch?v=ja2LK-3kDKk


WINTERKÄLTE @ Maschinenfest 08


http://youtu.be/71MNHPZeMZw



WINTERKÄLTE ON FACEBBOK ▶Discogs.com

HANDS PRODUCTIONS
▶HANDS ON FACEBBOK ▶HANDS ON MYSPACE










-日本インダストリアル界の重鎮 アイゼンロスト出演-



❚ SPECIAL INDUSTRIAL PERFORMANCE ❚


DER EISENROST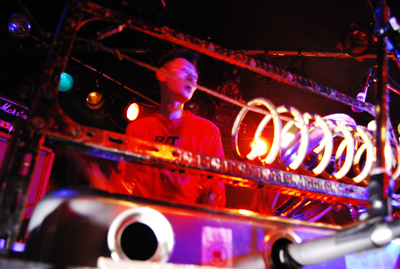 *Industrial / Metal Percussion / Experimental / Punk
アイゼンロスト: 塚本晋也監督の全映画の音楽を担当している石川忠のメタルパーカッションユニット
❙BIOGRAPHY❙ JAPANESE & ENGLISH
Chu Ishikawa's Industrial project featuring his hand made metal percussion.
Chu Ishikawa scored all the films that Shinya Tsukamoto created.
The worldwide famous film as "TETSUO THE IRON MAN".



  ▶MYSPACE

▶RELATED LINKS
映画「鉄男」/ TETSUO THE BULLET MAN
塚本晋也監督 / Director:SHINYA TSUKAMOTO






MOMO + 山口慎一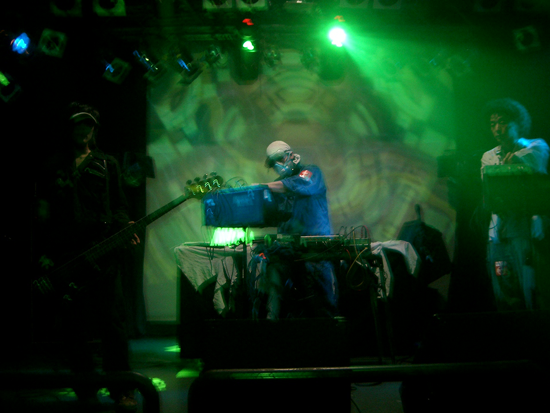 DUMMY = MOMO & 山口慎一Syn-ichi Yamaguchi(YAPOOS)



【MOMO】PC,Synthesizer
シンセサイザー・プログラマー。コンポーザー。
ソロ、DUMMY以外のライブ活動では、サックスプレイヤー朝本千可らとのAmbient7をはじめ、稲見淳らとのTIME CONTROL、
小西健司とのBAKI-SHO-JI 、ヤマジカズヒデのpharmacy、その他VIDEO rODEO、LOCO-APES、プノンペンモデルのマルタとのセッションなど
テクノ・ガラージ・アンビエント・EBM・etc...多岐にわたり国内外で評価の高い面々と様々な場所で活動。
不可解なシーケンスマジック、ブリープノイズを多用したトラックに定評あり。
また、シンセサイザー・プログラマー、レコーディングエンジニアとしてもジャンルにとらわれず、重鎮から若手まで幅広く
アーティスト達のレコーディングプロジェクト、ライブサポート等に参加している。 dummyboard

【Syn-ichi Yamaguchi】PC,Synthesizer,Sampler
ソロ活動、DUMMYの他では戸川純・中原信雄率いる「Yapoos」に所属。
彼のプライベートはメンバーですら知らない(笑)という謎の人物。音楽的経歴は無い!と断言する彼の手許からは間違いなく音楽的なノイズが大量発生する。
常に冷静且つ的確な判断と、高速回転する頭脳の持ち主である彼は、PCやあらゆるシステムに深い造詣を持ち、DUMMY内でもシスアド的存在であり、
度々熱暴走するマシンやメンバーの沈静化を成功させているが、実のところ彼が一番の静かなるパンク精神の持ち主である。
自身の繰り出すトラックは破壊的でありながらシンプルな快感とメタリックな深みとソリッドな攻撃性に溢れ、
重厚かつノイジーだが非常に硬質でPOPなアレンジに定評がある。
都内ライブハウスにてソロ活動の他、ことぶき光・マルタらのプノンペンモデルのサポートや、彼らのソロセッション、
戸川純関連のセッションにも数多く参加。アグレッシヴなトラックメイキング、ダイナミックなシンセ捌きを披露している。
Official Blog: TERRAZI YAPOOS









- cEvin Key(Skinny Puppy)'s Subconscious Records new artist -



*Electro/IDM/Experimental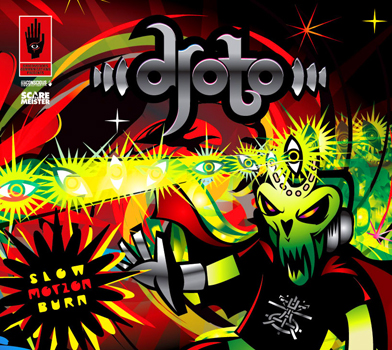 ▶djoto on MYSPACE



Skinny PuppyのサウンドメーカーcEvin Key主宰レーベルアーティス

djoto ディージェイ オーティーオー
djoto (AKA eschei AKA OTO aka Elliot Schei) is a one-man project from US. The music is described as "analog audio digital beat head noiz funk". djoto has been sending demos to Subconscious Communication - the label operated by cEvin Key - for over a decade and has collaborated with cEvin in Tokyo on all of the recent DJ events, resulting in "Slow Motion Burn" released on SubCon on 23 Oct 2009.


http://www.last.fm/music/djoto












ORDINATEUR


*Rhythmic Noise / Power Noize / Harsh / Breakcore


カナダのインダストリアルフェス「COMA4」や米国インダストリアルクラブDAS BUNKER出演&V.A.参加アーティスト
リズミックノイズ、重低音ノイズ等、インダストリアルシーンで人気のアーティストConverterやIszoloscope(Canada),Mimetic(Swiss),
Mono no Aware(Germany)の初来日を手がけたのでも有名なノイズ系インダストリアルイベントSEQUENCE OR DIE主宰。

踊れるノイズ系!!がっつり激しく踊りたい方におすすめの打ち込みライブです。

+RELEASE+ MAXI SINGLE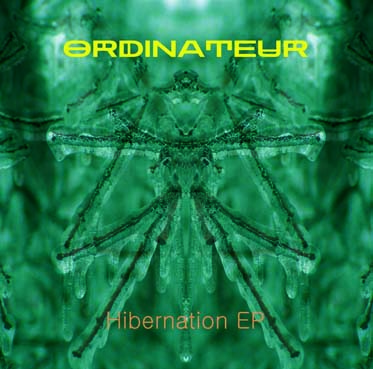 ▶ORDINATEUR Official Web-Site
▶ORDINATEUR on MySpace





- sonic-x(germany)所属 / WGT2002出演アーティスト -



Seij minus aÇ *Noise/Industrial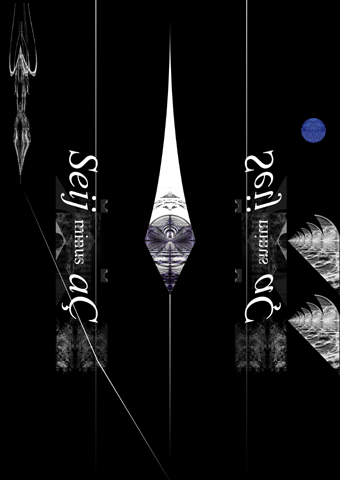 ➣Performance by hAj - Programming/Voice
➣Live Member: Sebastien Van Damm - Key./Synthe

名称、セイジマイナサスは「静寂に内在する負次元(の音楽)」 を示唆する。マイナス (minus) は負の数の次元を表わす。
苦悩、悲しみ、恐れ、破滅、スピード性、光線とそれらの基盤との共感を背景に具現化となる。
the name signifies "(music of) a negative scalar dimension w/in
desolate silence". silence in japanese is seijaku.
it has emerged from a conception and technical manipulation
associating w/ invisible layers of agony, sorrow, fear, destruction,
speed, light and their basis.

Seij minus aÇ - "blacker a.i. suddenly diagonal" (under development)
Seij minus aÇ - "less physical vortex" (sonxcd 004, 2002)
released on sonic-x (germany)


http://seijminusac.net




http://myspace.com/seijminusac







DxUxS(ディーユーエス)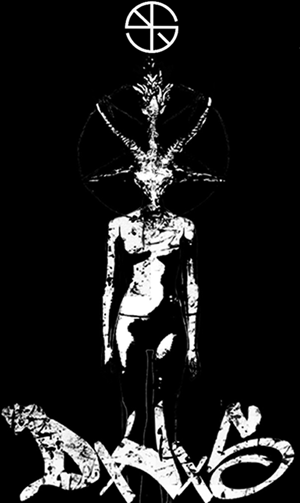 *Dark Electro / Aggrotech / Metal Percussion
トラックメーカーDxUxSとDJ P.R.Dによるユニット
DxUxSのシャウトヴォーカルとP.R.Dのメタルパーカッションからなる四つ打ちDarkbeat
今回はサポートメンバーによるパーカッションでの参加
DxUxS - Vo.Prog. / Live Support member - Metal Percussion


http://www.myspace.com/dxuxs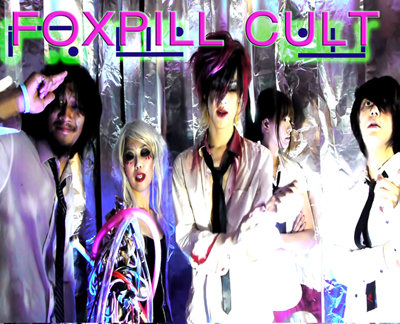 *New Romantics / New Wave / Rock'n' Roll

2010年結成、ニューロマンティック・NEW WAVEバンド。
主にガレージ、アンダーグランド界隈で活動していた西邑卓哲(ex: DARKSIDE MIRRORS / MADAME EDWARDA)を中心に
ストレンジなロックンロールバンドFOXPiLLとして結成され、スペースシャワーで放映されたライブではSHEENA & THE ROKKETS、
少年ナイフ、キノコホテルと共演。
2011年の大幅なメンバーチェンジを機に、シンセベース、ノイズピアニカ、シンセを中心にした
ニューウェーブ色の強い編成になり、廻天百眼による舞台版「少女椿(丸尾末広)」などに楽曲提供をする。

-MEMBER-
西邑卓哲 - Vo.,Guitar,Synth / プエル - Noise Pianica / 菊武哲壮 - Chorus,Synth / GURI - Additional Drums / KEI - Synth



http://www.youtube.com/watch?v=v5kj714v5zc










†ROSE NOIRE†
男性ヴォーカルと女性ヴァイオリンの耽美的ゴシック兄弟ユニット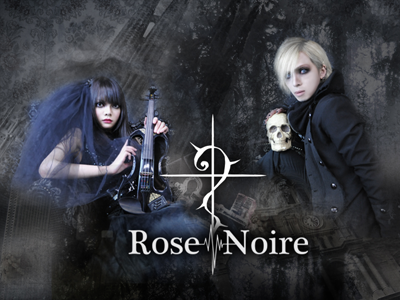 VocalのLouie(Compose/Arrange)とViolinのJill(Web/PV等のArt Direction)の2人によるゴシック・耽美系兄妹音楽ユニット。
2人が東京藝術大学器楽科在学中に結成。
2007年にはSONY-ZOOM 1st demo songオーディションにてZOOM賞を受賞。
既存のジャンルや形態の概念にとらわれず、音楽はもとより存在としてのイメージにおいて独自の世界を構築している。
音楽的には、幼少の頃より英才教育を受けてきたクラシック音楽をベースにロック,R&B,Club Music,Hip-Hop,Industrial,
Electronica,Jazzなど 多種多様なジャンルの音楽を取り入れた、ゴシックで幻想的、モードで宗教的で哲学的な、
独特な中毒性の強い世界観を創り出している。

Rose Noire was formed by Louie(Vocal/Prog.) and Jill(Violin) as siblings Gothic band,
when they were students of the Tokyo National University of Fine arts and Music.
Got the prize of ZOOM at SONY-ZOOM DEMO tape competition in 2007.
They are free from predefined genres and concepts and compose their own world in the image of their own existence
and music. Their music is based on Classical Music.
Louie and Jill have received the special education of classical music and added the variety of the music like Rock,
R&B,Club music,Hip-Hop,Industrial,Electronica and so on.

➤Official web-site





玉虫ナヲキTamamushi Naoki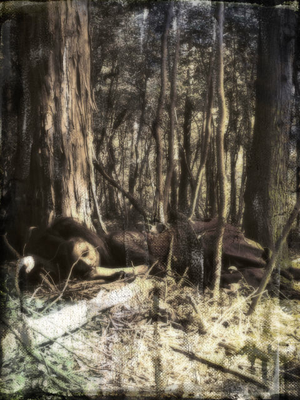 昆虫系アーティスト 玉虫ナヲキ

碧き森の奥深く 人間社会から逃れ
虫や動物達と共に生きる
平和を願う歌を唄い 私は虫になる…


http://s.ameblo.jp/tamamushi510/




https://www.youtube.com/watch?v=1mXSHdTLe4g&feature=youtube_gdata_player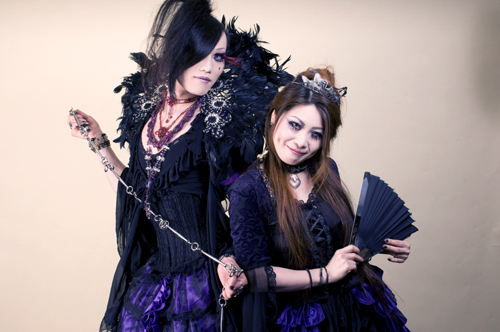 Photo by Kousuke





BAROQUE OPERA by DIVA SELIA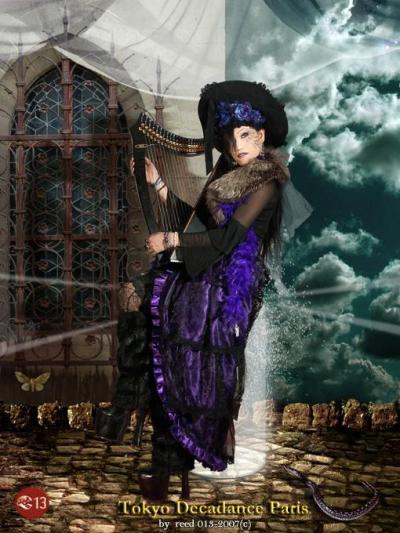 歌姫セリアによるバロックオペラ。国内では演奏される事のなかった曲を自ら聴き、書き下ろして歌う唯一無二なオペラ歌手。
妖艶な雰囲気と、独特な空気の中艶のある美声が響き渡る。
SELIA on MySpace






†FETISH PERFORMANCE†
Rope Suspension by Mistress MAYA & HER LOLITA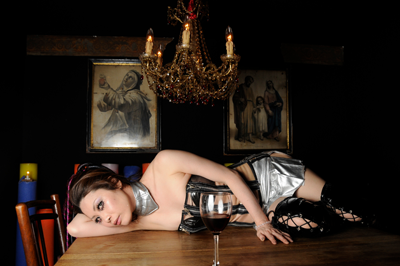 [18禁] 妖艶な魔女MISTRESS MAYAによる公開調教的パフォーマンス
妖しくハード♥にロリータや美少年を責め、縛りやらぽろりやら、、エロく激しい世界を展開☆
2010年、世界最大規模のゴシックフェスティバル"Wave-Gotik-Treffen 2010"(独)のフェティッシュパーティーに
日本人のフェティッシュ・パフォーマーとしては初の出演。初出演にしてメインアクトを務め、高い評価を得る。
[R18] Japanese rope bondage show by Vampire Mistress MAYA. She loves to torture lolita girls & innocent boys.
so she comes out to hunt new victim for her sweet dream every night...
Mistress MAYA performed Japanese bondage show as main act at Fetish Party"OBSESSION BIZARR" of Wave-Gotik-Treffen 2010 in Leipzig,Germany.

[SOUND]
Opera by Diva Selia: Francesco Durante - "Vergin tutto amor"
Seileen: SELIA & DJ SiSeN- "解禁 KAI KIN"
Helium Vola - "Gegen Einen Teufel"
Asche - "Queer Angel"
Noiz + Zilenth - "Inzane" *Maschinenfest 2k10 (CD1: Silver)
*from Brighter Than A Thousand Suns- Das Bunker [Disc 2]
Rose Noire - "Hollyc"
Opera by Diva Selia: 宮本笑里 - "Ave Maria(Caccini)"
Yendri - "Intro"
Graeme Revell - "Tomb Raider Main Titles/Lara Croft At Home"










- GUEST DJ -
DJ UDO WIESSMANN(WINTERKÄLTE/HANDS)
HANDS PRODUCTIONS主宰
*Playing: Rhythm 'N' Noise vs. Electro Clash

年一回開催のノイズインダストリアルフェスティバル「FORMS OF HANDS」主宰
ドイツ国内のインダストリアルクラブやフェスティバルでDJとして活躍。






DJ ZINNY AERODINAMICA(club Walpurgis主宰)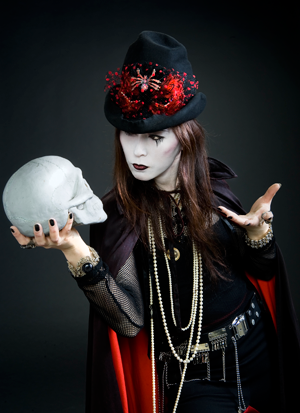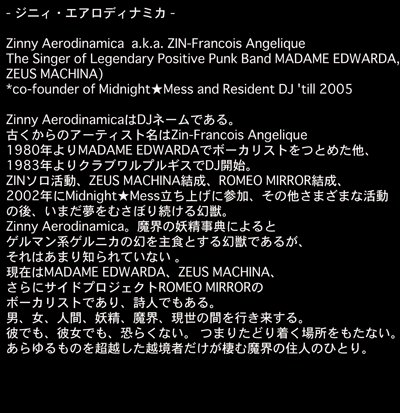 Playing: Gothic / Batcave / Deathrock / Dark Wave / EBM / and more...


************************************************************************************************************************


DJ SATO M(club Walpurgis/Paranoia Night)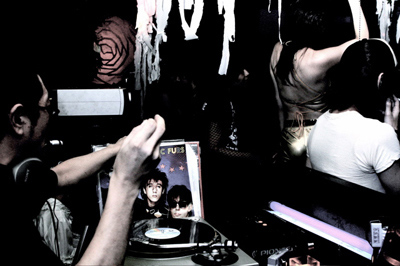 *co-founder of Midnight★Mess and Resident DJ 'till 2006
Playing: Gothic / Post-Punk / New Wave / UK Rock / EBM / and more...


氏いわく、
「かの80年代、結局のところ悪名のみを歴史に残した(?)
新宿EDISON(元お茶の水UK EDISON)で
インディーズバブルの絶頂期にあっても、こだわりの音楽のみを売り続けた
洋楽仕入れ販売部長として知られる。
UKエジソン王国崩壊後は、かつて六本木にあった
伝説のロックバーParanoia CafeでレジデントDJを努めつつ
酒におぼれた幻の10数年・・・。
いまだロック幻想のただ中に生き、半世紀の澱に埋もれつつ、
朽ち果てるのみ(なのか?)
ナルニア国物語でアストラルドアーズを探している」と語る
まさに洋楽ロックの生き字引的存在 。

Mistress MAYAのLA時代の友人NARIKI(Mephisto Waltz)の紹介で今は亡き「PARANOIA NIGHT」で知り合い、
2002年にはZINと共にMidnight★Messの立ち上げに参加、2006年までレジデントDJとして活躍。
引退宣言しつつ2005年よりレジデントとしてclub Walpurgisに参加し、現在に至る。


************************************************************************************************************************




DJ EIJI ROSSO (THE LECHERY FROM MARS)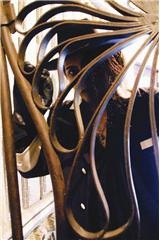 playing: Gothic / Batcave / Deathrock / Post Punk / Horror Punk

The Singer of THE LECHERY FROM MARS and Resident DJ of Club Eve the New Church(〜2002)
ゴシッククラブ「Club Eve the New Church」(〜2002)のレジデンツDJであり、現在は「THE LECHERY FROM MARS」のフロントマン。
ダークでパンクな選曲で一瞬にしてダンスフロアをBAT CAVEにしてしまう魔術者。








- ResidentZ -



DJ STATIK (Midnight★Mess/[OVERFUSED?])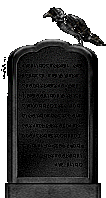 Playing: RHYTHMIC NOIZE + TECHNOISE + HARSH + AGGROTECH + HELLECTRO + EBM + BREAKCORE +
POWER ELECTRONICS + POWER NOIZE + +INDUSTRIAL + DARK ELECTRO + DARK AMBIENT

STATIK has DJed as DJ Kedamono at the most famous Industrial club "DAS BUNKER"(US) before he moved to Japan.
STATIK started DJing at Industrial club and became a pioneer of spreading the new sound so called "NOISE INDUSTRIAL"(テクノイズ) came from Germany.
He approaches audience with aggressive yet danceable tunes by manipulating Dark Electro & Rhythmic Noise.

Midnight★Mess,[OVERFUSED?]のレジデントDJ。US Industrial clubのパイオニアであり伝説的存在の"DAS BUNKER"(ダス・ブンカー)において
DJ.Kedamonoとして活動後、来日。 国内でテクノイズを広めたパイオニアでもあり、NOISE INDUSTRIAL/EBM/DARK ELECTRO等を
ダークに操り、アグレッシブかつダンサブルチューンでフロアを沸かす。
2010年には主宰のDJ Mistress MAYAと共にドイツの世界最大規模ノイズインダストリアルフェスティバルMASCHINENFESTと、
世界NO.1インダストリアルクラブCLUB MATRIXのEODに日本人初のゲスト出演を果たす。

[PLAYLIST] DJ STATIK
17:50 - 18:10
Triangular Ascension - "Dimensional Warp"
Skalpell - "Screaming"
Der Feuerkreiner - "Unsere Zeit"
--------------------------------------------------------

Ebola - "Cut Off"
Re:pro - "Classic Neurological Intrusion"
--------------------------------------------------------

Centhron - "Cunt"
Sin DNA - "Up Evil (Studio-X Epic Hard Remix)"
X-Tropeaos - "Olivator"
Critical System Error - "Redemption"
--------------------------------------------------------
Hocico - "Where Words Fail, Hate Speaks"
X-RX - "Kein Herz"
Cyanide Regime - "We March (Komor's Icon Of Coil Remix)"
Manufactura - "Rape Upon Rape Upon Rape"
Contaminant - "Blue Eye Distortion"
E.I.D. - "Knochenbeisser"
Sedarka - "D. Zoo Lat (Sulphuric Saliva rmx)"
W.A.S.T.E. - "Irradiated Non Future (Rekahoe Mix)"

[LIVE] DxUxS --------------------------------------------------------

Agonoize - "Wahre Liebe"
Selene Riot - "Gothfarm Inc."
Re:/Legion - "Electro:Schock"
Urban Voudu - "The Windmill"
pr0metheus buRning - "nausea"




DJ TE2(Midnight★Mess)


Post Punk / Gothic / Bat Cave / Dark Wave / EBM / Industrial / and more...



【 Organize & DJ 】Mistress MAYA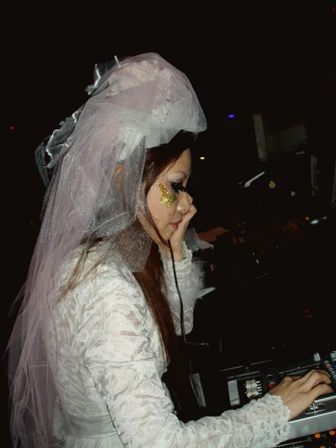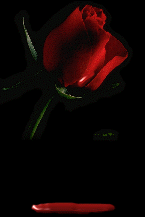 Just bring your body. your mind will follow,,,
▶DARK ELECTRO / EBM / TECHNOID / NOISE / HARSH / INDUSTRIAL / BREAKCORE / New Wave/ Dark Wave / and more...
*Photo by DJ SiSeN *衣裳協力 by



Midnight★Mess/[OVERFUSED?]/Mechanical Slaves主宰&レジデントDJ。
Gothic DJとしては都内にてTim Burton監督プライベートパーティーにてDJ。
インダストリアルDJとしては2010年にドイツの世界最大規模ノイズ系インダストリアルフェスティバルMaschinenfestと、
世界NO.1インダストリアルクラブCLUB MATRIXのEODに日本人初のゲスト出演を果たす。
同じくドイツではWave-Gotik-Treffen(Leipzig)、Berlin等幅広く活動している。
キーワードは「激しく哀しくダーク」、そして妖しくフロアを操る。

[PLAYLIST] DJ Mistress MAYA
Suicide Commando - "Hate Me (Leaether Strip Remix)"
Noisuf-X - "Please Hang Up"
Combichrist - "Fuckmachine"
Bella Lune - "Silent And Still (Black Jacket Remix)" *2010年初来日
Spanking Machine - "Suffer and Sacrifice (Original Mix)"*2009年初来日
FabrikC - "Chinese Food"
Miss Construction - "Miss Construction Theme"
Front 242 - "Tragedy (For You)"
Gary Numan - "Crazier"
Vigilante - "The New Resistance (Featuring John Bechdel from Ministry)"

[LIVE] DxUxS


◆DOOR/FLOOR◆ †mess★dolls†
     ...The night of the damned children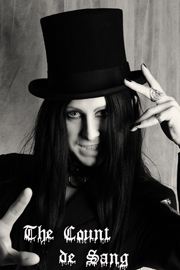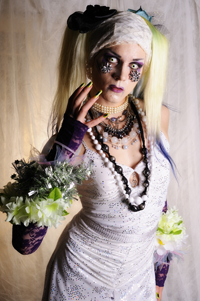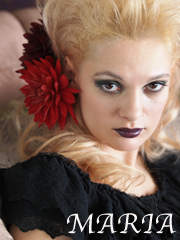 YUKIRO Photo by Kousuke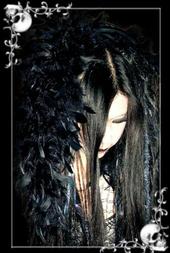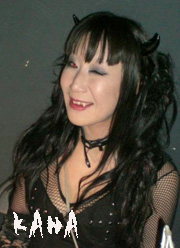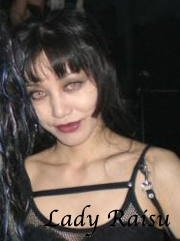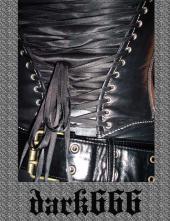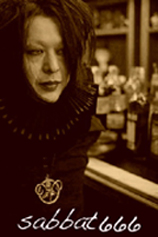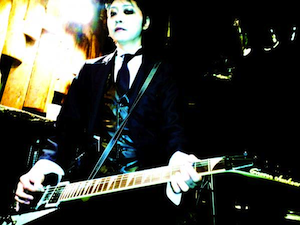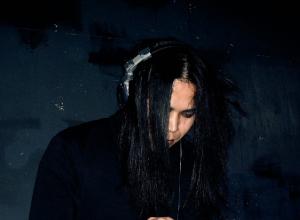 and more,,,
*バイリンガルの他、多国語対応の個性豊かな異端者達がお迎え致します


******************************************************************************************************************************


✚ BOOTH ✚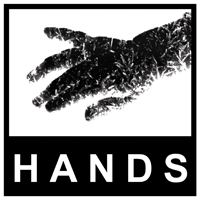 CD,T-Shirt,ステッカー,缶バッジ他レーベルグッズ



ABSINTHE & WINE BAR
ABSINTHE†禁断のお酒アブサン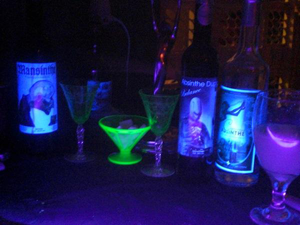 FOOD BOOTH:
GREEN CURRY 500yen
CUP SNACK: All 100yen






▶SUPPORTED by 

  ▶SPECIAL THANKS to

EIJI MATSUDA/ASAMI IKEDA(message)


   
                                               [ RETURN TO TOP ]


Back to