9/24†Midnight★Mess 9TH ANNIVERSARY & SELIA'S BIRTHDAY SPECIAL
<

◀ SINCE 2002 ▶>


-御来場ありがとうございました†THANK YOU SO MUCH FOR ATTENDING-



† Mistress MAYA would like to thank all who supported Midnight★Mess †



出演者及びにスタッフの皆様、お疲れ様&ありがとうございました!!
Midnight★Messを支えてくださっている
マーズ松田さん&池田さん及びにマーズスタッフの皆様、いつもありがとうございます!!
関係者の皆様、仲間達、いつもありがとうございます!!
そして司会進行のセリア、DJ STATIK & DJ TE2
mess†dollsの皆、いつもありがとう!!

今後もどうぞ宜しくお願い致します

     -Midnight★Mess主宰Mistress MAYA-


SUPPORTED by SHINJUKU MARZ
SPECIAL SUPPORT by EIJI MATSUDA / ASAMI IKEDA(message)
  
SPECIAL THANX to †LA CARMINA† / ABILLETAGE
xxxSHOGUNxxx (Christon Cafe) / Adrien(Decadance BAR)
KANEKIYO

SELIA, DJ STATIK & DJ TE2, mess†dolls

ORUGA, Mistress SERINA & STAFF


†おかげ様で9周年スペシャル&セリア生誕会†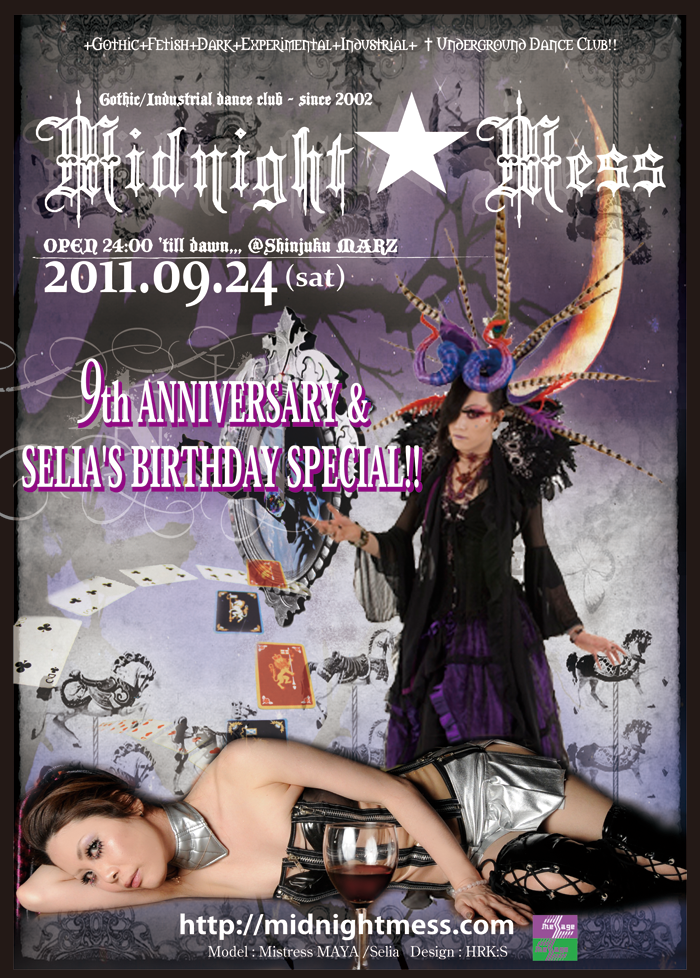 POST PUNK / GOTHIC / BAT CAVE / NEW WAVE / DARK ELECTRO / EBM / INDUSTRIAL / TECHNOISE / BREAKCORE / DARK AMBIENT / etc,,,
DC: 2500yen / ADV. or FLYER: 3000yen / Door: 3500yen *+1d



†GIVEAWAY† CHAMPAGNE & SPECIAL CELEBRATION CAKE by






SPECIAL GUEST †LA CARMINA†




FILMING WITH「NHK TOKYO KAWAII TV/NHK東京カワイイTV」収録
NHK総合 毎週土曜23:00放送

MistressMAYA 衣裳協力 by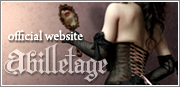 †ショーとMC時にオリジナルコルセットや衣裳着用†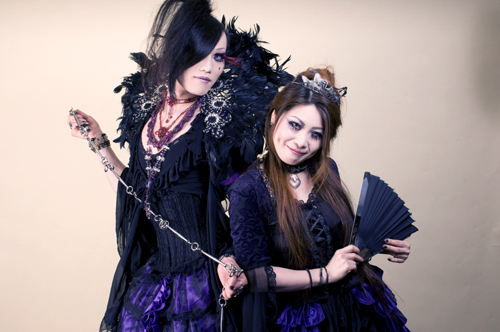 ▶Photo by Kousuke









-SPECIAL LIVE-



with Belly Dancers MAKI and NAO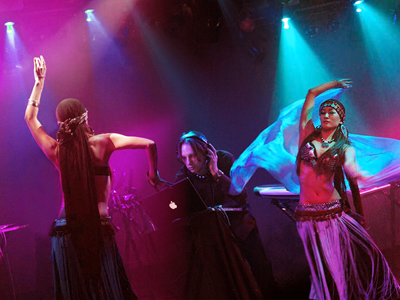 *Dubstep / Electronica / Experimental / TRIBAL / DRUM'N'NOISE

Control Freak is a Tokyo-based musician from the UK, producing dark and heavy tribal dubstep. The current show features belly dancers Maki and Nao.
Control Freak's discography is released free under the Creative Common's license and is available for download at
www.basshaemorrhage.com

Control Freak is Tokyo-based music producer Matt Redding from England. His formative years were spent tearing up the fretboard as a metal guitarist, but when he discovered sampling he exchanged his axe for an Amiga. Inspired by his peers and electronic artists of the time and the expressive potential of the evolving new music tech, he began to experiment and search for the "new sound". To his surprise, he found it on his bedroom floor, in between a Squarepusher CD and a worn out copy of Stravinsky's The Rite of Spring.

Matt also is a co-founder of Laptop Battle Tokyo, a global music contest event for laptop musicians, which he brought to Japan with a hope to expose and promote undiscovered new music talent and to bring together Japanese and overseas artists. He continues to produce music and perform live in Tokyo.








✝ LIVE ✝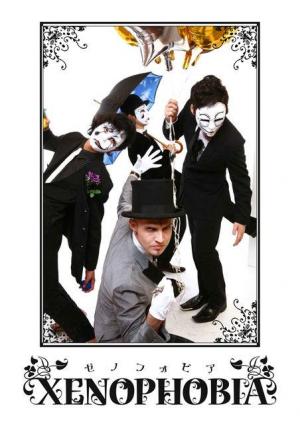 Positive Punk / New Wave / Gothic
▶MYSPACE

「悲劇的なコメディーバンド」というコンセプトで'99年Benjamin Perryを中心に米サンフランシスコで結成。
渡日後、幾度かのメンバー交代を経て現在に至る。
ゴシックなニューウェイブサウンドとジプシー風の旋律が絡み合い、独自の世界観をステージで熱く表現する。
また、ライブでは役者やダンサー、パフォーマー、ゲストミュージシャンなどが参加し、一本ごとに特別な演出が繰り広げられ、
企画イベントでは内装も含め一日を通してのトータルコンセプトアートとして披露される。
現メンバーによる自主制作音源「The Gypsy Circus」を2008年11月24日に発売。

Come one, yes come all and enter the warped fantasy world of Xenophobia. Known as a 4-piece new wave rock band in some circles (and an inbred Romanian clown brigade in others), the quartet seems to always have new surprises in store for their audience. Constantly evolving themes are interwoven into each stage performance, making every show a unique work of art in itself. Just what shape will their traveling sideshow take in their first Midnight Mess appearance? You'll have to come behold the spectacle to find out.......

MEMBER
Benjamin Perry - Vocals & Fantasies
Tommy Duke - Guitars & Moustaches
Yo-1 - Geta & Bass
Akihikov Gotovsky - Support Drums




†BAROQUE OPERA by DIVA SELIA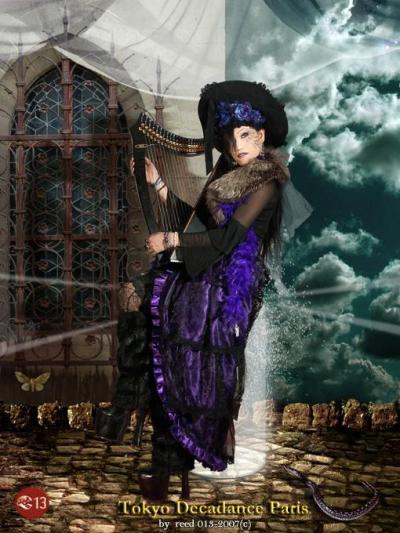 ▶SELIA on MySpace



†FETISH PERFORMANCE†
Rope Suspension by Mistress MAYA & MinMin feat. ORUGA(PINK CRYSTAL)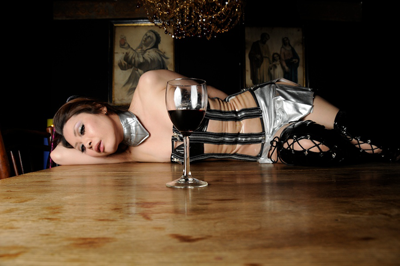 [18禁] 妖艶な魔女MISTRESS MAYAによる公開調教的パフォーマンス
妖しくハード♥にロリータや美少年を責め、縛りやらぽろりやら、、エロく激しい世界を展開☆
2010年、世界最大規模のゴシックフェスティバル"Wave-Gotik-Treffen 2010"(独)のFetish Partyに
日本人のフェティッシュ・パフォーマーとしては初の出演。初出演にしてメインアクトを務め、高い評価を得る。
[R18] Japanese rope bondage show by Vampire Mistress MAYA. She loves to torture lolita girls & innocent boys.
so she comes out to hunt new victim for her sweet dream every night...
Mistress MAYA performed Japanese bondage show as main act at Fetish Party"OBSESSION BIZARR" of Wave-Gotik-Treffen 2010 in Leipzig,Germany.


!!SPECIAL GUEST!!
今回は特別にショーの最初にMistressMAYA所属の「PINK CRYSTAL」よりオルガ嬢をフューチュアー!!

ORUGA
SELF SUSPENSION PERFORMANCE†自吊りパフォーマンス
ポールではなく自吊りによる妖艶なダンスパフォーマンス
feat. glory box(portishead cover) by 101A
FetishBar: PINK CRYSTAL(Shinjuku/Tokyo)






- ResidentZ -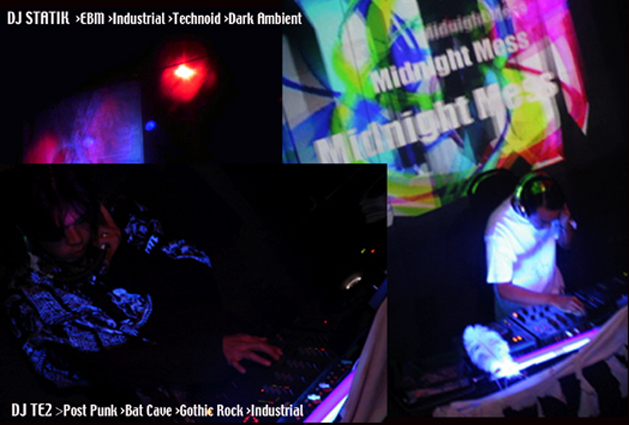 [PLAYLIST-DJ STATIK]
Mortaja - "Drown In Blood"
Genevieve Pasquier - "Apesanteur"
hyDrone - "Empty"
Lith - "Breathe"
Hysteresis - "Homo Rapiens"
Synapscape - "Deerstalker"
--------------------------------------------------------
Faderhead - "TZDV (club version)"
Aesthetic Perfection - "The Devil's In The Details"
T3rror 3rror - "The Garden Of Madness"
Xperiment - "This Is War (Antythesys RMX)"
Shiv-R - "Parasite (Repossession)"
Cygnosic - "Bury Your Hate (X-Fusion Remix)"
--------------------------------------------------------
Noisuf-X - "Done In 15 Minutes"
Tactical Sekt - "Not Entertained"
Centhron - "Roter Stern"
Soman - "Waste (X-RX Remix)"
DJ 3rror - "Nuclear Device (Extended Mix)"
Le Moderniste - "Ecce Homo"
Haujobb - "Dead Market"
This Morn' Omina - "Allasone"


† Organize & DJ † Mistress MAYA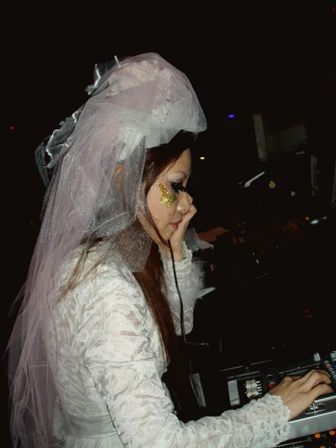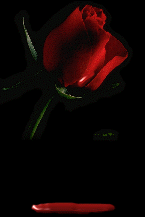 Just bring your body. your mind will follow,,,
▶DARK ELECTRO / TECHNOID / INDUSTRIAL ROCK / BREAKCORE / and more,,,
†Photo by DJ SiSeN †衣裳協力 by Abilletage



◆DOOR/FLOOR◆ †mess★dolls†
     ...The night of the damned children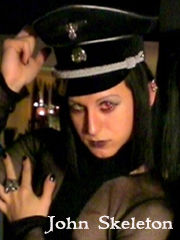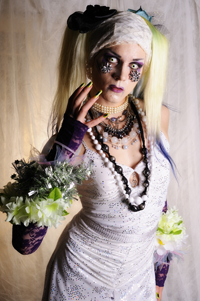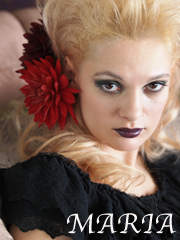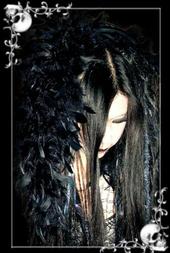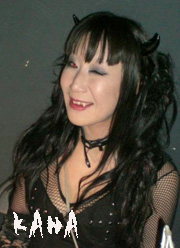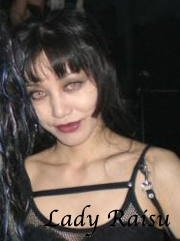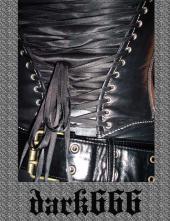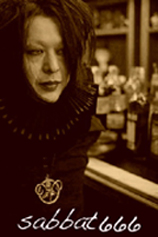 dark666 / sabbat666


and more,,,
*バイリンガルの他、多国語対応の個性豊かな異端者達がお迎え致します








✚ BOOTH ✚

東北地方太平洋沖地震により、被災された皆様へ心よりお見舞いを申し上げます。
また被災地で救援活動にご尽力されていらっしゃる皆様へ
心からの敬意と感謝の意を表し、一日も早い復旧をお祈り申し上げます。



-PLEASE DONATE FOR SUFFERING PEOPLE AND AFFECTED AREA-


募金箱を設置し集まった義援金は赤十字を通して寄付させて頂きます。

[CHARITY BAR] ABSINTHE & WINE
ABSINTHE†禁断のお酒アブサン
RED WINE all 800yen
by KANA & LADY RAISU
SPECIAL THANX: KENNY(I AM STILL IN THE HAZE)

売上金は全額寄付 - all the profit will be donated.









❙ FANG SHOP ❙ 歯科技工士によるレプリカ牙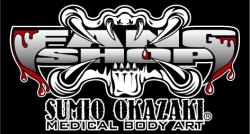 -SUMIO OKAZAKI - ▶WEB-SITE        
歯科技工士 : アナプラストロジスト(メディカルアーティスト)
通常牙 5000円(左右) / 20分程度
Movable fang: both for 5000yen / only taking about 20 min.
*売り上げの10%を寄付致します - 10% of the profit will be donated.




† †† † †† †† † † Midnight★Mess original goods †† † †† † †† † †

 Design by HRK:S

ロゴ入りライター all 300yen








▶SUPPORTED by 

  ▶SPECIAL THANKS to

EIJI MATSUDA / ASAMI IKEDA(message)



                                                  [ RETURN TO TOP ]